Production Design: Create Set Elements [video]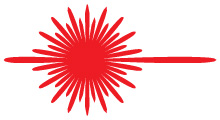 [This is an excerpt from a recent on-line video webinar: "Conversations on Craft: Production Design" which you can download from our store. You can also access all our training when you become a member of our Video Training Library.]
"Conversations on Craft" are a series of interviews with experts in production and post-production. This week's interview features a discussion on Production Design. Production design is everything you see on screen except lighting and actors. It includes set design and construction, props, and set dressing. In this in-depth interview, part of our new "Conversations on Craft" series, Larry Jordan talks with art director Jeff G. Rack about production design, art direction and set construction.
Jeff is an Art Director for films, commercials, and ride-show vehicles. He worked at Disney's in-house EFX company, Dreamquest on "Con-Air," "Flubber," "Mighty Joe Young," "Kundun," as a lead model-maker on "Armageddon," and as a sculptor on Tim Burton's remake of "The Planet of the Apes." He's also designed more than 150 productions from Santa Barbara to Edinburgh, Scotland.
In this short video excerpt, Jeff talks with Larry Jordan about the process of creating set elements, along with a discussion of some examples of his work.
---
Creating Set Elements
TRT: 10:27 — MPEG-4 HD movie
Our website offers lots more video training in our store.
---
Bookmark the
permalink
.