Product Review: Brother HL-L2370dw Laser Printer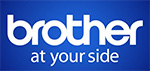 (Read my product review disclosure statement here.)
Sometimes, all you need is a printer – and the Brother HL-L2370dw precisely meets that need with great speed and quality.
I was in Best Buy, buying yet more cartridges for my ink jet printer, when I was confronted, again, by how EXPENSIVE these cartridges are! I really like the images my Canon Pixma printer creates – but buying a new round of replacement cartridges was a $84 expense and, at the rate I print materials, I was doing this every couple of months. Yet, most of what I was printing was black-and-white, not color.
Suddenly, my eye was caught by the petite Brother HL-L2370DW laser printer. I already have four different scanners, a copier and an ink jet printer in the office. I don't need a multi-function device. All I need is a high-quality printer. And, here, I was looking at a printer that, at $99 in Best Buy, was almost the same cost as replacement ink net cartridges. I bought it on the spot!
EXECUTIVE SUMMARY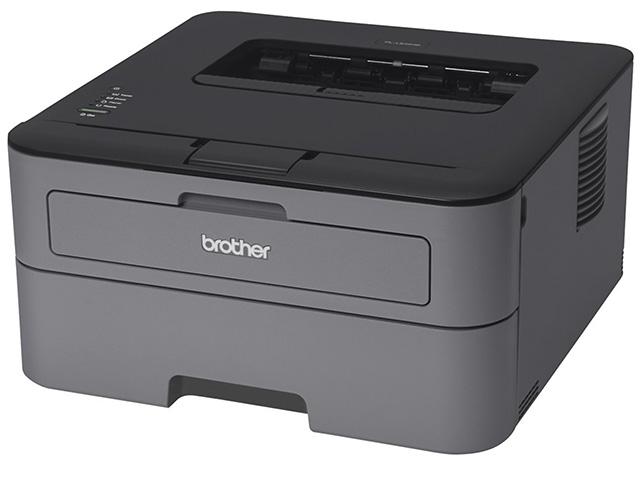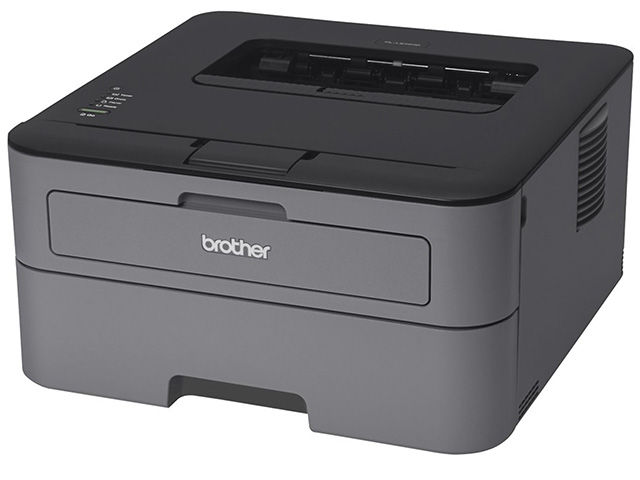 The Brother HL-L2370DW laser printer is a full-featured, single-use device. It prints. And it prints monochrome images quickly, easily, while connected to a single computer or a network.
Small in size (14.0″ x 14.2″ x 7.2″), weighing 15.9 pounds, rated at up to 2,000 pages per month (max. 15,000) key features include:
Supports Windows, Mac and Linux
Up to 36 pages per minute print speed, first page in 8.5 seconds
2400 x 600 dpi resolution
Dual-sided (duplex) printing
Support for wired and wireless Ethernet, as well as USB
Supports wireless printing from mobile devices
250-sheet paper capacity
Handles letter, legal, Executive, A4, A5, A, B5, B6 paper, plus a manual feed.
A single toner cartridge can print up to 3,000 sheets
Set up takes less than five minutes and configuring it for a Mac takes about two minutes more.  Print quality is excellent and the price is irresistible. I don't print a lot of pages each month, but I do need the pages I print to look good.
Product: Brother HL-L2370DW laser printer
Manufacturer: Brother
Website: www.brother-usa.com/products/hll2370dw
Retail price: $129.99 (US) Best Buy has this for $99. Comes with 1 year warranty
Replacement toner cartridges range from about $36 – $76, depending upon capacity
INSTALLATION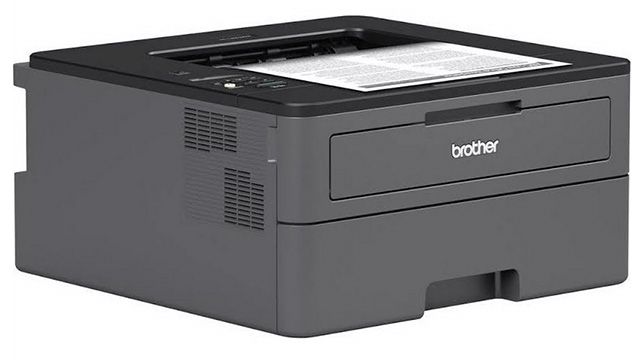 Everything you need is in one box, though I also bought a TN-760 toner cartridge which prints up to 3,000 pages per cartridge for $75. All cartridges can be recycled.
Printer setup required removing four pieces of tape, connecting power and Ethernet cables, and inserting the supplied toner cartridge. The instructions were clear, but not needed.
Total time: Five minutes.
NOTE: While I could have configured this for wireless printing, I prefer to connect printers to my network via cables. Wired Ethernet is significantly faster and, for large documents or images, means that my printers can work faster.
Rather than list all the different protocols this device supports, here's a screen shot of the printer's specs. Wow! I haven't heard of most of these.
SETUP
Once the printer is setup, you still need to configure it for your computer. Here's how: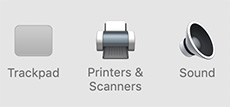 Open System Preferences > Printers & Scanners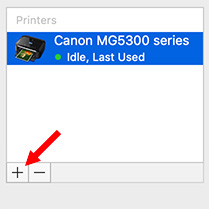 In the list on the left, click the Plus icon.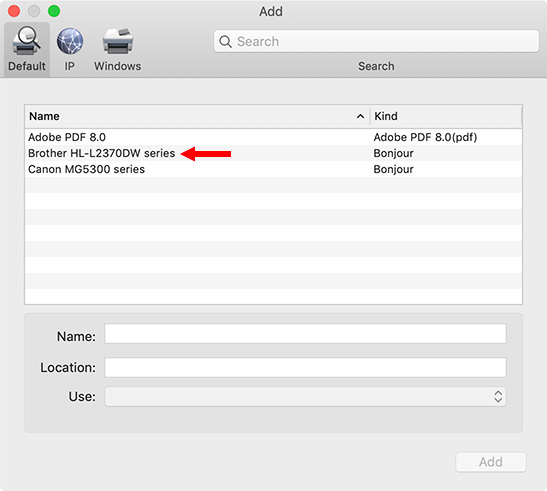 If the printer is properly turned on and connected, you'll see it listed in the Add window, though it may take a few seconds to first appear.

Select the printer. After a few seconds, it will appear at the bottom of the list. Give it a location if you want, this only shows up on your computer. AirPrint is the correct choice for Use.
Click the Add button.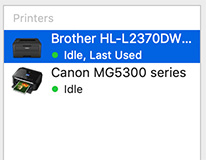 It will take a few seconds for the software to auto-configure, then the printer appears at the top of the list on the left.

One last step. In the lower right, set the Default Printer to the Brother. This means that whenever you go to print, this printer will already be selected, thus saving you time.
And that's it. Close the System Preferences window and you are done.
SUMMARY
Sometimes, when you all you need to do is print, all you need is a printer. And the Brother HL-L2370dw laser printer has exactly the quality, speed, price and features that I need for my work. Best of all, I can easily share it via the network, with all the other computers in my office.
---
Bookmark the
permalink
.