Premiere Pro CC: Al Mooney Exclusive Interview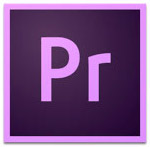 Last week, Adobe revealed new versions of all their audio and video software. Along with the announcement, I also interviewed Bill Roberts, senior director of product management for Creative Cloud Video software at Adobe Systems, Inc. (Read the article here.)
All the new software announcements from Adobe are exciting, but a lot of us wanted more specifics on what was happening with Premiere Pro. So, this week, I have an exclusive interview with Al Mooney, senior product manager for professional video editing at Adobe Systems. (Al is currently at IBC 2014 in Amsterdam, demoing all the new software.)
Larry: Al, what were your goals in developing these new features for Premiere Pro?
Al: Aside from responding to our rapidly increasing user base, we wanted to focus on making the UI more modern and approachable, and fundamentally enhance the experience for editors collaborating on large projects. This meant vastly improved media management and organization to make media more discoverable, and big enhancements to working across multiple projects.
Larry: What key customer requests were you responding to in this version?
Al: Improved media management is at the core at this release. Our customers are working on bigger and bigger projects all the time, so the ability to keep media discoverable via metadata was key, and Search Bins address that requirement. Huge timelines like we saw on the Gone Girl project require deep search capability too, and greatly improved timeline search is also in this release. I'm particularly excited about workflows using Prelude to log media with metadata and then Premiere to use that metadata in a meaningful way.
Then there are the improved multiple project workflows which are huge for editors collaborating across shared storage, or even those who aren't and just need easy, fast access to elements from other projects, which has been something we've been asked for for some time. We also have a much improved way to archive or move projects when required using Consolidate and Transcode.
Larry: One of the key messages in the press materials is that the "Network is the heart of the platform." I understand how the Network can help large organizations. But, how do individual editors benefit?
Al: We've given editors the ability to synchronize their settings – preferences, keyboard shortcuts, workspace layouts etc – via the Creative Cloud for some time, and this is very important as we see more and more requirement for Premiere Pro freelancers in the broadcasters and post houses. Being able to use the cloud to turn any Premiere into your Premiere in moments is highly beneficial. In the last release we added the ability to automatically save a backup of your product to Creative Cloud, and this release offers a new feature in Adobe Media Encoder that makes it easy to export projects directly to Creative Cloud for viewing by and sharing with others. While I agree that the Anywhere product is targeted much more at enterprise clients, we're always looking at ways to leverage the Cloud for the benefit of individuals and smaller workgroups.
Larry: All the new Adobe products sport a new interface. Why was it important to change the look of something that was already very successful? (This runs a HUGE risk of alienating existing customers.)
Al: We've been very clear that we are taking UI redesign as an iterative process to absolutely avoid alienating customers, and from our testing with prerelease and major customers, I'm confident that we won't be alienating people. The redesign this go-around simply focuses on making the products look and feel flatter and more modern, darkening the UI, reducing chrome and focusing on media. None of the existing editing paradigms or techniques have changed and so editors should feel right at home. I think it's important that UI evolves over time to keep up with changing aesthetics, but crucial to not make sweeping changes that do risk alienation, and I feel that's something we've achieved here.
Larry: And why blue media?
Al: We changed the focus color in the UI (highlighted panel, timecode readings, playheads etc) to blue from a yellow color, which I guess is what you're referring to. Media remains the color that the media is. Our UI designers felt that blue went well with the darker user interface, and is less glaring and enables focusing on the media itself to be more natural.
Larry: Prelude got a lot of attention in this release. Why is Prelude so important to Adobe?
Al: The addition of metadata is critical to any modern file-based workflow, and Prelude is designed to make adding tags, markers and comments to be fast, intuitive, even enjoyable, which is not a word many creative people would use to describe metadata input. Prelude is designed for the beginning of the workflow when gathering and tagging media is crucial – and as I mentioned above, new features in Premiere make this metadata even useful. We originally built Prelude alongside some of our key broadcast accounts as the 'front end' to an asset management system, making ingesting, logging, and if required rough cutting simple. Premiere Pro is a very powerful application, but sometimes you don't need all that power, and you just want to annotate quickly. Prelude, especially with its newer features like the tagging panel, addresses that need.
Larry: What new Prelude features should editors pay attention to?
Al: Some editors, especially higher-end ones, will go straight to Premiere and not need to use Prelude, but I think adding markers and tags when gathering dailies is useful to many editors, and so I would suggest the improved tag panel is a great feature for certain editors' workflows. Also, for large projects where transcoding to an intermediate codec is the right thing to do (like the newly added GoPro CineForm codec), Prelude allows easy bulk transcode, renaming of media, and so on. So I think any editor who needs to physically move or transcode media should look at Prelude too.
Larry: With support for clip trimming, dissolves and multiple audio tracks, it looks like you are trying to turn Prelude into another video editor. Why?
Al: Not at all, as stated above! Prelude is absolutely not an NLE, it's a tool for ingest, logging, and rough cutting, build primarily for assistant editors or 'media wranglers' who don't need or want the power of a full NLE. Rough-cutting in Prelude essentially offers a single video track and single transition type. Our customers have been using Prelude to rough cut for a while now, and adding the ability to quickly add a simple music bed and a couple of transitions were two of the major feature requests. Then it's easy to send to Premiere for deeper editing work.
Larry: Switching back to Premiere, why the emphasis on improving media management and search in Premiere?
Al: I think I answered that above – but with big projects and big timelines in file based productions, searching and sorting by metadata makes working so much easier and faster. And archival is something we've wanted to address for a long time.
Larry: What is Premiere doing to meet the needs of higher-resolution video?
Al: We identified the move to higher resolutions a long time ago and have been at the forefront of this for years, offering 8k and beyond support since CS4 (or maybe even before that!) We were the first to offer native R3D support and color science in the app. We offer native support for pretty much every 4K format you can think of including Red, Sony RAW, Canon RAW, CinemaDNG, and now AJA RAW. There are no doubt several others I've forgotten. We've recently been adding GPU deBayering for many of these formats which provides significant performance enhancements over software deBayer. We want people to be able to work with 4k, 6k, 8k and beyond and feel like their system is performing just like it did with HD and we'll keep driving technology to reach that goal.
Larry: Explain the new options for project archiving?
Al: Consolidate and Transcode lets editors transcode their entire project to a single intermediate format (ProRes, DNxHD and GoPro CineForm being the most likely), generating a new, trimmed project which references that media, but maintaining handles if subsequent editing is required. This is really important if you're working with very large files of various formats, because it reduces the footprint while maintaining quality. This has probably been the number one request from higher end editors we've had recently.
Larry: Why the need for full Cineform encode and decode support?
Al: We needed a high-quality, well performing, cross-platform, intermediate codec which supported alpha and went to 4K and beyond. GoPro CineForm offers that.
Larry: What new feature are you proudest of that is not a headline feature?
Al: The enhancements to Masking and Tracking in this release are delightful, powerful and intuitive. You can now freely draw masks, make any point a bezier curve with one click, and manipulate feathering and mask expansion directly in the monitor. There are also performance enhancements. I love demoing this feature and watching people's reactions!
---
Larry: Thanks, Al, for your time. I'm looking forward to the release.
---
Bookmark the
permalink
.