Premiere Pro CC: A Better Way to Merge
Premiere Pro CC: A Better Way to Merge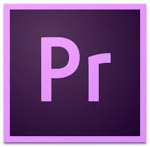 The following write-up was contributed by Greg Popp.
I just completed editing a 10 minute dramatic narrative in Premiere Pro CC. My source footage was transcoded 4K ProRes 422 files (from Canon 1 D-C 4K Motion Jpeg footage) merged with dual system audio within Premiere Pro (as everyone teaches, yourself included).
However, I'm not sure everyone realizes just how limiting merged clips are within Premiere.
No Replace Edit functionality.
No Match Frame. That's right. Does not work.
Marker comments are NOT retained. As soon as you click on another clip, the marker comments are lost.
No out-of-sync indicators for either linked or unlinked clips. None.
No making subclips in the project panel (using the source monitor).
That, in my opinion, is a crippling list.
Here's a better workflow with absolutely no downside. You do need the brilliant PluralEyes 3 from Red Giant.
First you copy your video and audio into separate folders on your external drive.
Next open PluralEyes 3 standalone. Two easy steps later and you've selected and placed all of your media in the timeline. One click and you're synced up.
Next, click on "Export Timeline", choose "Other" and "Media files", and click "Copy Video" with audio replacing the original audio.
Create a new folder (say Synced Clips), and perfect duplicate files are created with the new audio.
Open Premiere Pro and import those files. No more problems.
I verified with Red Giant that the duplicate clips are exact copies. So once you create those, you could delete the original files to avoid double the storage requirements.
Making those files and importing into Premiere takes no longer than having to select each clip within Premiere and individually creating a merged clip.
Just thought I'd share this with you Larry, as you do SO much for all of us filmmakers.
– – –
Larry replies: Thanks, Greg!
Visit our website to see Final Cut Pro Training & more!
---
Bookmark the
permalink
.