A Really Fast Way to Color Correct an Image in Adobe Premiere Pro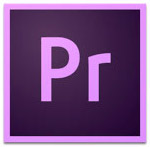 I was going to title this article: "Divide and Conquer," but no one would ever find it in a search. Sigh… so much for literary titles.
This is SO COOL! Watch.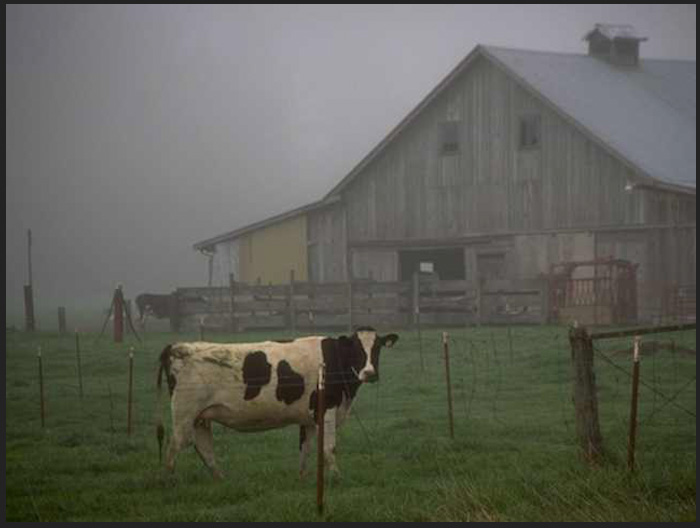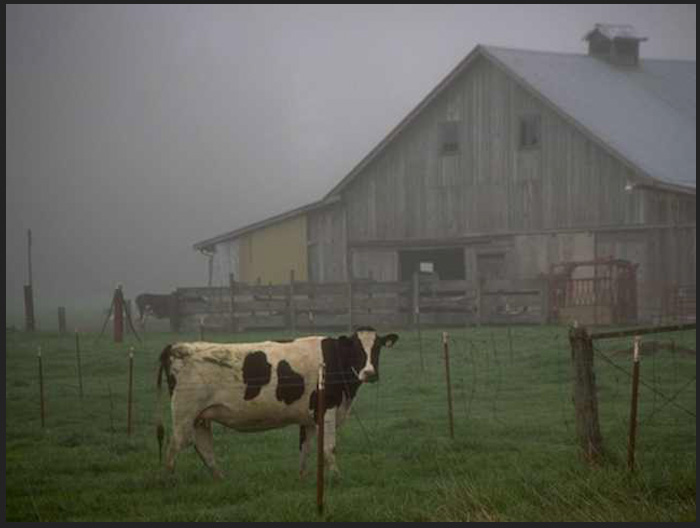 Here's the source clip. Dim & green. While I could fire up the Lumetri panel and manually color grade this, let's assume that I don't know how to use it.
How can I make this better? Easy: Divide and conquer.
Put the clip you want to color correct into the Timeline. Any track will work, but I'll use Track 1 for this example.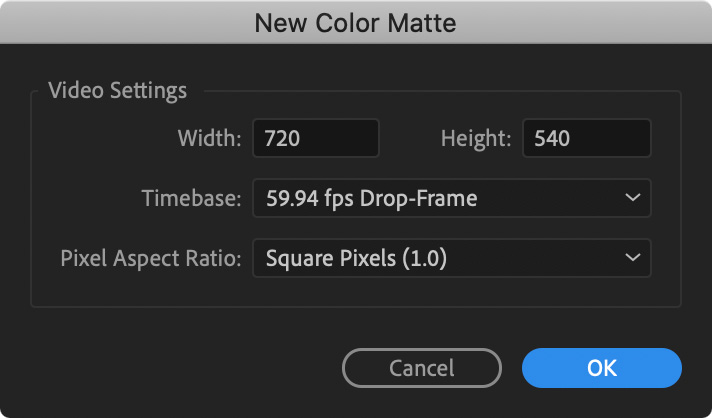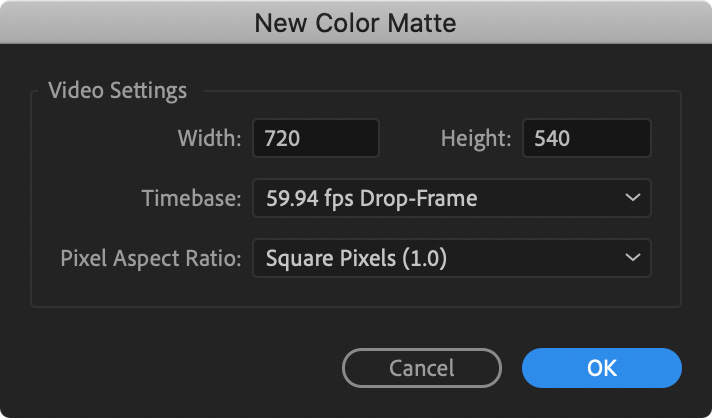 Choose File > New > Color Matte. Adjust the size to match the sequence. (My source image is small, so I created an SD timeline. This process works for any sized image.)
Pick any color, it doesn't matter, we'll change it in a few steps.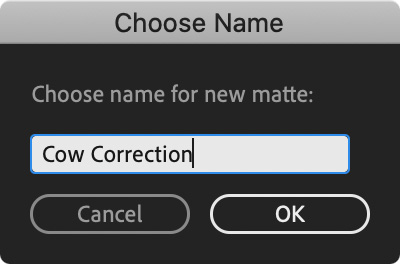 Name the clip whatever makes sense to you, then place the color matte on the track above the clip you want to correct.


Here's where we are now, image to be corrected on Track 1, color matte on Track 2.
Turn off the "eye" next to the V2 track header to make the color matte invisible.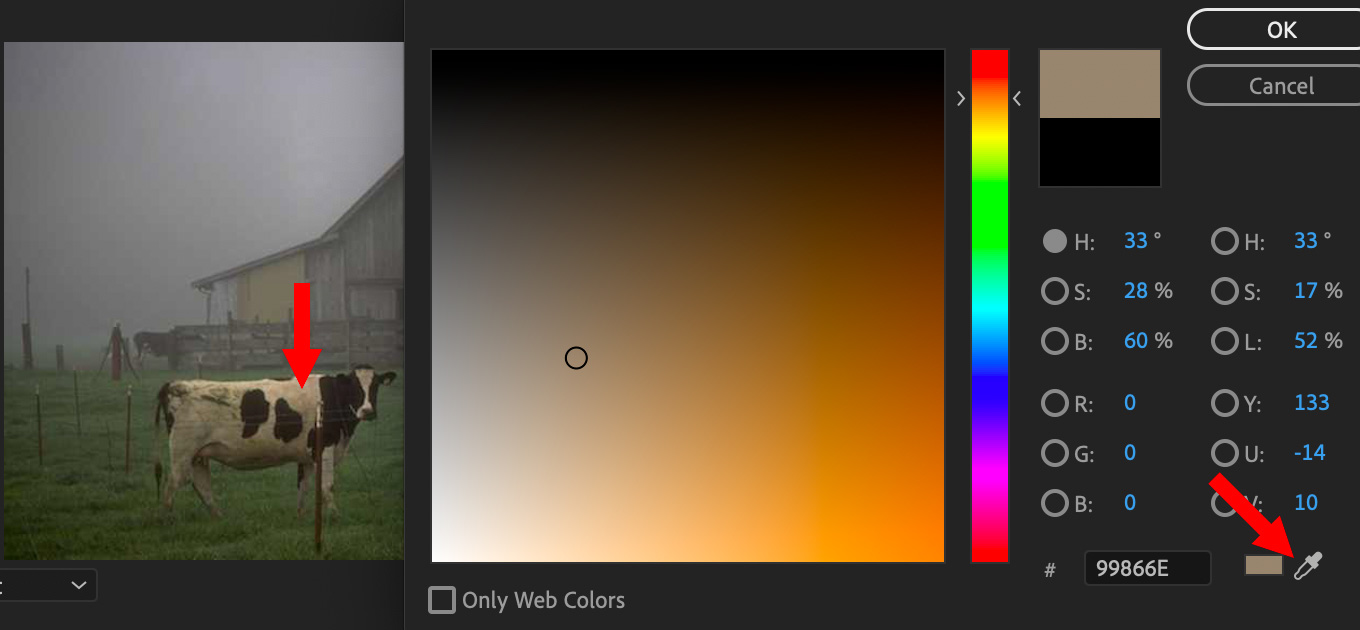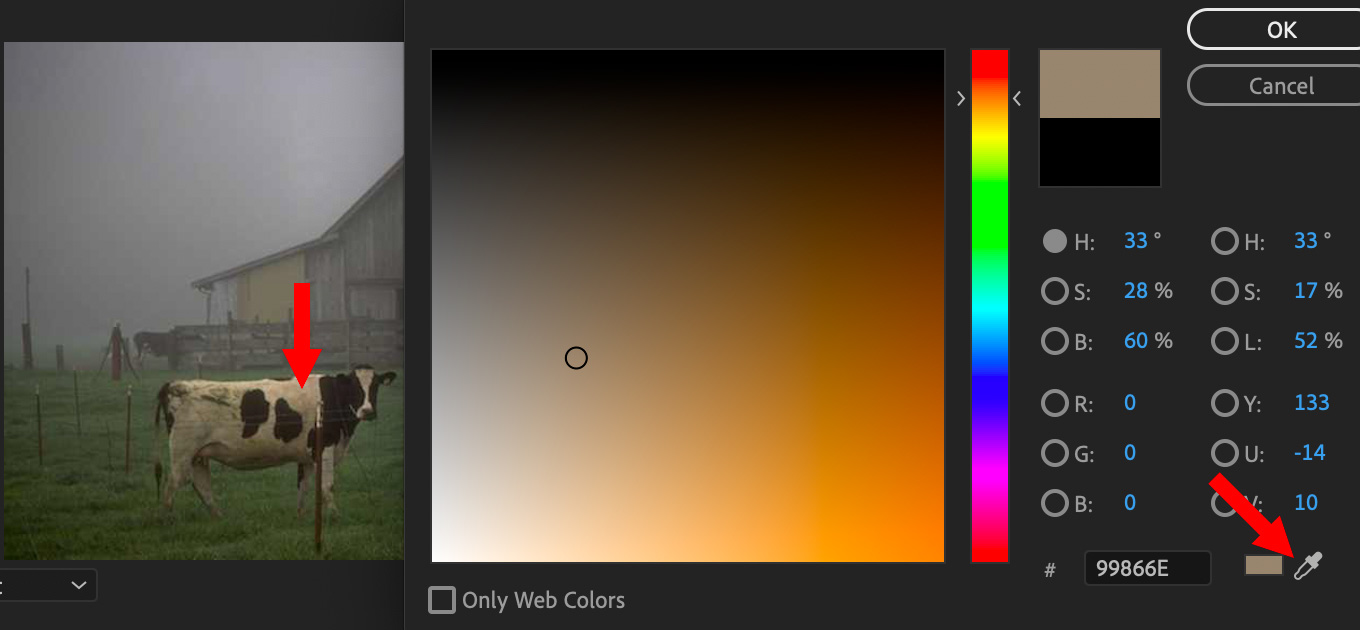 Double-click the color matte in the Timeline to display the color picker dialog.
Select the eye-dropper tool and click something in the image that is supposed to be gray, or white. (In my example, I used the white patch on the hide of the Holstein dairy cow. This selected a medium-gold color.)
Click OK to close the color panel.
Click the Track 2 eye to make the color matte clip visible, then select the clip.


Go to Effect Controls and change Opacity > Blend mode to Divide.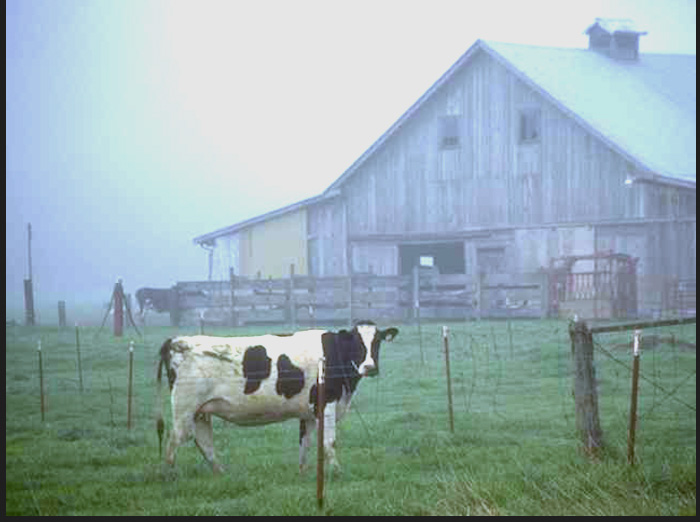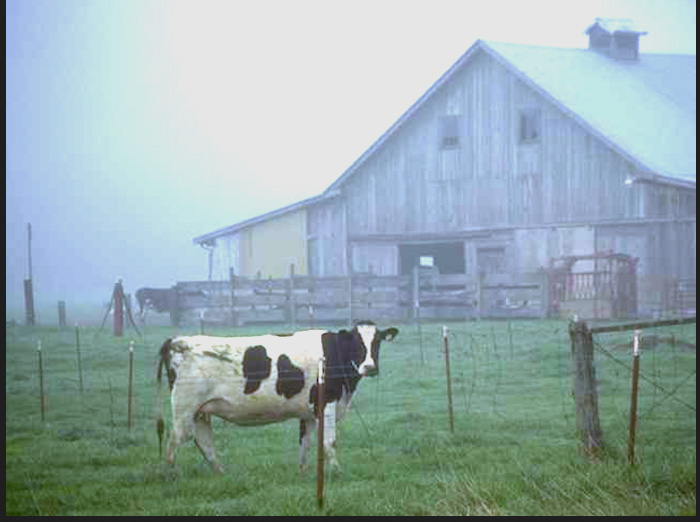 Ta-DAH!!! Amazing…!
OK, my work is done here.
EXTRA CREDIT

If the highlights are blowing out (becoming over-exposed), adjust the B (Brightness) level in the color matte clip (red arrow). Generally, you'll need to raise this about ten percent.
---
Bookmark the
permalink
.