Premiere: Moving Clips Between Projects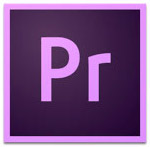 Since, like, forever, we could only open one project at a time in Premiere. Now, with the release of Productions, it is trivial to open one, two or six projects at the same time.
This raises the question: How do we move files from one project to the next?
First, open both projects in Premiere and go to the source project.
There are three ways to move files: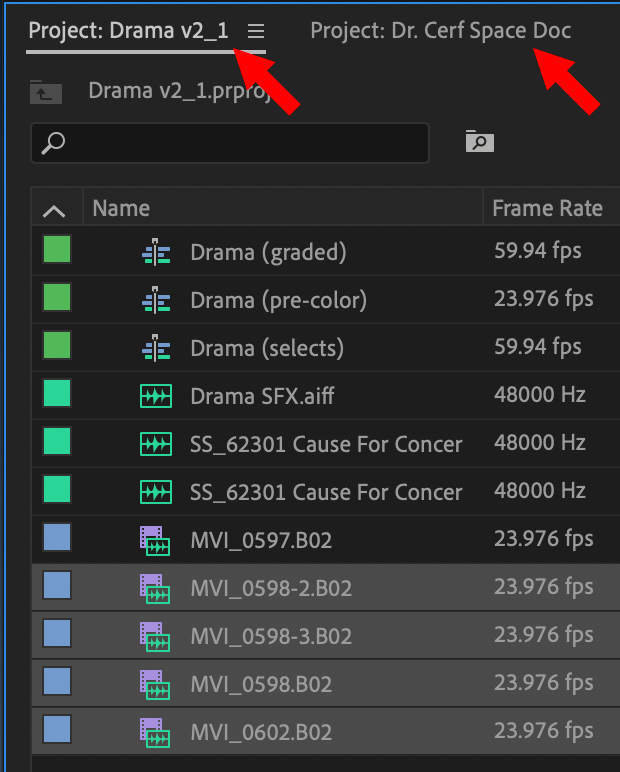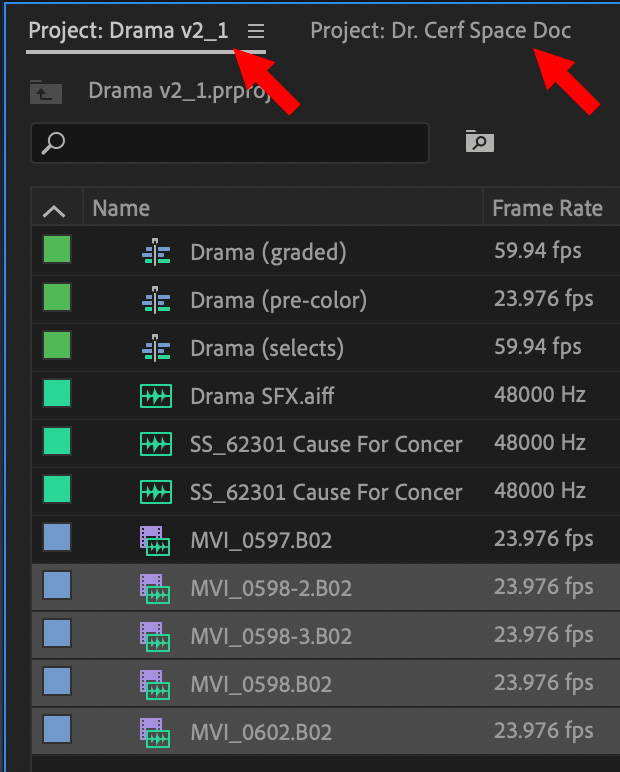 Copy / Paste. Select the clips you want to move and copy them (Cmd + C). Switch to the new project and paste (Cmd + V).
Drag them. Select the clips you want to move, drag them to the name of the new project, and WAIT for it to open. Continue dragging them into the newly opened project.
Drag from the Source monitor. Open the clip into the Source monitor. Open the project you want to move it into in the Project panel. Drag the clip from the Source monitor into the project.
EXTRA CREDIT
If you are not using Productions, Premiere will create a new master clip in the new project. If you are using Productions, the master clip will remain with the original project.
Here's an article with my "Thoughts on Productions."
---
Bookmark the
permalink
.