Final Cut Pro X Training in Washington DC – Raffle Prizes
We have door prizes and raffle prizes!  Thousands of dollars worth! Plus, a Special Raffle of 30 minutes of one-on-one Final Cut training with FCP Master Trainer Larry Jordan at a "mutually agreed-upon time" (most likely via Skype).
Thanks to the generous raffle donations of our media sponsors!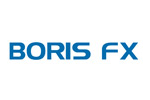 Shaders Filters for Apple Final Cut Pro, Final Cut Express and Motion.
Among the included filters in the Shaders Unit are a full suite of keying and compositing tools, film effects, glow effects, 3D perspective filters and transitions, and an all-new Flicker and Shake filter.
Editors can view animated previews of presets and saved effects in a unique, easy-to-use effects browser window. This innovative, try-before-you-apply approach saves endless trips to a pop-up menu or file dialog when searching for just the right look. Presets can be viewed in real-time using actual clips from the timeline.
---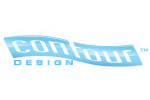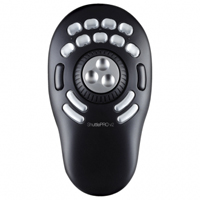 ShuttlePRO v2
Maximize Production with the Push of a Button
---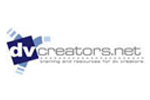 (1) FilmStyles plugin bundle ($79.95 value, on sale now for $35)
(1) DV Kitchen ($79.95 value)

(1) DV Enlightenment lighting course ($99.95 value, on sale now for $59.95)
---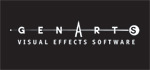 Sapphire Edge is a groundbreaking approach to visual effects software. GenArts created Sapphire Edge to help busy videographers better meet their client's demand for quality looks on a tight schedule.
---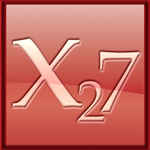 Event Manager X helps you show and hide Events and Projects so you can control what you want to see in Final Cut Pro X's Event Library and Project Library. It also tracks Events and Projects that are on offline devices so you can properly ensure all relevant Events and Projects are mounted.
Final Cut Pro X shows all mounted Events and Projects – but if you work with multiple clients this is not what you want. While Apple describes a manual way to manage the visibility of Events and Projects in their support document "Final Cut Pro X: Hiding Events in the Event Library", there is no way to keep track of Events or Projects that are on an external storage device that is not mounted, either deliberately or by accident.
Quickly manage which Events and Projects are visible using simple checkboxes
Keep track of hidden (but mounted) Events and Projects
Keep track of unmounted Events and Projects
Check that all drives that hold needed Events are correctly mounted
Never suffer the embarrassment of an Event or Project showing to the wrong client
Fewer active Events in the Event Library means Final Cut Pro X starts up faster
Project X₂7 – a simple drag and drop applet – takes the brand new Final Cut Pro X Project XML (fcpxml), converts it to Final Cut Pro 7 XML (xmeml) and loads the Sequence into Final Cut Pro 7.
Project X₂7 (10 to 7) allows you to take your Final Cut Pro X timeline (Project) to Final Cut Pro 7 or directly to Color, Adobe Premiere Pro (and via dynamic link to After Effects) or other Final Cut Pro 7 XML workflow tools.
---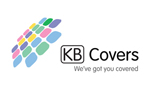 KB Covers is dedicated to providing the finest quality keyboard covers for Apple/Mac desktop and laptop computers. All our covers are ultra-thin and made with the highest quality silicone available. Our keyboard covers are made with stringent Quality Assurance methods, which help to ensure a tight fit, long-lasting durability, no paint cracking/chipping, a soft-feel, and ultimately a happy customer.
---


---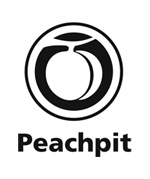 Apple Pro Training Series: Final Cut Pro X
Apple Pro Video Series: Final Cut Pro X
DV Rebel's Guide, The: An All-Digital Approach to Making Killer Action Movies on the Cheap
Lean Forward Moment, The: Create Compelling Stories for Film, TV, and the Web
Film Editing Room Handbook, The: How to Tame the Chaos of the Editing Room, 4th Edition
Color Correction Handbook: Professional Techniques for Video and Cinema
---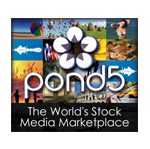 The World's Stock Media Marketplace. Discover the best prices, and the most artist-friendly site out there. Over 900,000 royalty-free video clips, music tracks, sound effects, customizable After Effects templates, and 3D projects – plus over 6 million photos and illustrations. Find stock media for all production needs, and the largest online collection of royalty free stock video in the world. Media creators and producers: upload and sell your pro content, set your prices and earn 50% on all sales – the highest industry payout. Visit Pond5. (Find a free clip and 25 free sound effects offered weekly.)
---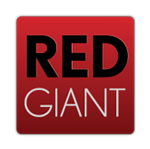 Magic Bullet Looks 2.0 – Color sets the mood of your story, from the gritty blue of an action scene to a hot red romance, and Magic Bullet Looks 2 redefines how you design with color. Looks 2 keeps the heart and soul of Looks 1 while upgrading to a more sophisticated interface, streamlined tools, and presets that meet your production needs. Find inspiration for your video or film with powerful new controls like Colorista II grading, Cosmo skin correction and smart scope analysis. Choose from a huge library of professionally designed presets that range from practical lighting scenarios to stylized Hollywood treatments. Looks 2 brings high end color finishing to a project of any budget.
---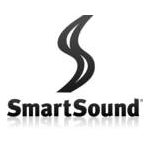 "All attendees will get SmartSound's Sonicfire Pro 5 Scoring Edition and 10 royalty free music tracks. (a $199 value)"
SmartSound is raffling a 5-Album Music Pack ($199 value) which allows the customer to select and download any 5 albums from our music library over a one year period.  All of our music comes with Lifetime Customization, so the music can be customized online or on the users workstation with no limitations.
---
Bookmark the
permalink
.