Overcome "Learning Lethargy"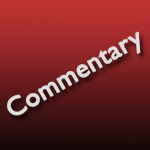 As I get older and busier in my company, I find myself constantly fighting what I call "learning lethargy;" which is the feeling that it just takes too much work to learn something new.
I suspect this is a fairly common feeling, especially as we get older. In almost every class I hear:
"Why do things have to change so quickly?" (or, the inverse, "why can't things just stay the same?")
"It's a lot harder for me to learn new stuff these days."
I suspect that there are bio-chemical changes in the brain which make learning easier for the young than the not-so-young. This is like exercising: It was a lot easier when we were younger, but no less important now; even if it isn't as easy.
I discovered this lethargy in myself as we've been assembling our new studio. We've added a ton of new gear; from big things like cameras, remote lighting consoles, digital recorders and switchers to smaller things like signal converters and video streaming systems.
In the past, I would have been pouring over the manuals learning every new button and function. Now, I work with my engineering team to make sure the gear we are putting in will enable me to do the kind of productions I want to do, but I'm not spending every waking hour reading the manuals.
Partly this is due to my being busy in other areas of the company, partly its due to having an amazing team of people that I get to work with every day, but partly, too, is the fact that its harder to get excited by all of this new stuff because I know that pretty soon, it will be old stuff and I'll have new "new stuff" to learn.
In the same way, experienced editors tell me that it gets harder for them to get excited about new projects because, after awhile, many projects start to look the same.
The difficulty with this condition is that it becomes very easy to slip into the trap of thinking that we know everything we need to know to do our job. This can be a fast line to unemployment.
Like it or not, our industry is built on a foundation of change. Ever-present and accelerating change. We need to find ways to recharge our enthusiasm for learning so we don't end up sitting by the side of the road watching the world pass us by.
The older we get, the more we know. On the other hand, in many cases, the older we get the more we need to forget. I will never need to use my hard-won knowledge on how to thread and set-up 2″ quad video tape recorders. Or how to properly align and switch between prime lenses in a rotating lens turret.
(Though I do reserve the right to complain that "the youngsters of today don't know how hard it was back in the 'Good Old Days'." Not that this complaining will do me any good.)
Each of us, I suspect, likes hanging on to obsolete knowledge simply because it was so darn hard to learn in the first place. We consider it a badge of honor simply to know it.
Still, don't let the accumulation of a lifetime of memories prevent you from finding new ways to get excited about learning something new each day. Success in our industry demands creativity, organization, a solid understanding of today's technology and an enthusiastic approach to figuring out what the heck is going on for tomorrow.
Oh, and remember to always stay on time and on budget.
---
Bookmark the
permalink
.