Os X Lion Is Now Shipping — What Editors Need To Know
[This article was first published in the July, 2011, issue of
Larry's Final Cut Pro Newsletter. Click here to subscribe.]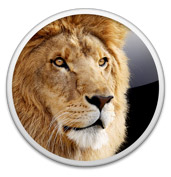 The latest version of OS X — Lion — is now shipping. And, while many people are excited about the new version, I want to throw a bit of cold water on the party.
If your system is dedicated to editing, and you use lots of third-party filters and effects, you would be well advised to wait a bit before upgrading.
Not everything works in the new system — and you don't want to break your edit suite.
Here's blog I wrote just before the release of Lion.
– – –
We are all looking forward to the release of Lion on Wednesday this week.
So I thought I'd dust off a few thoughts from operating system upgrades of year's past – just to prevent any problems.
First – and most important – NEVER upgrade anything in the middle of a project. Lion will be just as dandy if you wait to upgrade when your project is complete. Yes, Lion is new. Yes, Lion is exciting. But both of those pale into insignificance if the upgrade breaks something on your edit system and you can't finish your project.
Decrease your stress — ALWAYS upgrade between projects.
Second, Lion is a big upgrade. For this reason, I recommend not upgrading any production systems for at least three months after a new OS ships. Give the third-party developers time to make sure everything works properly. Nothing is worse than upgrading only to discover that the one filter you REALLY need for your project doesn't work.
Third, a couple of weeks ago, I contacted Apple to see if Lion would bring any new features to Final Cut Pro X. Apple told me that it would not. My hope is that Apple will have new updates for FCP X in the near future, however, that won't happen at the same time as a Lion release.
For all these reasons, I recommend taking a cautious approach to upgrading any systems that you depend upon for editing. If you have a machine that you can spare for testing, by all means, give Lion a whirl.
Just be really, really, really cautious about putting it on any systems you depend upon until Apple has released at least one maintenance update.
Practicing patience can be difficult. But not being able to output a project is far worse.
---
Bookmark the
permalink
.