Larry Jordan's Monthly Final Cut Newsletter – Dec. 2011
Editor: Larry Jordan
Issue #80: December, 2011
Welcome to the latest edition of my monthly Final Cut Studio newsletter for December, 2011. (Don't panic, the last issue I published was #79 in July…. I know, I'm so embarrassed.)
This newsletter provides tutorials, tips and other information essential to the interested user of Final Cut. I try to publish this every month, and past issues are available via subscription. All software references are to Final Cut Studio (3) or Final Cut Pro X unless otherwise noted.
On my website — www.larryjordan.com — you'll find daily tips, in-depth techniques, the latest industry news, over 700 technical articles, plus dynamic audio and video tutorials to help you get the most out of all versions of Final Cut Studio! Please tell your friends to visit!
If you are new to this newsletter, please subscribe to my FREE Final Cut Studio newsletter. We provide both monthly and weekly versions, filled with great articles and content. You can also follow us online.
---
NEWSLETTER CONTENTS
Short Takes on Interesting Subjects
---
WELCOME
With 2011 winding to a close, I felt it was time to finally get another monthly newsletter written.
First, my apologies that these monthly issues have lapsed for the last several months – I'll talk more about that in a minute.
Second, the reason I haven't had the opportunity to write these newsletters is that I've been very busy on a variety of other projects that I want to share with you in this newsletter.
Finally, while I hope to have the time to continue writing this monthly edition, I am making a point of writing new articles every week for my Monday Newsletter. I'm trying to beef up the content to make it more valuable to you. My goal is at least two new articles a week, posted to the website and shared in the newsletter.
As always, let me know what you think.
Larry
[ Go to Top. ]

---
WHAT HAVE WE BEEN DOING?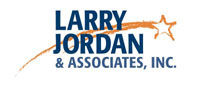 The last time I wrote this newsletter was July. Gosh, that seems forever ago. Since then, we've completed a number of major projects – which is the main reason these issues have been so delayed – that I want to quickly tell you about now.
The biggest, in terms of scope, was updating all our Final Cut Pro X video training. Our FCP X – Complete video training now includes over 180 movies and more than 18 hours of training, including the latest updates covering the 10.0.1 and 10.0.2 releases from Apple. (By the way, if you didn't get an update notice for your FCP X training, send me an email.)
However, the biggest project, in terms of effort, was completing my newest book: Final Cut Pro X: Making the Transition. This is my sixth book, and I'm very proud of it — the design, content, and organization are really very nice. You can buy this on my website or, save money, and buy it on Amazon. (There's also a Kindle edition.)
Thanks to the hard work of our webmaster, Mina Qubaisi, we have totally updated the larryjordan.com website and store and launched a new subscription membership which provides access to all our webinars and tutorials for one low monthly price. I am very excited about our membership program, because it allows us to significantly reduce the costs of our training while providing us the ability to continue to create new training. You get complete access to our training library for a very low price whenever you need it – I'm really pleased with this. Click here to learn more about becoming a member.
Also, Tori Anderholt is leading a team that is going through all 700 articles, product reviews, and techniques published on our website to get them consistently formatted, better indexed, and more accessible. She's chomping through about 40 articles a day and the whole redesign should be done by Jan. 10. For now, this is still a work in progress. You can see how she's doing by visiting here. (By the way, this page is the best place to go for the latest information on Final Cut Pro.)
We've put additional resources into the Digital Production Buzz – thanks to the hard work of Laura Peters and Patrick Saxon. We are now publishing industry news virtually every day — www.digitalproductionbuzz.com/latest-news/ – and the Buzz website is next in line for a redesign. We want to make past shows and interviews more accessible. If you haven't listened to a show lately, join us this week for our look back at 2011.
Finally, we are just completing final testing of a new gift card service available through our store. We will be launching this the first week of January. These gift certificates can be used for any items in our store. We've had a number of requests for this service, and I'm pleased to see it almost ready to launch.
Whew! There's a lot going on and its all designed to help you become better with the craft and technology of editing. Whether you have a small budget, low budget, or no budget, we have training that can help you become more successful.
[ Go to Top. ]

---
FINAL CONTEST WINNERS
Our "Editing Truths For Better Living" contest is over, but I wanted to share the final winners with you.
Jes Webb: If you have to make a choice…..make sure your audience walks away from the program wishing they had seen more instead of wishing they had seen less.
Rick Gehron: Client: "That's an easy move to do in After Effects. I don't know how to do it, but I know it's pretty easy."
Paul Kelleher: If its 80% good, stop noodling. Later, it will either look great- or you'll be able to fix it easily.
Limor Fine: The editing room is not an emergency room. No editing is a matter of life or death. Can we go home and continue tomorrow?
Thanks to the hundreds of readers that sent in entries. We are already thinking about a new contest that we can run next year. It will be hard to find one that would be as much fun as this one was.
[ Go to Top. ]

---
SOME THOUGHTS AS 2011 ENDS
With the release of Final Cut Pro X, 2011 became a watershed year for all of us. Each of us was forced to confront what we do for a living and the tools we use. I can't think of an event which has had such a polarizing effect on our industry — not the introduction of tapeless video formats, the start of non-linear editing, nor, even, the transcendence of digital formats over film. All these events were, and are, controversial – but not at this level.
I have tried for the last week to write a "Year in Review" article for this newsletter, and I've discovered that I can't – I'm still too close to it. I'll leave the summaries to others. However, the disruption this last year is too great to ignore. So, let me share a thought with you that I regularly tell my students:
Part of the goal in marketing today is to define who we are by the things we own. Whether it is the brand of car we drive, the wine we drink, or the cereal we eat – marketers want, in fact need, to categorize us. To put us into groups. By creating these exclusive groups, they can make a product more appealing: "If you wear my brand of watch, you, too, will be sexy, powerful, and successful."
However, our job is to tell stories with images and sound. We are editors. Not Avid editors, or Final Cut editors, or Premiere editors; just "Editor." We tell visual stories. You don't hire a carpenter because they own a Stanley hammer, or a Black & Decker saw. You hire them to build a house. Let us not become identified solely by our tools, rather let us be judged by the quality of our creativity.
Pick the tool that fits comfortably in hand, that allows getting work done quickly and easily, that subordinates the technology to allow concentrating on the process of story-telling.
For me, and the work I do, my tools will be Final Cut Pro X, Adobe Production Premium, and Final Cut Studio (3). I'll be covering them extensively in the new year.
(By the way, we will be taking a long look back at 2011 on the Digital Production Buzz podcast Thursday night. Join us for the live show, or download it later – we have a lot of interesting things to talk about!)
[ Go to Top. ]

---
LARRY'S JANUARY WEBINARS
We are running a special promotion for the rest of December: Become a subscription member and attend any, or all, of my January webinars FREE.
I present a new webinar – live, online, video training – almost every Wednesday. Each event runs an hour. Here are my topics for January:
Jan. 4: Using Music to Enhance a Scene
Jan. 11: Introduction to Motion 5
Jan. 18: Repairing Audio in Adobe Audition
Jan. 25: Speed Changes & Optical Flow in FCP X
Visit larryjordan.com/webinars/ to learn more about each session. Also, you are welcome to attend a webinar, even if you aren't a subscriber, for less than $20 – which also entitles you to a free download of the recorded session.
We've completed almost 70 of these online video trainings – they are a great way to update your skills, stay current with technology, and get your questions answered — in a very short period of time. I look forward to seeing you online!
Click here to register.
[ Go to Top. ]

---
NEW ARTICLES
As of this writing, we have just over 700 techniques, product reviews, and articles in our Editing Resources Library. If you want to see what's recent, or popular, or recommended, or, um, available — visit here. Check out the new categories – or give the Search box a try.
With this issue, we are completing the transition of this newsletter so that all newsletter articles are immediately available on my website as posts. This greatly simplifies adding comments to each article. In the past, updating each issue with reader comments was a manual, time-consuming process that took several days after each issue. I was pleased to do it because I felt the conversation was valuable. Now, comments are immediately attached to each article.
I've created, or compiled, several new articles this month. The list below categorizes them for: FCP X, FCP 7, and Soundtrack Pro.
FCP X ARTICLES
FCP 7 ARTICLES
Adding Timecode to Clips. Here is a fast way to create a sequence with burned-in timecode – very useful for client reviews and revisions. This works in both FCP 7 and FCP 6.

Reading Video Scopes. Knowing how to read video scopes is critical to a variety of tasks with Final Cut Pro. This technique is designed to give you a basic understanding of how to read them.

A Fast, Easy Method of Color Correction. Here's a fast, seven step way to color correct your images. The key here is "fast." Manual color correction will yield better results, but requires more knowledge and time.

Using the Keyboard to Move Things. Here are a series of keyboard shortcuts that allow you to move the playhead, clips, and edit points.

Create a Picture-in-Picture Effect. Here's how to insert one image into another, then get the smaller image to move around the frame using keyframes.

More FCP 7 articles
SOUNDTRACK PRO ARTICLES
Saving Audio Presets. In this technique, you'll learn how to save custom audio filter settings using either Soundtrack Pro or Final Cut Pro X.
Feel free to read, comment, and share these articles with others.
[ Go to Top. ]

---
VIDEO COMPRESSION WEBINAR
I just completed a webinar on video compression and Compressor 4 for Filmmaking Webinars. The response was so positive that we scheduled a second webinar covering advanced video compression using Compressor and Telestream Episode for Feb. 2.
Click here for info on the Compressor 4 session.
Click here for info on the Advanced Video Compression session.
[ Go to Top. ]

---
PASSING THOUGHTS
Short Takes on Interesting Subjects
FREE FCP X Effect from Alex4D
Alex Gollner is a long-time developer of free plugins for Final Cut. You can see his collection of 26 free plug-ins for "Final Cut Classic" at alex4D.
Recently, Alex wrote to say:
Larry, I thought you might be interested in my first free effect for Final Cut Pro X.

Given that I'll be producing some for Final Cut Pro X, I thought I would kick off by improving the Mask effect. I added four more points and some more controls: including the facility to define the strength of the mask inside and outside of the defined shape.

The download link for the plug-in with further information is here.
---
Steve MacDonald shares a work-around for multicam editing in FCP X. Click here to watch.
---
Final Cut Pro X – Match Color by Ken Stone
"Final Cut Pro X has a very powerful and easy to use 'Match Color' feature in which the playhead and the skimmer work in tandem. The playhead is positioned on the clip to be color corrected and the skimmer positioned on the clip that will be the source of the Match Color."
Found in the FCP X section.
---
Bruce Goren sent me a link to a new product that offers optical media with a projected shelf-life of 1,000 years!
---
Bob Gillen sent this in:
Hi Larry. Hope all is well with you. I just posted an interview with war zone video journalist and now producer Lars Schwetje. Here's the link.
---
Ken Stone sent me a link to an article by Rick Young.
"The ability to Batch Rename clips in FCP X is a fantastic means to organize footage, not just because naming conventions like 013_0251_01 for camera originals is meaningless and useless – but also because clips which you have renamed are searchable."
---
Willard Jansen writes:
This might be useful to some of your audience: Razuna Digital Asset Manager. There is also a free hosted version that you can see here: www.razuna.com

I've ben following the's guys since the started with Razuna and I must say it has evolved to a pretty good system. I am not affiliated in any way to them, and don't endorse them. I just thing it might be handy to know.
[ Go to Top. ]

---
READER MAIL
SEPARATING AUDIO
Gary Freedline asks:
We mostly record two separate audio tracks with our cameras, especially on interviews. One channel will have the camera shotgun mic, the other channel will have a wireless lav on the talent.

We usually have to get rid of the shotgun mic during edit. FCPX seems to want to bring both channels to the storyline without a way of separating them or controlling channel 1 or channel 2 from the camera master.
Larry replies: When I first met FCP X, I was recommending detaching the audio to remove tracks, but there's an easier way.
Read this article to learn how to do this without risking losing sync.

[ Go to Top. ]
---
MIXING AUDIO
Jeri Reichanadter asks:
I've learned a lot from you and enjoy your humor.

I have a question about when to use Dual Mono and when to use Stereo. My husband and I are doing a 45 minute film that will be used for a ministry. The film will be used mostly in churches, projected on a screen with a quality sound system. It also be available for purchase on a DVD.

The film includes a lot of dialog in many different places, recorded on a single channel. It also includes professionally recorded music that is obviously in stereo.

So, should I mix it all as Dual Mono or as Stereo?
Larry replies: Jeri, thanks for writing. What you need to do is shift your thinking.
A stereo clip has different audio coming out each speaker, the difference is what creates the illusion of instruments spread between the two speakers.
A mono clip has the SAME audio coming out both speakers. Because the audio levels match, this gives the illusion of the sound coming from the center, between the two speakers.
So:
For music, use stereo – and hear how the instruments spread across space from left to right.
For interviews, use mono and your guests will all sound as though they are coming from the center of the screen. (To do this, be SURE pan is set to 0 for all mono clips.)
For dialog, also use mono and keep the pan very close to zero. Maybe .25 either way to open the sound up a bit, but NEVER, EVER pan dialog so it comes from just one speaker.
Your final mix is always Stereo.

[ Go to Top. ]
---
EDITING MUSIC IN FCP X
Peter Cleaver writes:
Like many I was startled at what Apple had done to FCP 7 and I initially felt like I was going backward to iMovie. However I felt FCP X to be strangely attractive and really fast. In fact in returning to FCP 7 to work on my existing projects I realized how slow it all was even though I understood it so well.

But one major irritation was the magnetic [timeline] idea because when I cut pictures to music and finished a sequence it was impossible to easily place a shot with a different duration because everything would keep moving up and down the storyline and the cuts would go out of sync and all the timing would go. Worse – if I moved the sound track all hell would break loose.

This troubled me a lot until by accident I found my sound on the primary line and it had not occurred to me that you could do that – [I thought] surely that was for picture only.

I cut my pictures on the line above using connections – terrific. If I moved the sound everything travelled with it – magic. Then disaster — I could not do any visual effects. Wrong – I discovered you can turn that [connected clip] into a secondary storyline and add FX. Follow this with a compound clip and you are in heaven.

Now this system also works very well for cutting interviews. Your decision has to be "what is your primary story?" Is it led by sound or vision? So interviews and music sequences should have the sound on the primary storyline then all your pictures will lock to it.

Now if this butts up to a picture sequence not problem, the system copes. In fact, I made my music sequence into a compound clip – then split/expanded the audio and video so I could do a visual transition into the compound clip and separately lead the audio under the outgoing picture.

Perhaps what I learned might be of use to your readers.
Larry replies: Thanks, Peter, for sharing this. Putting principle audio in the Primary Storyline is a great tip!

[ Go to Top. ]
---
EASE-IN / EASE-OUT WITH THE KEN BURNS EFFECT IN FCP X
David Scott writes:
Larry — First, I gotta say, I love, love, love FCP X. At least, so far! But, then, I'm not making my living with it. Anyway, thanks to your training and a good deal of trial and error, I'm getting things done. I use many high res stills in my shows, some of which I like to animate. The FCP X "Ken Burns" feature is cool BUT, when applied to a still, it waits about three frames before beginning to zoom and stops zooming about three frames from the end of the clip. Do you know of any way to start to zoom on the very first frame and end in on the last? I've tried monkeying with the duration of the clip and keyframes but can't seem to find the fix.
Larry replies: David, the Ken Burns' Effect automatically applies Ease-in/Ease-Out acceleration to the beginning and end of the clip. This can't be turned off.
David then added:
I've found that simply using "Transform" (instead of "Ken Burns") and applying keyframes on the first and last frames seems to eliminate any built-in ease/in and ease out. In the proceeds, I also discovered that I have to set keyframes for both Position and Scale on both ends, then enlarge and reposition the image. Works like a charm.
Larry replies: Cool, thanks for letting us know.

[ Go to Top. ]
---
INTERFACE THOUGHTS

David Scott writes:
Here is my proposal for an ongoing feature in your newsletter: APPLE "NEW RULES" (apologies to "Real Time with Bill Maher")

NEW RULE — Apple Support "search" must include at least an acknowledgement of the existence of an error message when the text of the exact message is the subject of the search!

It is infuriating to receive an error message from my Mac (e.g., "The bit rate of the video file exceeded the maximum allowable"), do a search of that exact phrase in Apple Support, and get a "no results" reply. Surely Apple Support search could point to Apple's own error messages. Come to think of it, there are a lot of Mac Support searches that yield a terse "no results." Maybe Google could help.

NEW RULE — Spinning Mac beach balls and progress bars must do more than simply spin!

O.K. I get it. Rotating beach balls and progress bars denote behind-the-scenes activity that must be completed before we can get on with our lives. But beach balls that are never going to quit spinning need to be accompanied by a message, any message! When this maddening phenomenon is occurring, a glance at at the Console log sometimes will include a red line that says "(Application) Not Responding". Why can't our Macs give us a text hint that a rotating ball means either "Hey, I'm doing something important and it may take a while, so be patient, dude" or "Danger, Will Robinson!!! I'm hopelessly stuck so you might as well force quit 'cause nothing else is going to happen, no matter how long you wait."
Larry replies: Thanks. Clearer error messages – and being able to look them up – are very helpful suggestions.
UPDATE – Dec. 29
Jon Chappell, CEO of Digital Rebellion, writes:
There is in fact a solution to David Scott's problem with error messages. There is a searchable database of errors available in our Crash Analyzer app within Pro Maintenance Tools. It supports nearly 200 errors for Final Cut Studio, FCP X, Avid and Premiere. We update it every 4-6 weeks or so with new errors and there's a function to submit any that aren't in the list.

But if you just want this particular feature we've also spun off the database to a $1.99 iPhone / iPad app called EditCodes: itunes.apple.com/us/app/editcodes/id466022526?ls=1&mt=8
Larry replies: Thanks, Jon, for sharing this. Digital Rebellion makes good products and I'm happy to spread the word.

[ Go to Top. ]
---
COPYING FILES
Warren Harrison asks:
Hi, Larry. I just purchased your FCP X training. I run a small video business (more of a hobby) and with the release of FCP X I'm ready to move up from iMovie, which I've been using in my business for the past 3 years.

I watched the first chapter, and immediately appreciate your suggestion that I should create a Source Media folder and copy immediately from my SD Cards to this folder before ingesting into FCPX.

Here's my question. I don't know how I'm supposed to copy my video footage from the card to the Source Media folder. I understand and like your suggested naming protocol, but 'm confused by all of the folders that I see when I open the SD Card in the Finder. I'd really appreciate learning the very specific manner in which files are copied from the card to the Source Media folder. It doesn't appear that this very important step is addressed in the training.
Larry replies: Warren, thanks for writing — and thanks for your kind words about my FCP X training.
Copying files from a card is just like copying files from one hard disk to another.
1. Create the folder on your hard drive where you want to store your media.
(Here's an article that can help with naming the folder: A Note on Naming Folders for Tapeless Media)
2. Open the card on your desktop.
3. Type Command+A (or choose Edit > Select All). This selects every file and folder on the card. Don't worry about what's in the folders – FCP will handle that. You just need to copy everything to your hard drive.
4. Drag all the selected folders and files into the folder you created in Step 1. This copies the entire contents of the card into that folder. At which point, you are ready to import the files into Final Cut Pro.
Whether you are using FCP 7 or FCP X, the process of copying files from card to folder is the same. A very helpful utility that can simplify this process is published by Imagine Products called "Shotput Pro."
UPDATE – Dec. 29
Jon Chappell, CEO of Digital Rebellion, writes:
Regarding Warren Harrison's question about copying files, I feel it worth pointing out that the Finder is not a failsafe method of copying files. If the card is corrupt then the Finder will not always display an error message or any notification that something went wrong and it will appear that everything was copied just fine. At a very minimum, you should check that the copied files open (or if they are QuickTime movies, that thumbnail previews appear correctly in the Finder) but some kind of file size check or, even better, a checksum is a much more reliable way of verifying everything is well.

Shotput Pro can do this, as can our own Auto Transfer tool in the Pro Media Tools suite (same price as Shotput for the entire suite). File size checks are near-instant and they are great at highlighting files with missing data or files that for some reason didn't copy at all – both of which can be hard to spot by eye until it's too late.
Larry replies: Thanks, Jon, for sharing this.

[ Go to Top. ]
---
A NOTE ON INSTALLING PLUG-INS
Jason Wisdom sent this in:
Recently, I installed the FX Factory Pro update. Upon doing so, "all" Noise Industry plugins are showing up in final cut pro x…by all, I mean ones that I don't own and therefore can't use, so I find it cumbersome. Is there a way to turn those off?

So, I contacted the folks at FX Factory and here is their reply:

"At the moment there is no way to hide our effects from Final Cut Pro X. Contrary to all other hosts, Final Cut Pro X does not support plug-ins "natively", so the only way to remove an effect is to delete the Motion Template on disc.

Until we can improve FxFactory to do this for you, the only option is to navigate to the following directory on disc:

/Library/Application Support/Final Cut Pro/Effects

And manually locate and remove any effects you do not need."
Larry replies: Thanks for letting us know.

[ Go to Top. ]
---
AVOIDING A TITLE BUG IN FCP X
Brice LeCarre sent this in:
I am a one-man-band as many others these days and FCPX is actually a good thing, albeit very, very buggy. Unusually so for an Apple product. However, its potential is fantastic in my opinion. consequently, I have adopted it fully, bugs and all.

I would like to pass on to you and your readers a tip to eliminate about 95% of the crashes.

Titles used to disappear regularly and clicking on a title clip would inevitably crash the program. When I start FCP X I let it completely start and before anything else I go the windows menu and click on Revert to Original Layout. Before I exit the program I repeat the process. This simple action has eliminated, as stated above, 95% of my crashes.
Larry replies: Thanks, Brice, for sharing this.

[ Go to Top. ]
---
IMPORTING SPANNED XDCAM FILES INTO FCP X
Steve MacDonald writes:
You may already be aware of this, but I gotta tell you, this is just one of those, why didn't I know this earlier. And, this may well help the workflow for getting XDCAM footage into FCPX much more easily.

Let me just preface this by saying, anytime I had a spanned recording on my Sony EX1 SxS cards I was confused by the import situation. I would import everything off each card, then import all that into FCP and then find the exact frame, via timecode, for the spanned clip for the seamless edit.

Not anymore! First, I backup all the cards via the Sony browser software, then in the Sony Transfer software, add all the SxS cards from your shoot. Let's say you shot two SxS cards and have a spanned recording. Add both SxS cards in the Transfer software, under edit, click select all, highlighting both SxS cards, under file, click import all. This function with seamlessly join all spanned clips into one single QT movie.
Larry replies: Thanks, Steve, for sending this in.

[ Go to Top. ]
---
THUMB DRIVES FOR ARCHIVING
Ken Lohse asks:
Read with great interest your article on long-term storage of media via hard drives last week. What's your feeling about using thumb drives for this purpose?
Larry replies: I'm not in favor of it. From what I'm reading the jury is out on how long we can store media on a thumb drive. For a year or two, I'm fairly comfortable you should be OK. Beyond that, be cautious.

[ Go to Top. ]
---
RECONNECTING MEDIA
Martin Entwistle asks:
Hi, Larry, I bought your FCP X video series and love it – many thanks. Please clear up one point for me – I notice you stress that "re-connecting media" is not possible. In a situation where media is stored on an external FW800 drive (as recommended), if that drive fails is it the case that a back-up drive cannot be connected to the media? Seems very drastic and surprising, if so.
Larry replies: Thanks for the kind words — I'm very proud of this training.
At this point, there is no way to reconnect media if the link between the Event Browser and source files on your hard disk is broken – say, from changing hard drives. This is a feature that I hope Apple fixes in the near term.

[ Go to Top. ]
---
WRAP-UP
Well, that's it for this issue. Feel free to use my Forum for more questions, I always enjoy talking with you. And, when we share ideas in the Forum, we all learn from each other.
For current news and in-depth interviews on what's happening in our industry, be sure to listen to the Digital Production BuZZ every week.
And for an inexpensive way to stay current – take advantage of my special membership offer and sign up before the end of December.
Until next month, take care and edit well.
Larry
---
LEGAL NOTES
The newsletter is free — but does require a subscription. Please invite your friends to sign up at www.larryjordan.com/newsletter/.
To unsubscribe, simply send me an email and I'll remove you from the list. This mailing list is not sold, rented, or bartered.
The information in this newsletter is believed to be accurate at the time of publication. However, due to the variety of possible system and software configurations, the author assumes no liability in case things go wrong. Please use your best judgment in applying these ideas.
The opinions expressed in this newsletter are solely those of the author. This newsletter has not been reviewed or sanctioned by Apple or any other third party. All trademarks are the property of their respective owners and are mentioned here for editorial purposes only.
This newsletter may not be reproduced or published in any way, in whole or in part, without specific written permission from the author.
Links to my home page, blog, or web site articles are welcome and don't require prior permission.
---
Bookmark the
permalink
.