New Viewer Features in Apple Final Cut Pro X [v]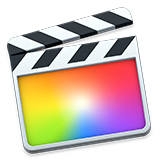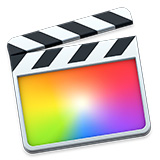 [This is an excerpt from a recent on-line video webinar: "New Features in Apple Final Cut Pro X (10.4.9)" which is available as a download in our store, or as part of our Video Training Library.] 
EXCERPT DESCRIPTION
In this short video tutorial, Larry Jordan shows how to use several new – but hidden – Viewer features in the latest 10.4.9 version of Apple Final Cut Pro X.
---
New Viewer Features in Apple Final Cut Pro X
TRT: 3:32 — MPEG-4 HD movie
---
WEBINAR DESCRIPTION
Last week, Apple upgraded Final Cut Pro X to version 10.4.9, along with updates to both Motion and Compressor. This week, we look at these new features to explore how they work and what they mean.
Join host, Larry Jordan, as he shows how to use:
FINAL CUT PRO X
Smart conform for media re-framing
ProRes RAW improvements
Interface improvements
Revised proxy creation and workflow
MOTION
3D models
Customizing 3D models
New Stroke filter
Not all the changes are obvious with many "hidden in plain sight." This webinar shows you where these new features are and what they do.
Visit our website to see lots more video training in our store.
---
Bookmark the
permalink
.