New! Scale Images Selectively in Apple Motion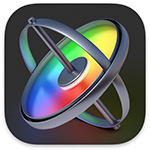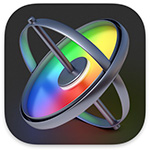 Normally, we want to change the size of an image (scale) evenly. However, sometimes, you may want to scale a portion of the image without adjusting other portions. With the 5.6.1 release of Motion, Apple added a feature that does just that.
This is similar to Content-Aware Scaling in Photoshop, though it works with video as well as stills. It can also be saved as a template and used in Final Cut to expand a graphic as you add text.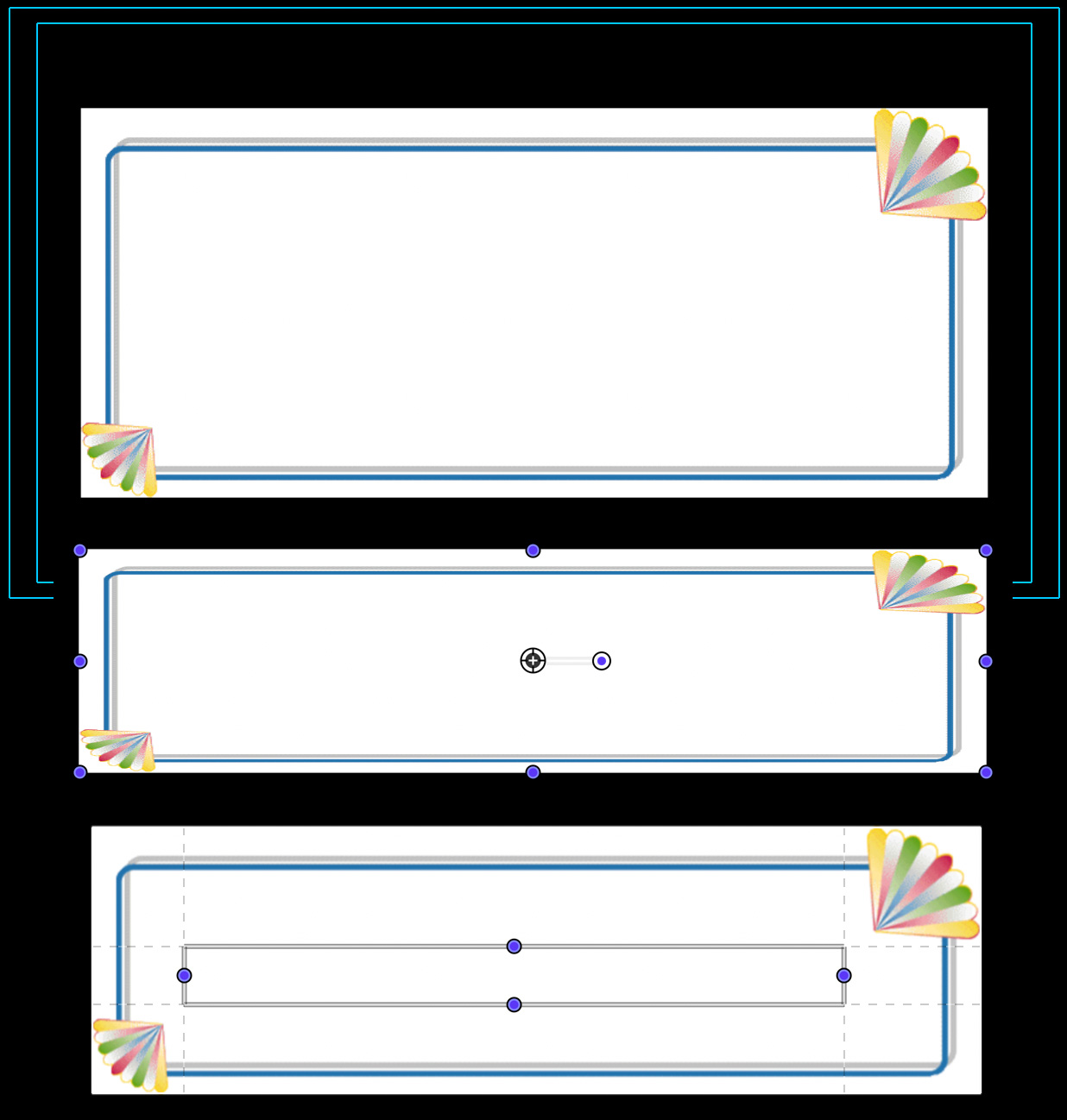 Here's an example. The top image is the source. The middle image scales the image vertically. See how the colorful fans at the corners are squished? The bottom image scales vertically using Sliced Scale. The colorful fans remain perfect.
Here's how this works, with a more challenging image.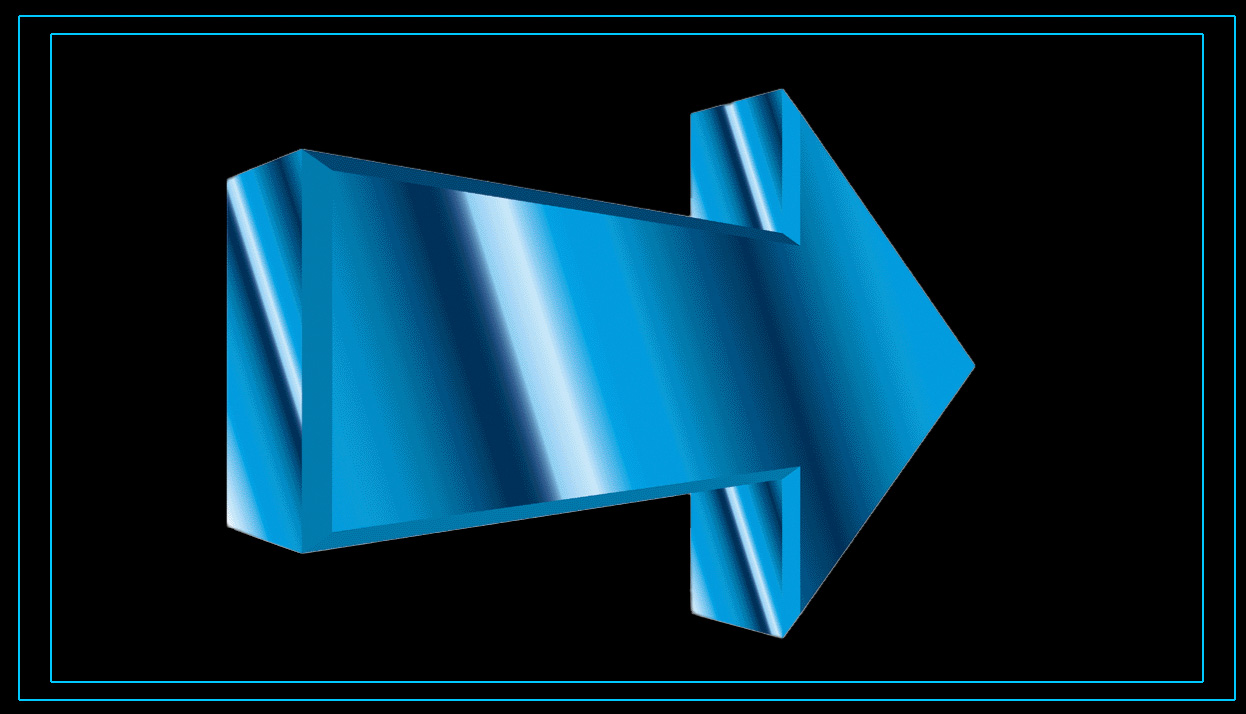 Add the image you want to scale into the Motion timeline, I'll use this colorful clip art of an arrow, with lots of texture and shading.
Apply Filters > Distortion > Sliced Scale. Blue dots appear in the image; leave them alone for now.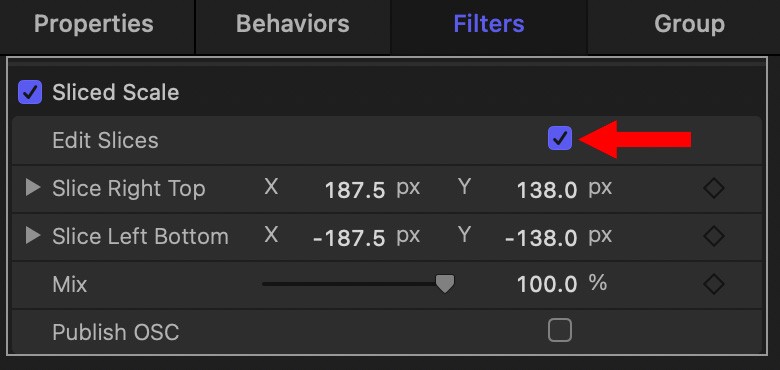 In Inspector > Filters > Sliced Scale, check Edit Slices.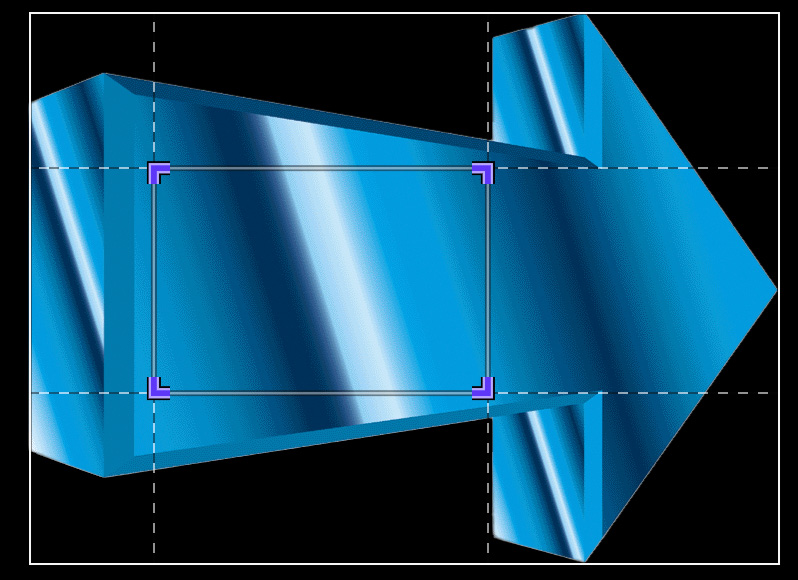 The Viewer displays four blue corner angles. Inside the box defines the area you can stretch. Outside the box defines the area you want to preserve.
Drag the blue corner boxes to make the stretchable area as big as possible, without including any area you need to preserve. Here, I'm preserving the entire arrow head along with the 3D edges and bevels.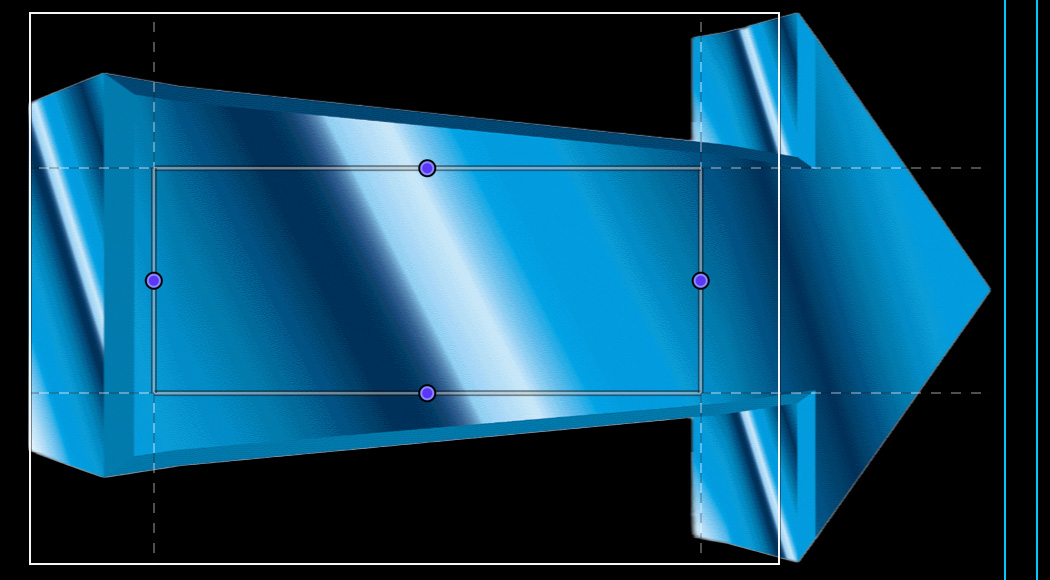 Uncheck Edit Slides in the Inspector, then drag one of the blue dots to stretch the image.
Very cool!
EXTRA CREDIT
Apple provides an example of how to create Final Cut Pro templates containing dynamic objects that scale based upon the length of text you type. Take your time with this example, it is somewhat complex.
To find it, open the Motion Help files and search for "Sliced Scale."
---
Bookmark the
permalink
.