NEW! Freeform View in Adobe Premiere Pro CC (April, 2019)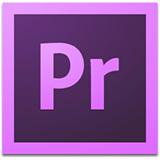 New, with the April, 2019, update to Adobe Premiere Pro CC is the Freeform view in the Project panel.
"The Project panel now has a new Freeform view. You can use the Freeform view to review, organize, and prepare media for your projects. Arrange your footage into custom layouts for shot selection, storyboarding, ordering production tasks, or any other criteria. Preview thumbnails and even add in-and-out points. Assemble rough cuts and drag them right in to the timeline for editing." (Adobe Help)
Here's how it works.

To turn on Freeform view, click the three line "thumb" next to the Project name.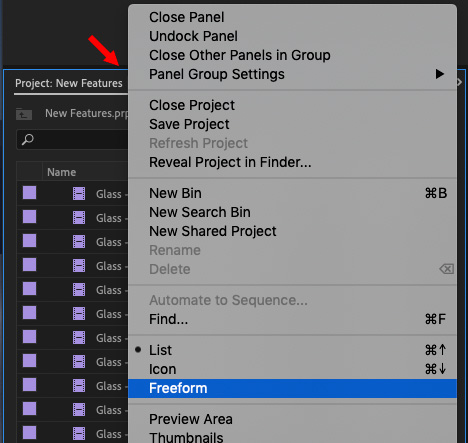 Then, choose Freeform from the popup menu.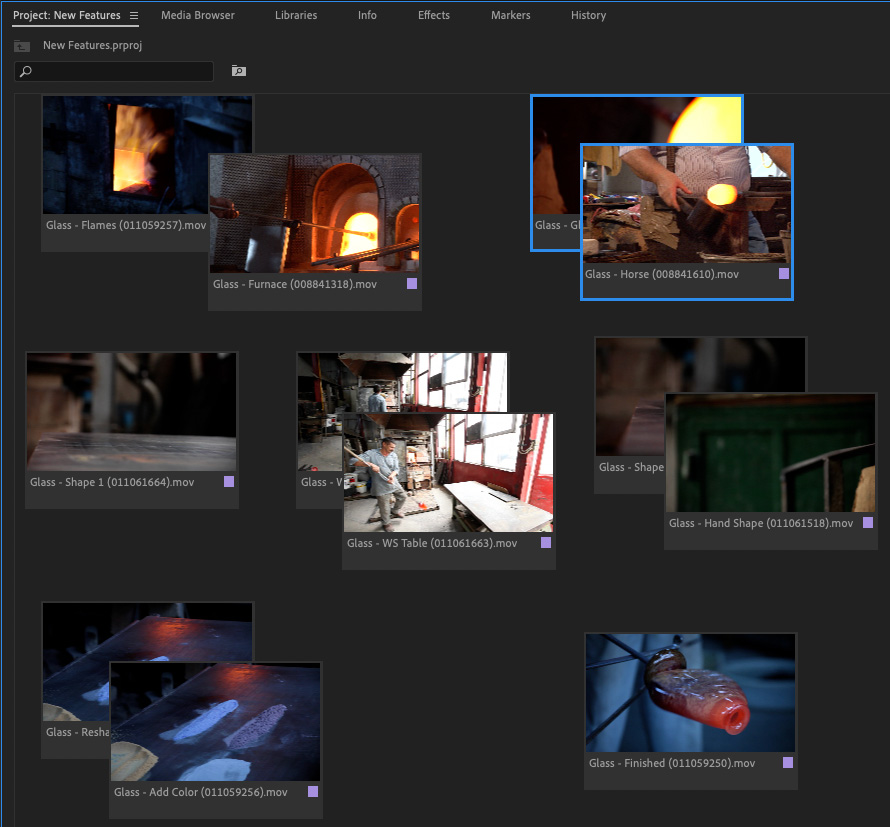 (Click to view a larger image.)
In this view, you can:
Drag clips to organize them visually in any order you prefer
Stack clips on top of each other

Press the Option key to snap the edges of clips together (top/bottom, left/right).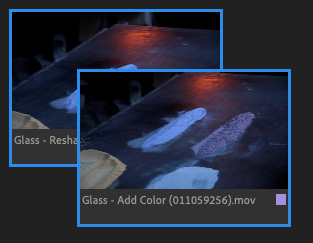 Select one or more clips and move them as a group.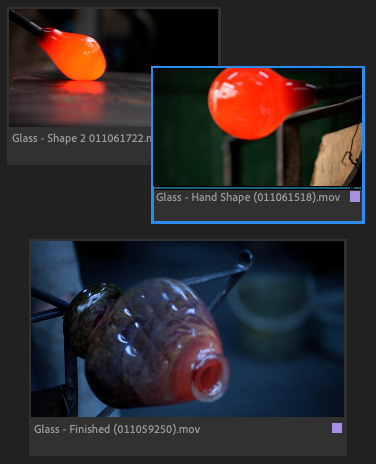 Right-click any clip, then, from the pop-up menu, change the size of the clip (Clip Size) or change the poster frame (Set Poster Frame).
Hover-scrub any clip, or, select it and press the spacebar to play it.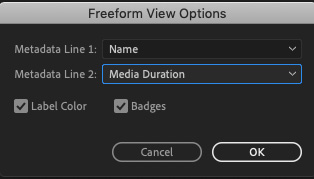 From the thumb to the right of the Project name at the top, choose Freeform Options to change the data displayed under a clip.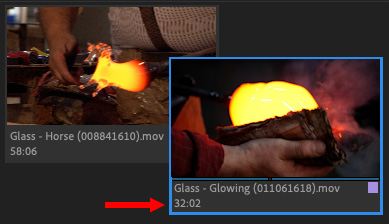 Here, I've enabled both the Name and Duration as part of the text displayed under a clip.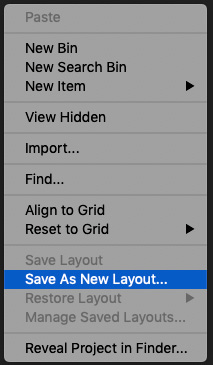 Right-click in the Project panel, but not on a clip, to reveal another menu that allows you to:
Save, recall, reset, and/or delete a layout
Align and reset clips to a grid
Perform traditional operations like displaying a project in the Finder, or creating a new bin.
SUMMARY
For those of you who may recall the original slide show view in Final Cut Pro 7, Adobe has taken that concept and made it a whole lot more flexible and useful.
If you are someone who likes to think visually, rather than reading lists of clips, you are going to love the new Freeform view.
---
Bookmark the
permalink
.