New Features in Adobe Premiere Pro – July, 2021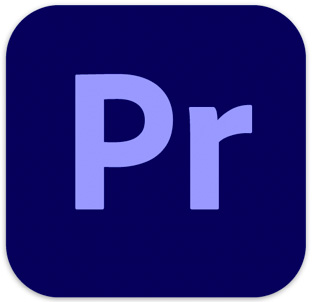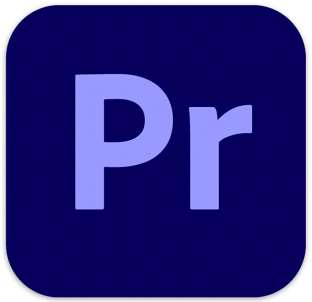 Last week, Adobe released updates to Premiere Pro, After Effects, Media Encoder, Audition and Photoshop.
The big news is that Premiere Pro 15.4 introduces Speech to Text, the first integrated and automated workflow for adding and customizing captions for video. This release also adds native support for Apple M1 devices, new tools for stylizing titles and captions, and other workflow improvements that help you work faster and deliver content that connects with your audience.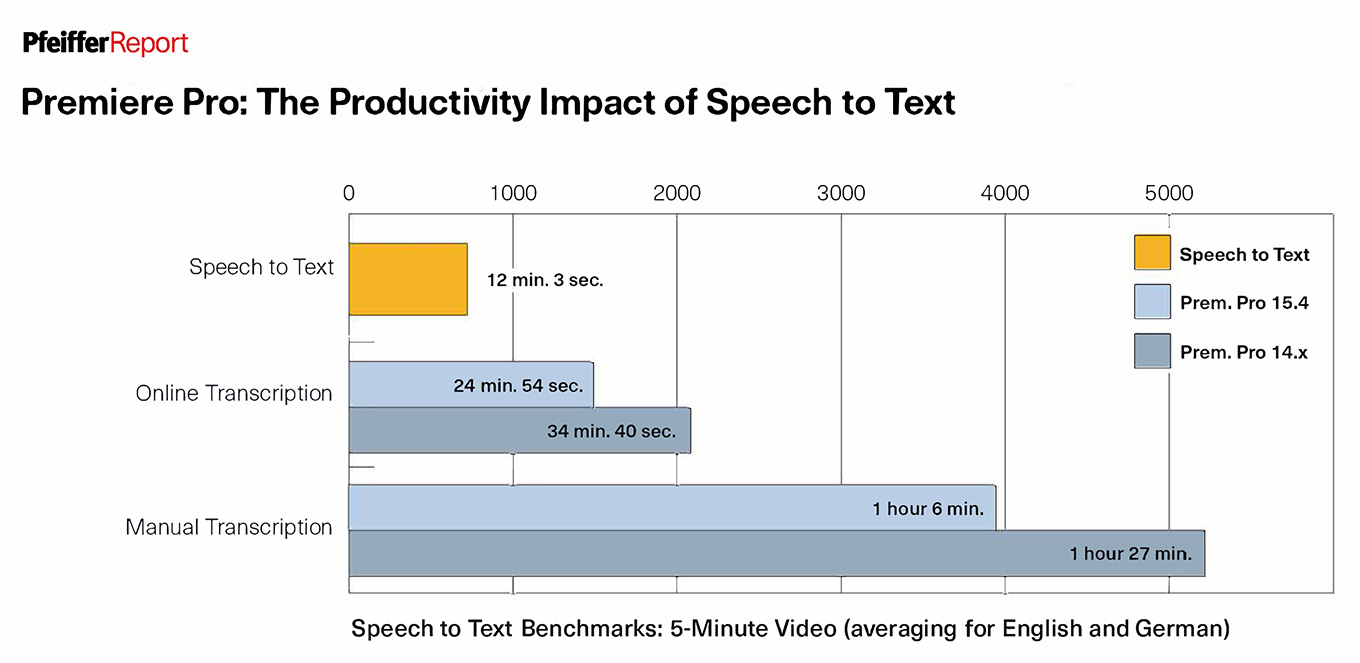 Adobe commissioned the Pfeiffer Report to analyze the speed improvements when using autogenerated transcripts (speech-to-text). As this chart makes clear, editing from a transcript is faster than earlier workflows.
NOTE: Here's a link to the full 12-page report. (Free and no user data required.)
Speech to Text in Premiere Pro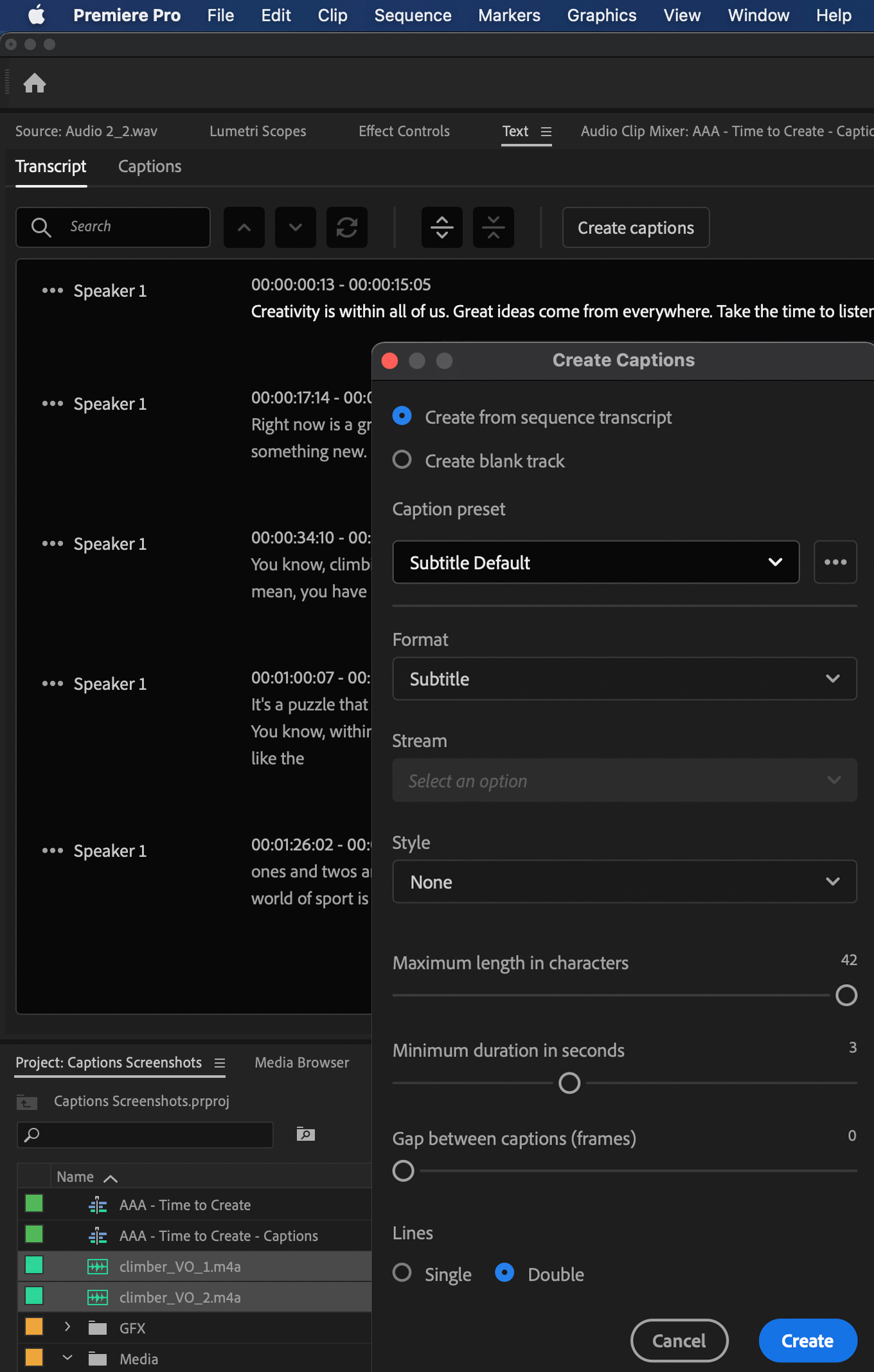 The whole transcription process is now handled within Premiere itself. This feature supports 13 languages, with Beta testers reporting impressive accuracy of Speech to Text transcriptions. If changes are needed, such as the correct spelling of names, text edits are easily completed in the Text panel inside Premiere Pro. Once a transcription is ready, select Create Captions to bring your captions onto the Timeline. Customize the appearance of your captions using the design tools in the Essential Graphics panel.
Transcripts can be searched, edited, exported and/or converted into captions. Powered by Adobe Sensei, Speech to Text transform transcriptions into caption items on the timeline, leveraging machine learning to match the natural pacing of your dialog. The Create captions dialog includes sliders for adjusting how captions are arranged, such as maximum number of characters per line, and a dropdown menu for broadcast standard caption presets. If needed, you can save your own custom presets as well.
Native Support for M1 Macs
Premiere Pro and Media Encoder now support M1 Macs natively. (Audition gained native M1 support a month ago.) Thanks to optimizations for the Apple Neural Engine, part of the M1 chip architecture, Adobe Sensei features like Auto Reframe and Scene Edit Detection are noticeably accelerated.
New Titling and Caption Styling Tools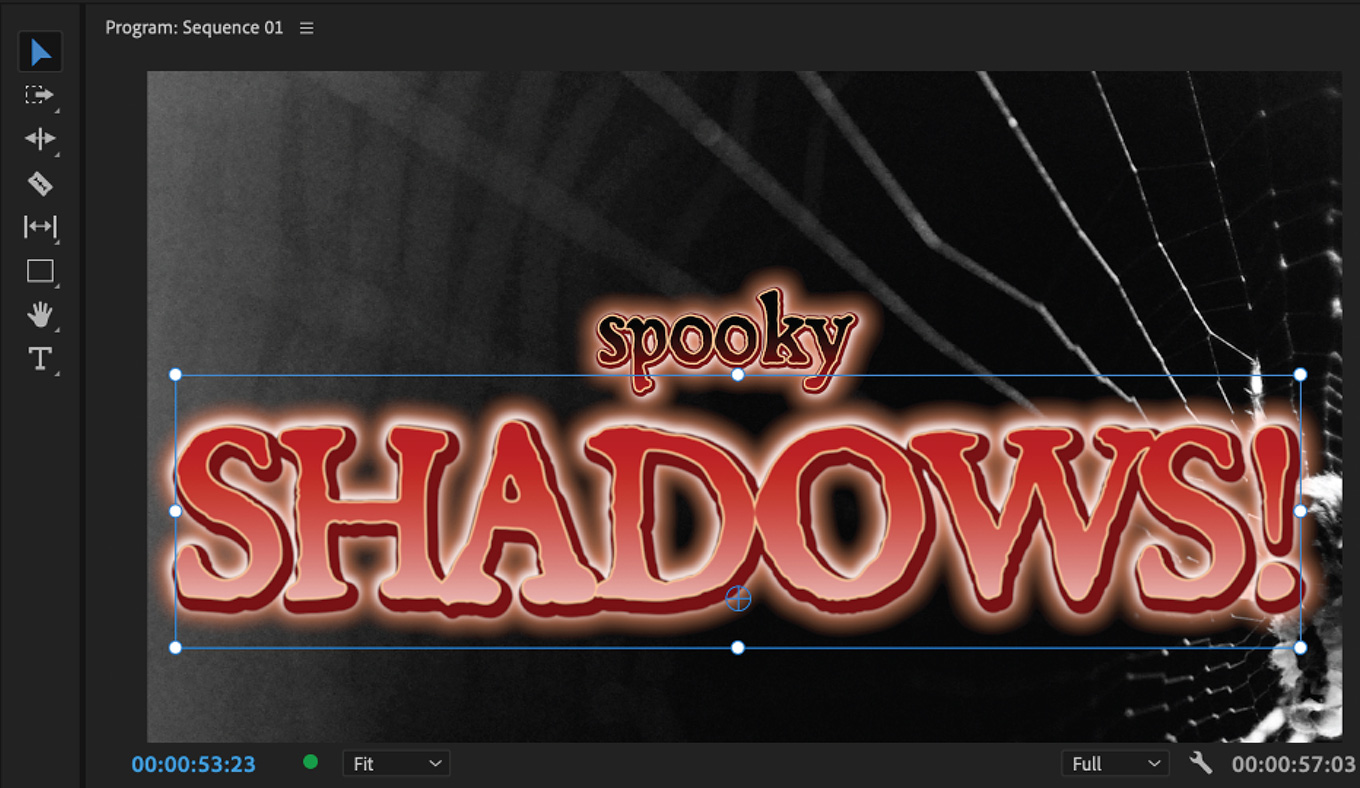 We can now add multiple shadows to text layers, change attributes of text backgrounds and support 28 different international alphabets.
Label Colors and Clip Names
Working on Productions? You can now customize label colors and clip names on the timeline with the option of having that change made to the source media label colors and clip names on the Project panel. All users can now map a keyboard shortcut for easy toggling.
Other changes include: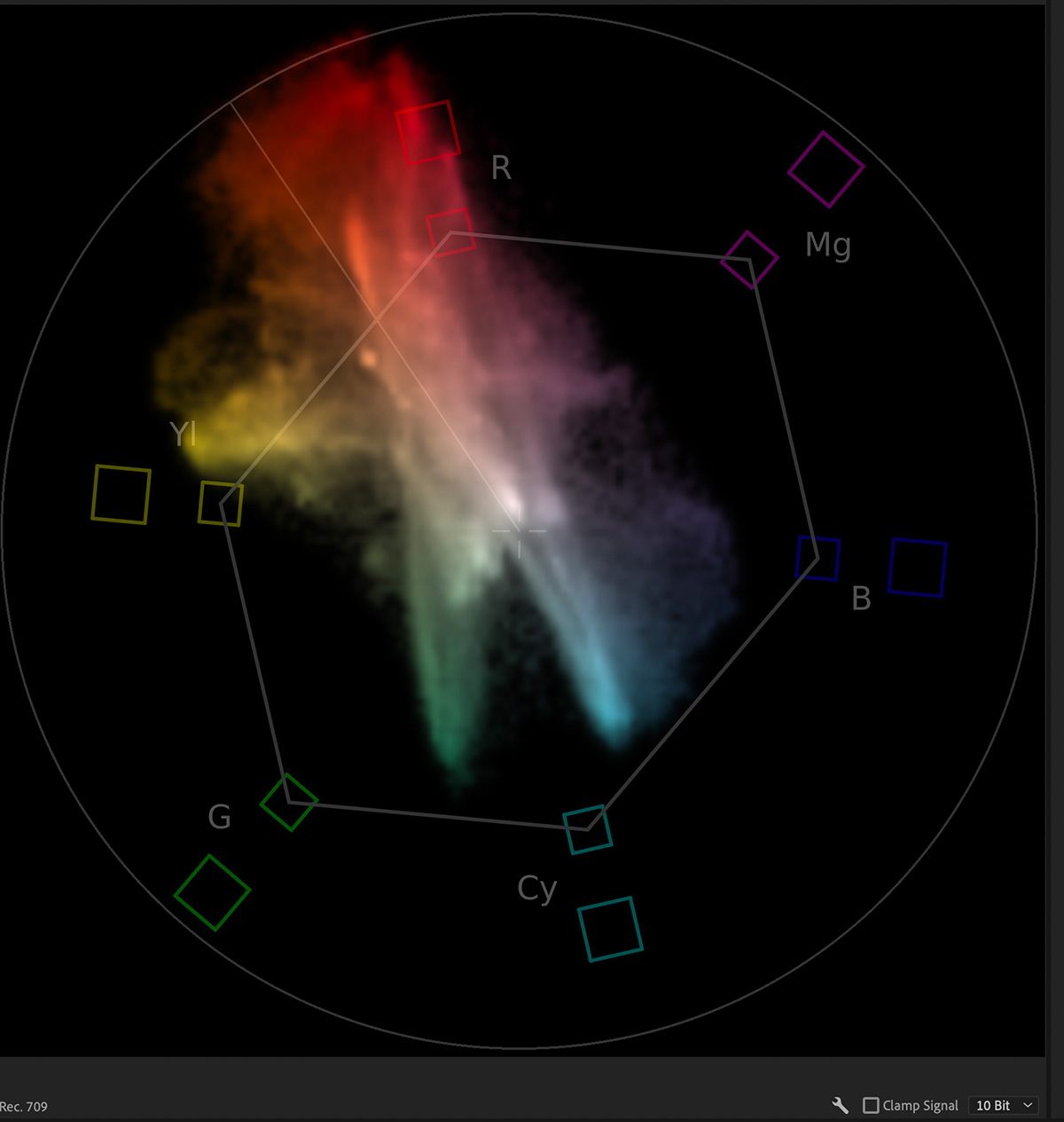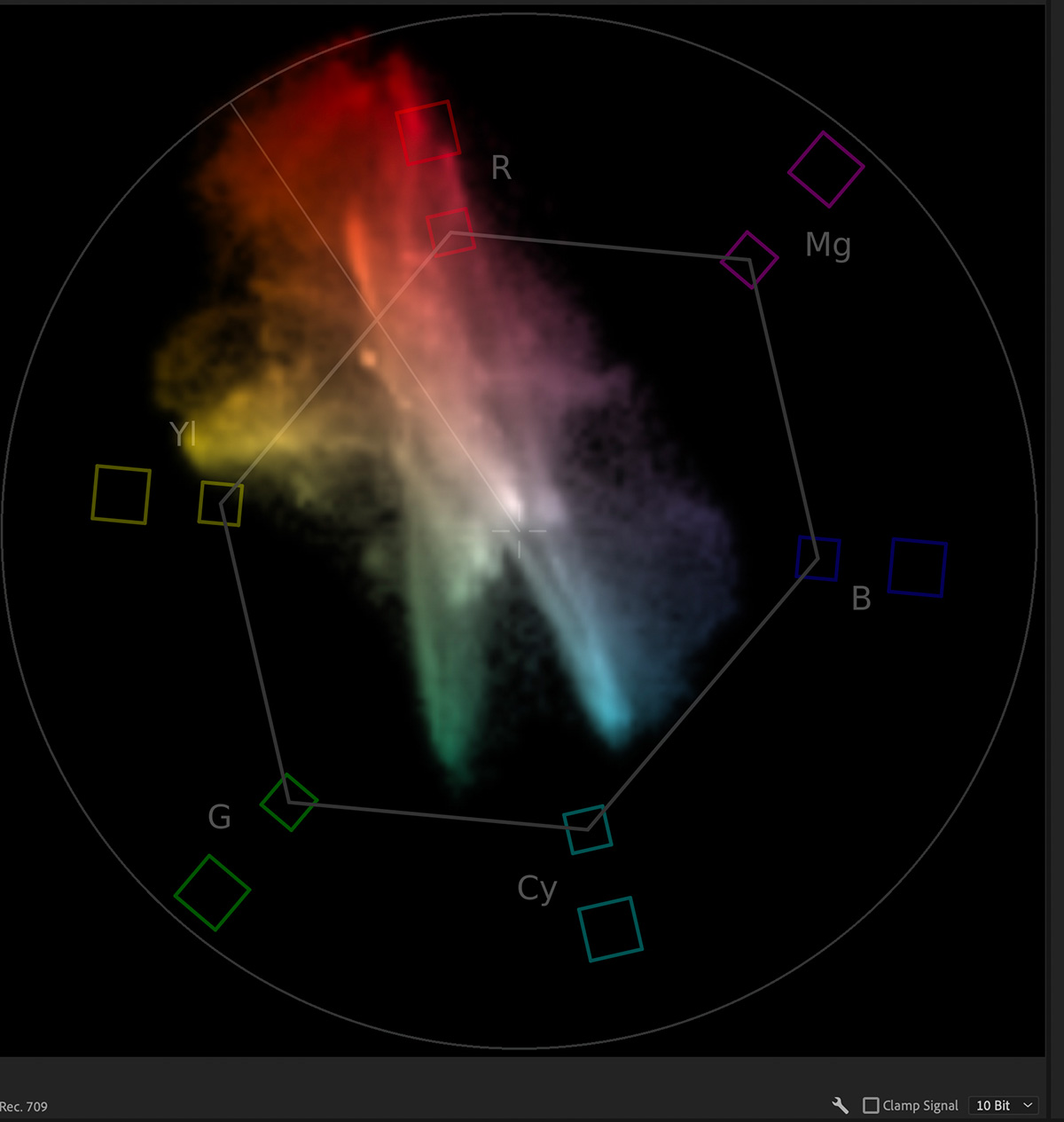 Tetrahedral LUT interpolation
Colorized Vectorscope in Premiere Pro (Beta)
Team projects load, save and relink faster
Scene edit detection is up to 2X faster
Premiere on Windows now supports automatic audio device switching
Premiere is now optimized for Metal, and discontinues CUDA and OpenCL graphics support
Here's a link to Adobe's blog learn more.
---
Bookmark the
permalink
.