New! Copy Projects & Libraries Faster in Final Cut Pro X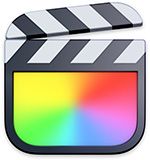 New with the 10.5 update to Apple Final Cut Pro X is the ability to copy libraries, events, even projects. Not only does this feature create copies, it also allows us to consolidate media into one location and create proxy-only versions of a project which are very useful for off-line editing or sharing between remote editors.
COPY LIBRARIES
In the Library sidebar, Control-click the name of the library you want to copy.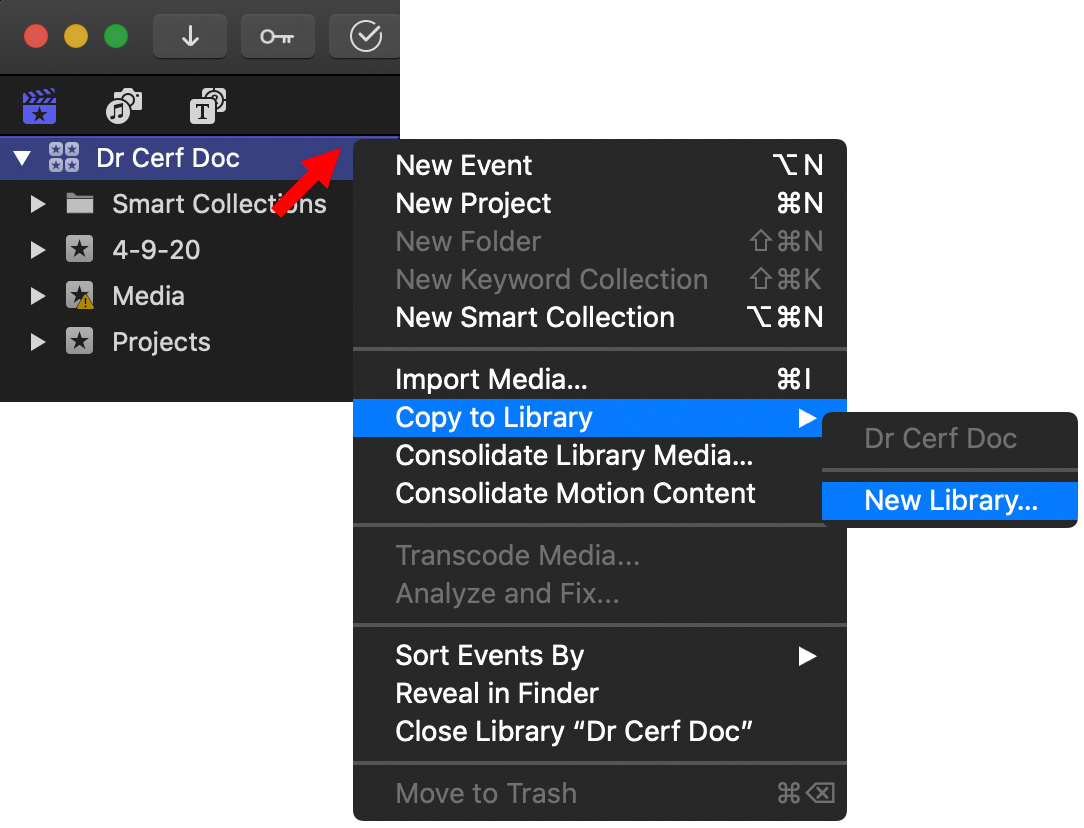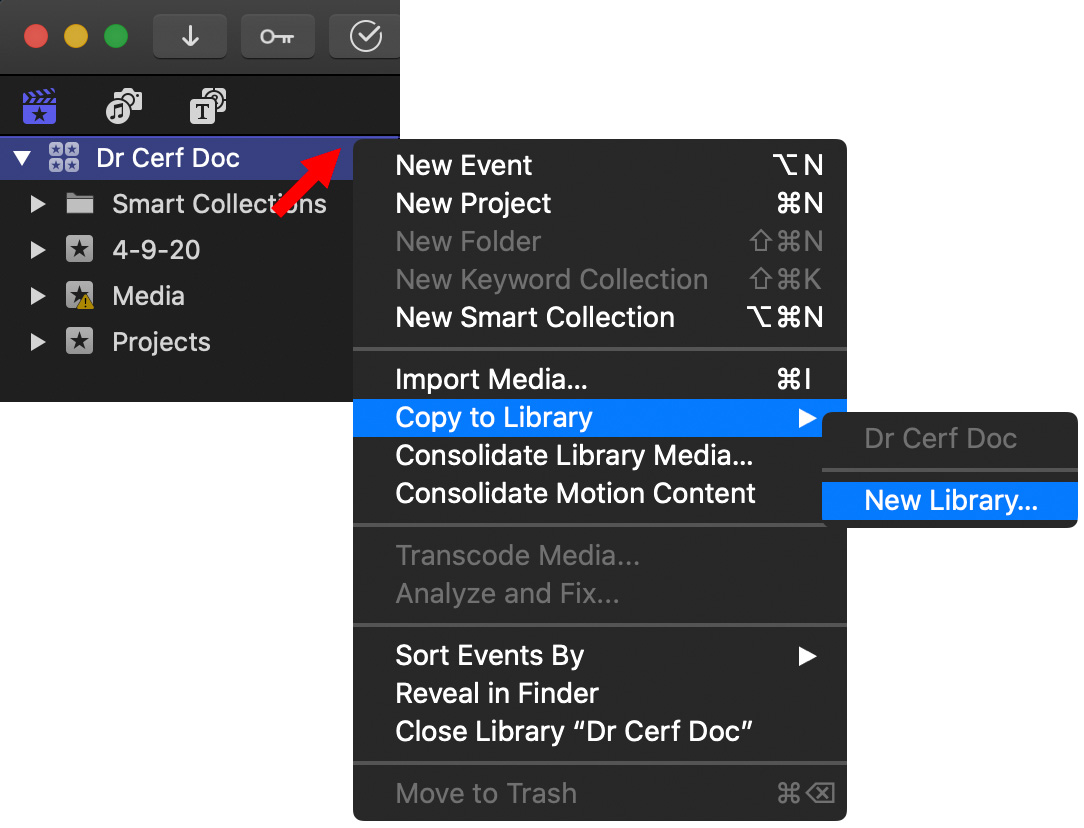 Choose Copy to Library > New Library.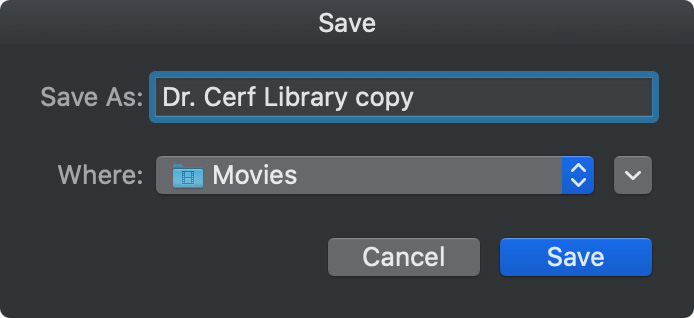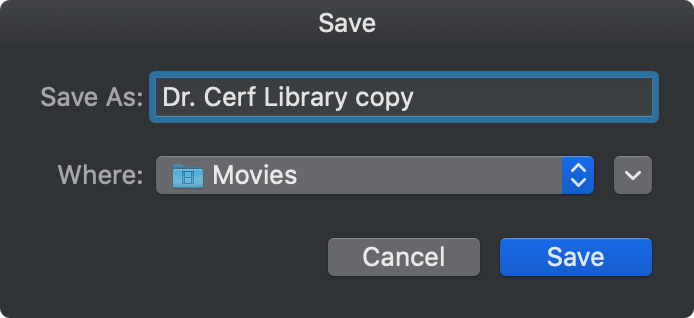 Pick a storage location and click Save.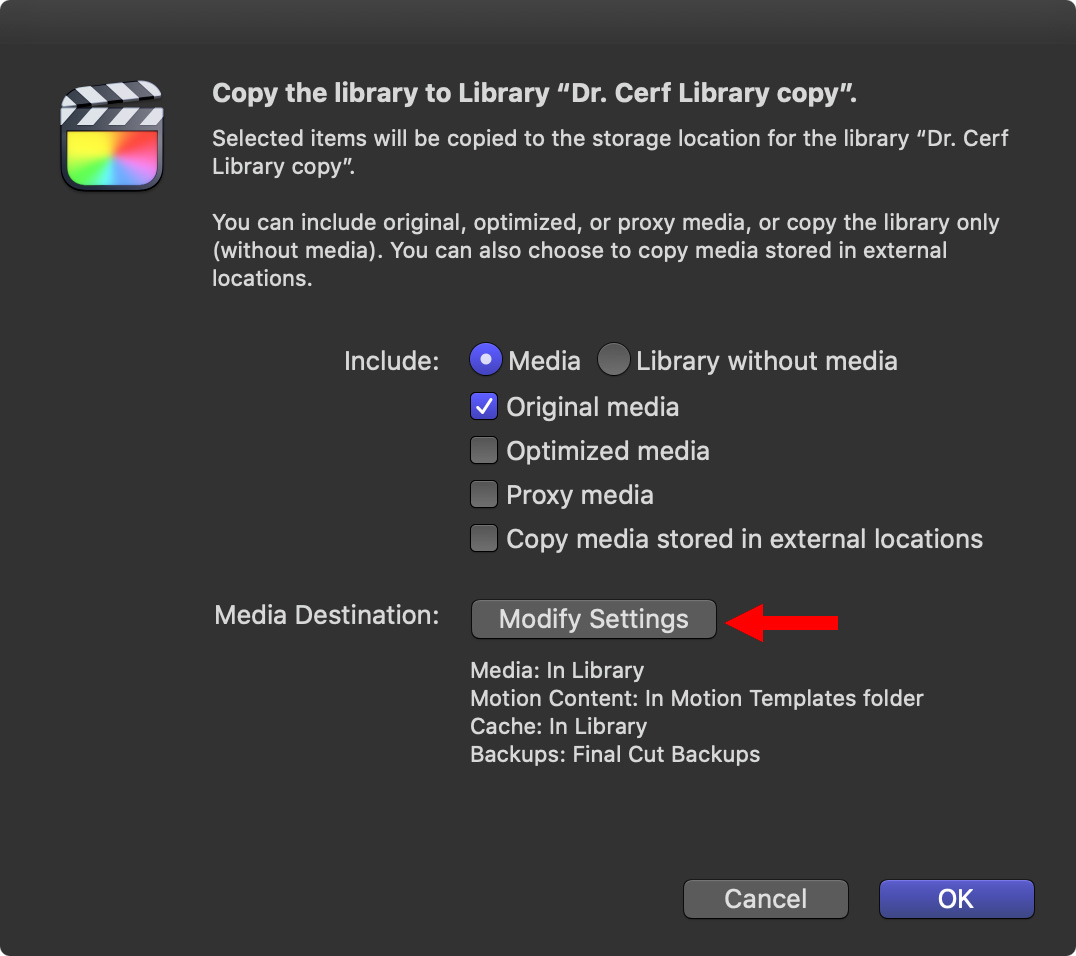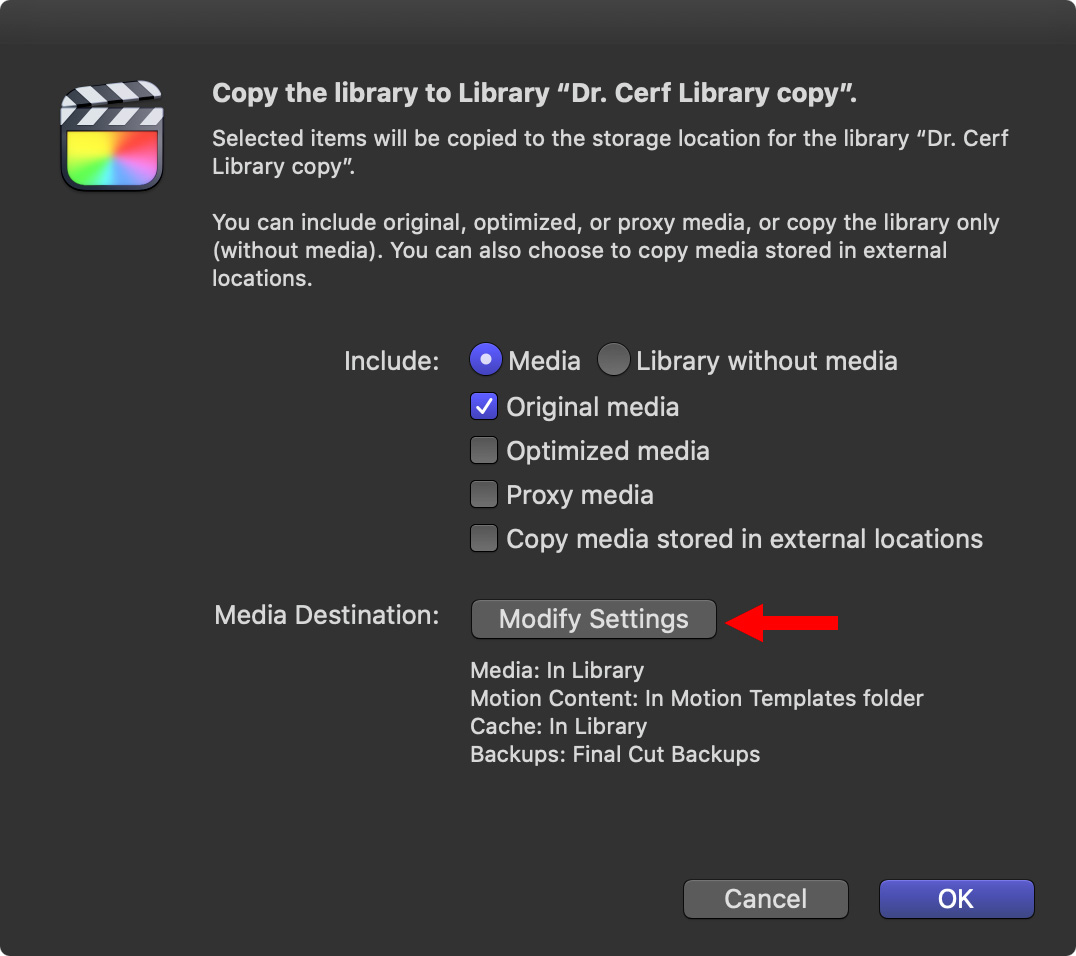 This screen then appears so you can configure what you want to save. To change storage locations for media, custom Motion templates, caches and backups, click Media Destination.
NOTE: When creating a library copy, I recommend not worrying about caches or backups – the new library will create these automatically.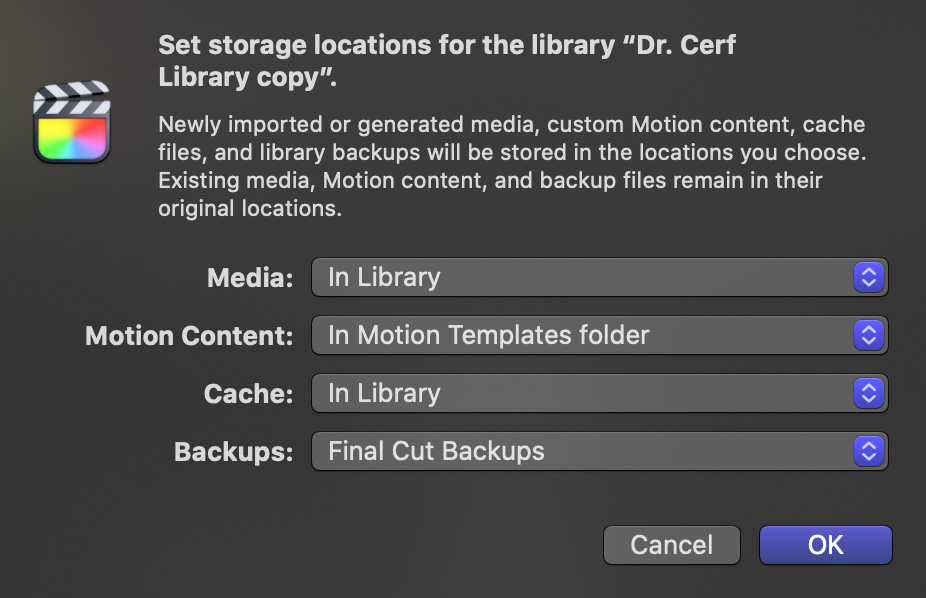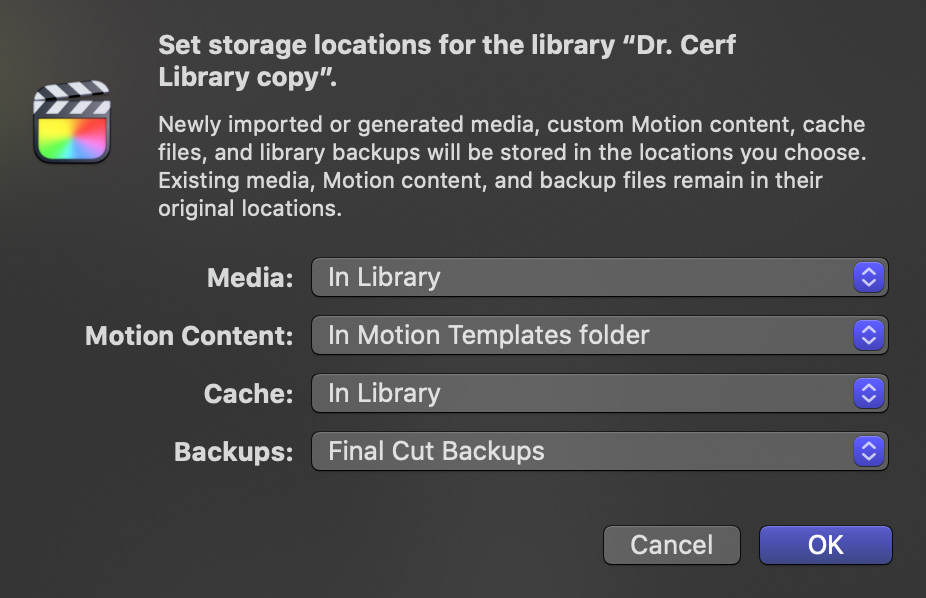 If you want to store media or custom motion templates in a different location, pick it here. Click OK and Final Cut creates a copy of your library, then opens it in the Library sidebar ready for your use.
COPY PROXY VERSIONS OF PROJECTS
The real strength of this process, though, is in copying projects (and events). This new feature means that we can create, say, proxy-only projects for off-line editing or to quickly share between editors.
NOTE: The fastest way to share a project is to duplicate the media, either proxy or original, for each remote editor, then simply shuttle the project file back and forth. Here's an article that explains this process. Here's an explanation.
To create a proxy-only copy of a project:
Select the project in the Browser.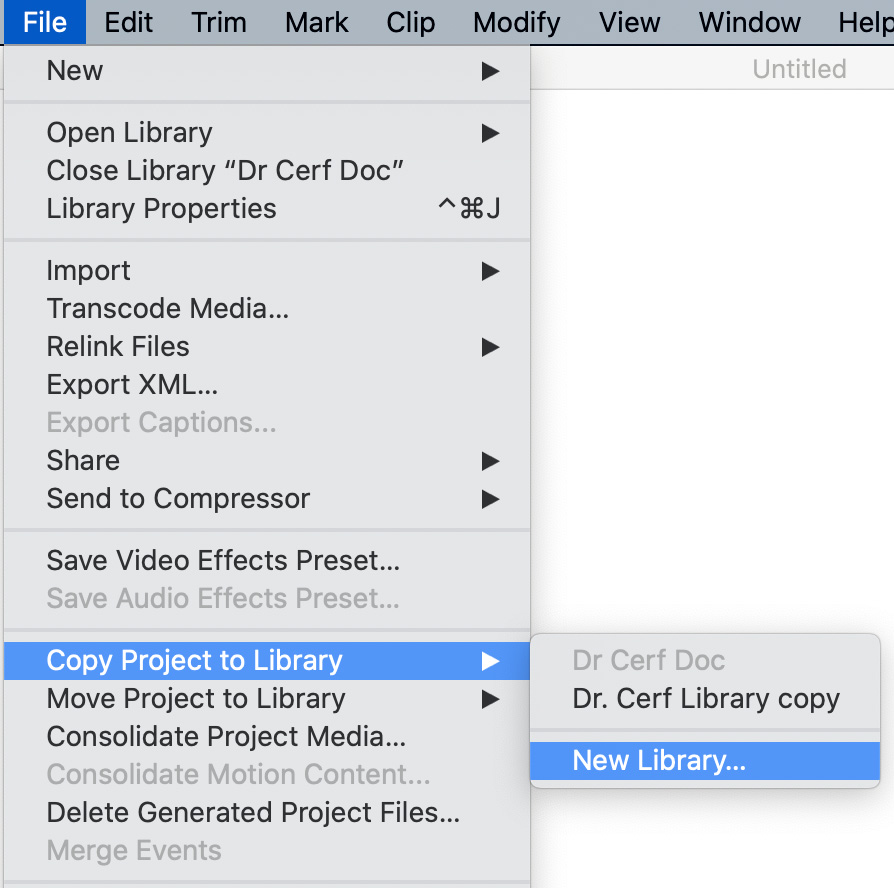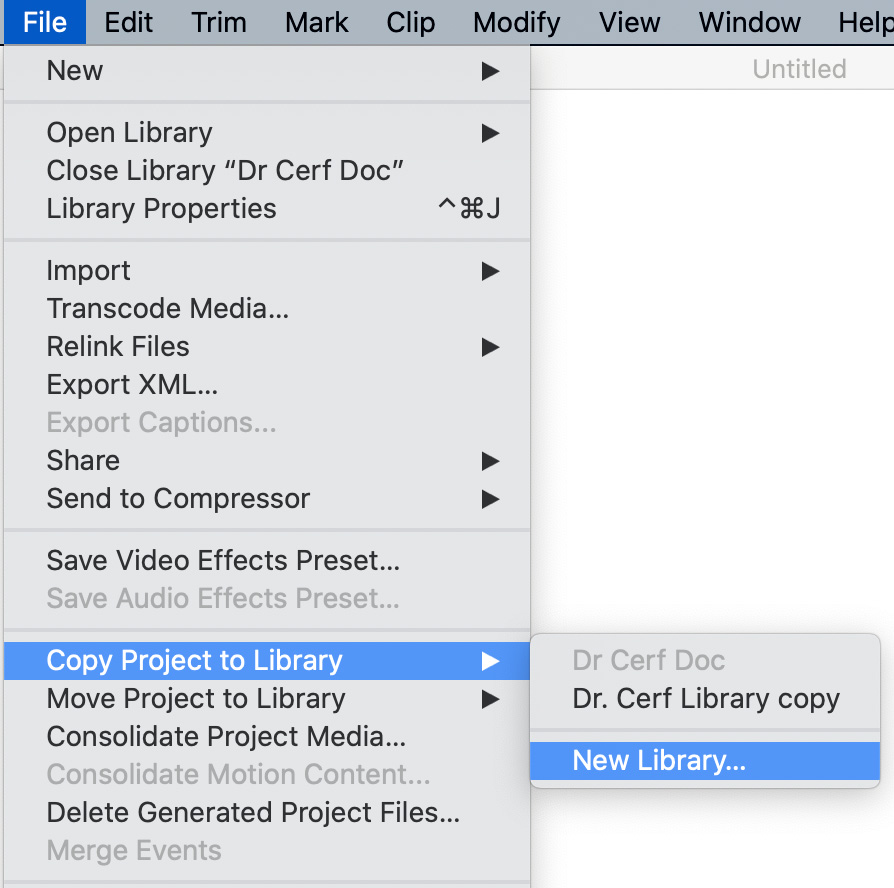 Choose File > Copy Project to Library > New Library, then choose a name and storage location, just as we did before.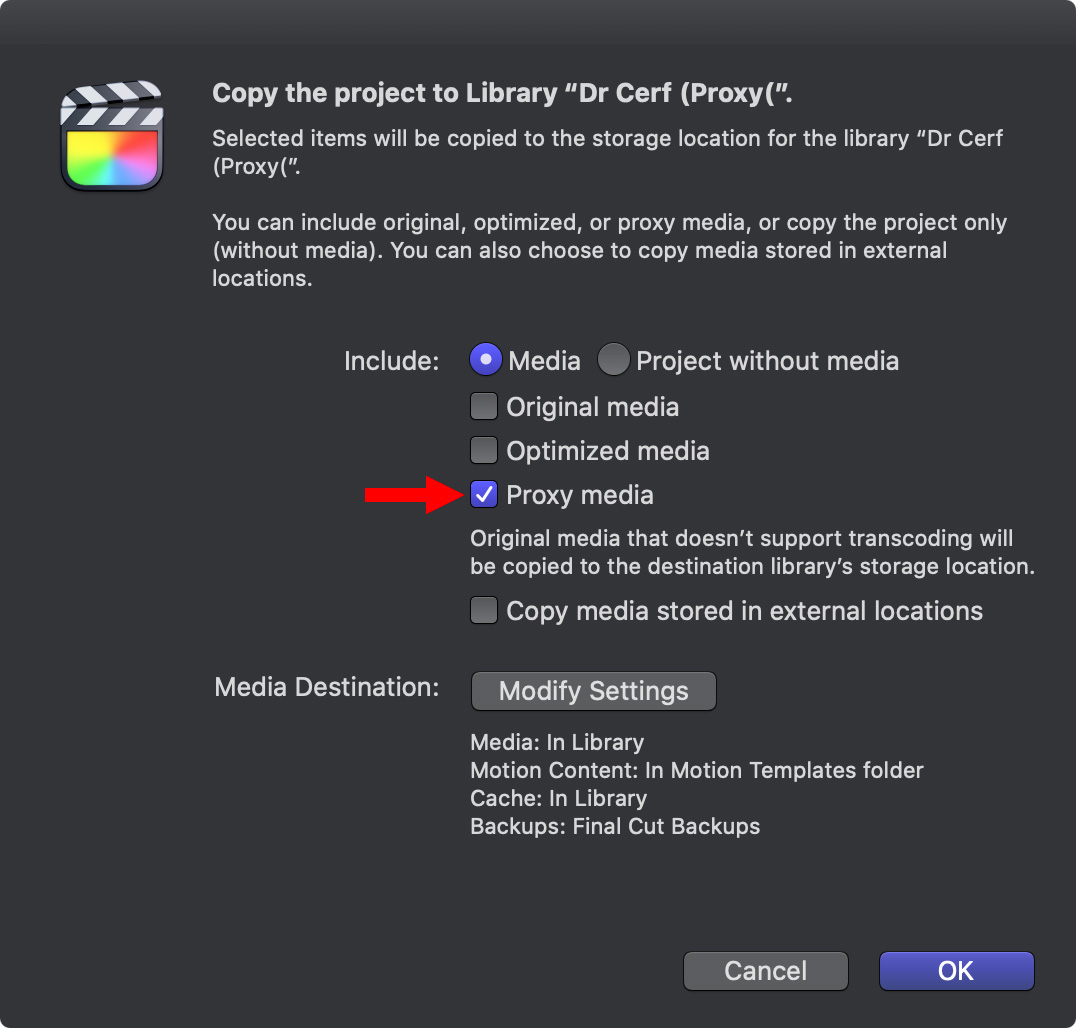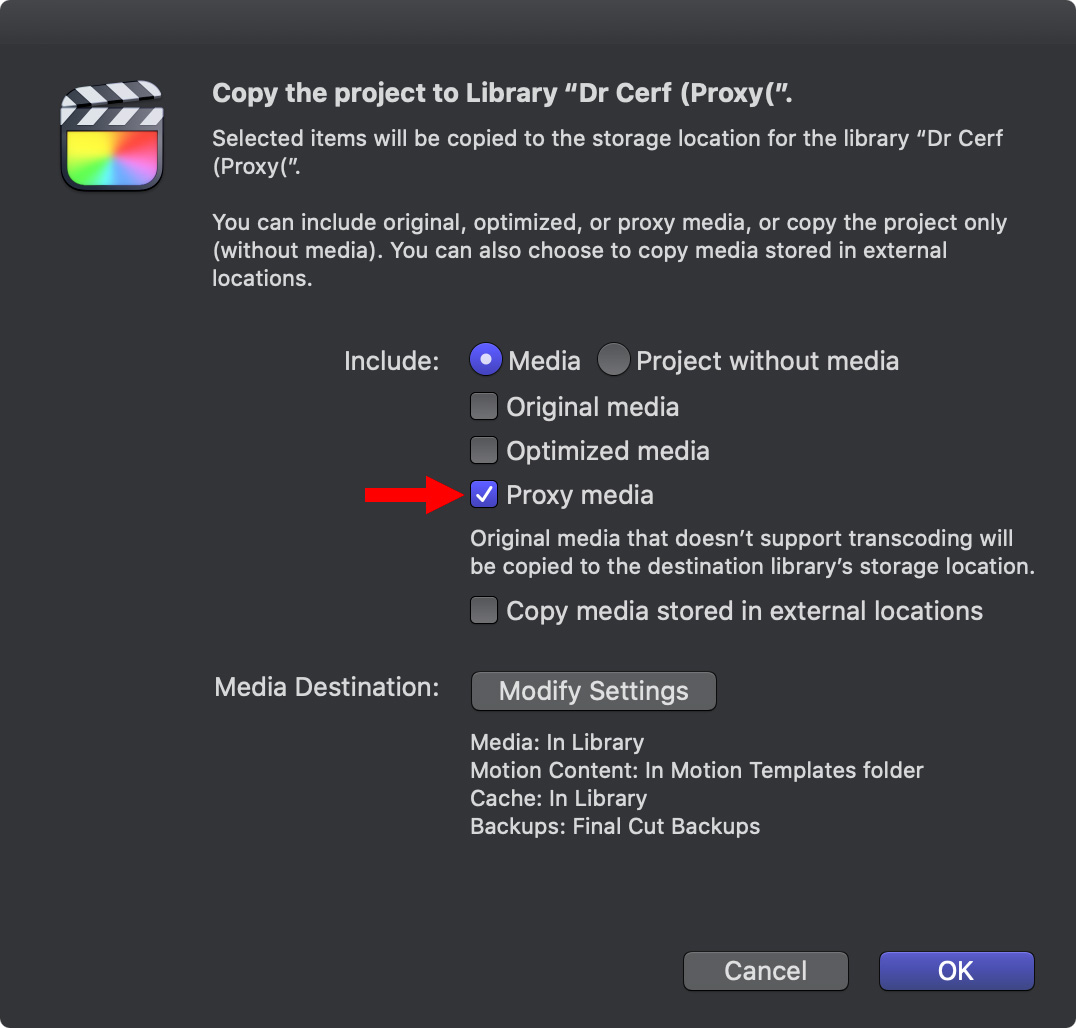 In the window that follows, select Proxy media, and, if needed, change the storage location using Media Destination; again, this is the window we saw earlier.


If proxy media was not created, this window appears. Click Transcode to create proxy files.
NOTE: Not all files support proxies. Audio files, media with alpha channels and still images are copied in their original format.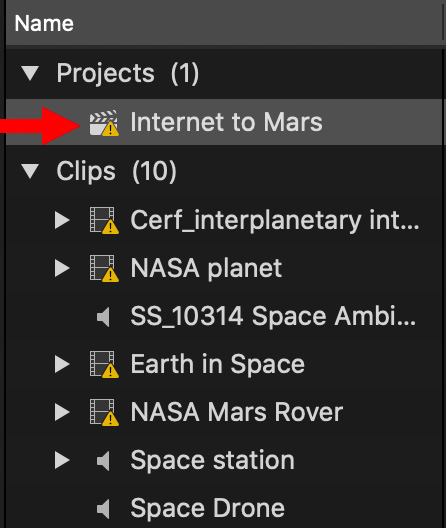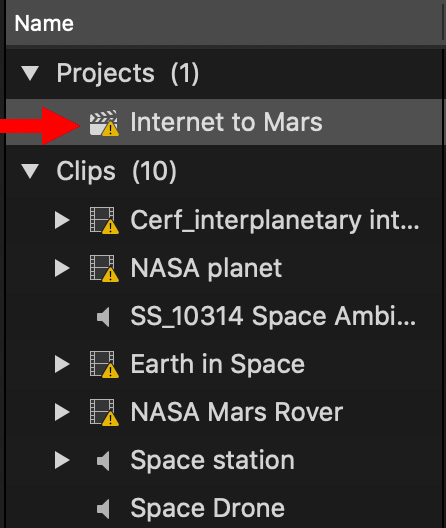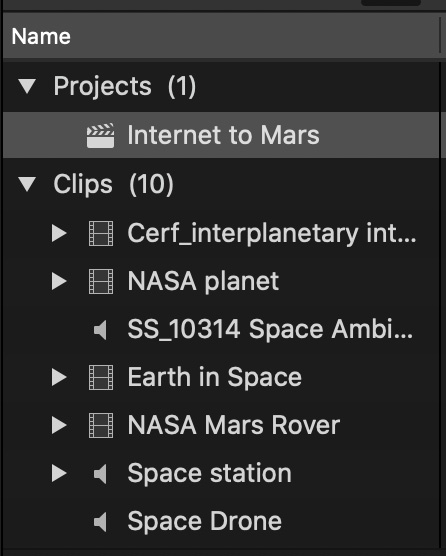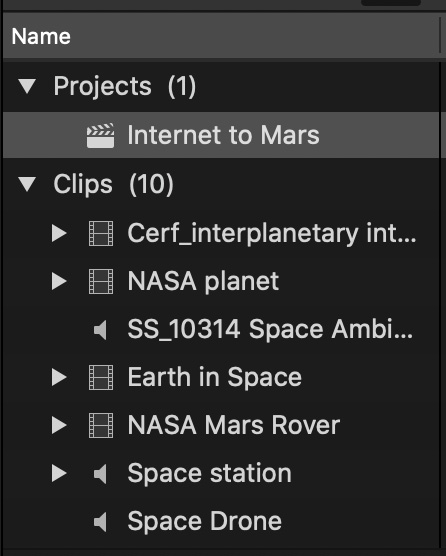 When the copy is created, clips that don't yet have proxies generated have a yellow alert (red arrow). The left image shows missing media, the right image shows media after proxy files are created AND proxies are selected in the View menu.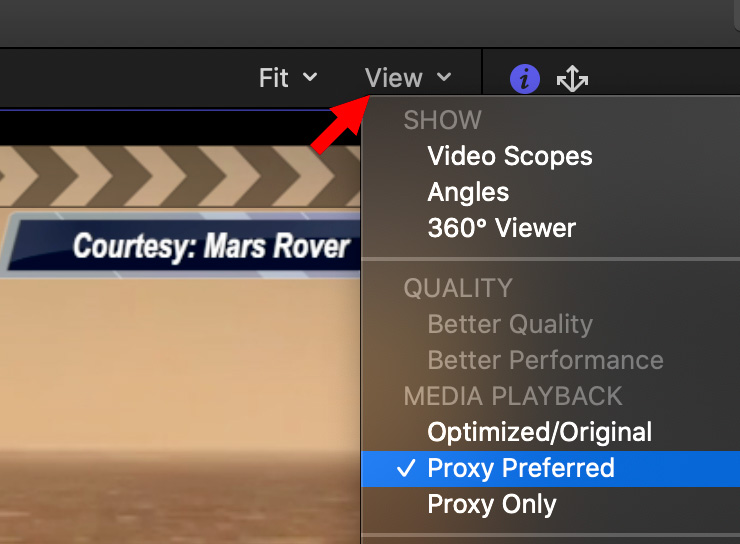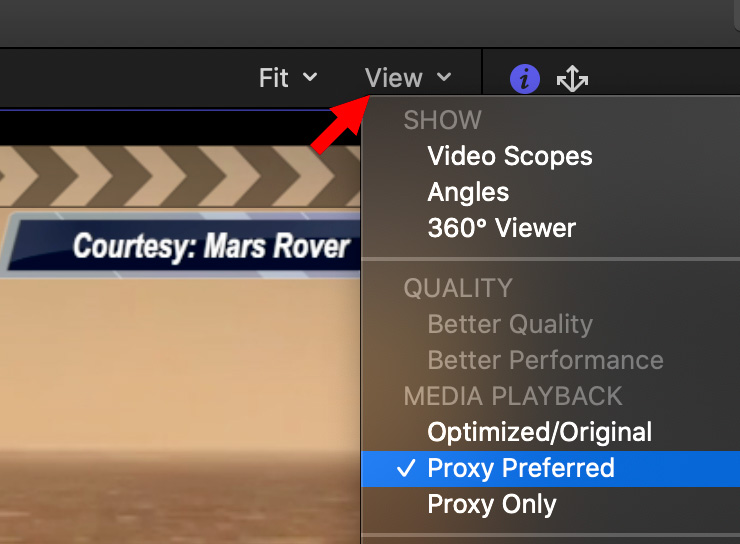 To view proxies, switch the View menu at the top right corner of the Viewer to Proxy Preferred.
NOTE: Proxy preferred displays proxies if they exist, source media if proxies don't exist. Proxy only displays proxies if they exist or a warning alert if proxies don't exist.
SUMMARY
As this process creates a stand-alone project, with all media and custom Motion templates stored in the Library by default, to send this file to another editor in a different location:
Quit Final Cut
Select the Library file in the Finder
Choose File > Compress (library name)
Send the Zip file to the other editor
EXTRA CREDIT
Here's an Apple KnowledgeBase page with more information on this feature.
---
Bookmark the
permalink
.