My Philosophy on Upgrades
[ First published in 2007, updated multiple times, the latest being Oct. 18, 2014. ]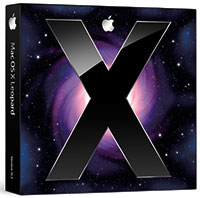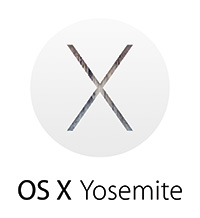 One of the joys of software is that upgrades allow it to grow and improve. One of the problems with software is that not all upgrades work as promised. So, let me take a few minutes to talk about upgrades, since I've gotten a lot of questions about this recently.
From this upgrade conundrum comes the question: "They've just upgraded [insert name of software version here]. Should I upgrade?" Or, much worse, "I just upgraded to [software version] and now nothing works. What should I do?"
Here's the basic question you need to ask yourself: "When was the last time someone demanded that you edit their project using the latest version of any software?"
Right. It's never happened. People ask and expect you to edit their projects – on budget and on deadline. They may not even know you are using a computer. Your clients don't care about the process, they care about the results.
So, ask yourself: "If my clients don't care when I upgrade, when should I upgrade?"
And the answer is: do not upgrade immediately after any software is released. Wait a while. Software does not live in a vacuum. There is more than just one program involved – especially when it comes to media editing. The operating system is involved as are hundreds of third-party plug-ins and hardware that all need to work together properly.
NOTE: There is an exception to this rule. I upgrade software that I don't care about more quickly than software essential to my business. If the software I don't care about breaks, no big deal. If the software I use to run my business breaks, I have big problems!
Because of how Apple develops OS X, developers don't have access to the final version of the code until it is released. Yes, there is lots of beta testing prior to release, but the software continues to evolve and Apple has been known to change things at the last minute to fix a bug or improve performance. For this reason, developers can't finish testing or certifying their products on the new OS until "the official version" has been released and they can test on it.
There are many examples over many years where things break when new operating systems or software is released. Today's software is enormously complex. In virtually every case, developers went to work immediately to fix problems and create updates.
However, there is ALWAYS a lag between release and when all the different elements in the ecosystem are running smoothly with the new version. Always.
If your goal is to run the latest version of any software as soon as it's released, then nothing I write here will make any difference. However, I suspect that the goal of most of us is to edit and deliver projects on time with a minimum of stress. Deadlines are more important than software versions.
LARRY'S FOUR RULES OF UPGRADING
This article gives me a chance to restate some general cautions regarding updating:
NEVER!!! upgrade in the middle of a project. Please.
If your system is working, don't upgrade immediately when new software is released.
Upgrading the operating system does not provide any new features inside Final Cut or Premiere.
Just because a new version is released does not mean your current version is doing anything less than it did before.
Whenever a new software version comes out, you MUST ask yourself: "Which is more important, keeping my system running smoothly or the features in this new upgrade?"
If your system is dead or not working properly, you should consider upgrading to fix the problem. If you system is working smoothly, however, adopt a more cautious attitude.
LARRY'S UPDATE PHILOSOPHY
The update process has changed a lot over the years. Gone are clean installs, along with rigorous installation steps to prevent problems. The App Store, sandboxing and better installers have reduced the need for such careful steps.
On systems on which I can afford to have problems, I upgrade immediately. This allows me to test, learn and write about what's good and bad in the latest software.
NOTE: In fact, I have a system specifically reserved for experimenting with software. This is the system I use to write articles on new or beta software.
On systems which I can not afford to go down, for example, my production editing systems, I use the following schedule:
Dot release upgrades to application software — wait a minimum of 15 days after release to make sure the release does no harm, unless this update fixes a bug I'm currently wrestling with. If there are bugs with that dot release, I don't upgrade, but wait till the next release and repeat this waiting process.
Releases of major updates to application software — wait a minimum of 30 days to make sure all 3rd-party software and hardware is compatible with the new version.
Major releases of the operating system software – wait 30-60 days after release to make sure all 3rd-party software and hardware is compatible with the new version. Never, ever, upgrade to a dot zero operating system release.
While waiting, I read Apple's support website, key forums and comments from readers who are experiencing problems before making the decision to update.
SUMMARY
When was the last time a client came to you waving a checkbook and demanding that you edit their project using the latest version of anything? If they aren't in a tearing hurry, perhaps you shouldn't be either.
---
Bookmark the
permalink
.