Move Multiple Titles and Transitions at Once In Apple Final Cut Pro X [video]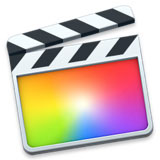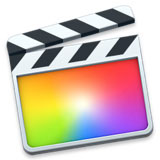 [This is an excerpt from a recent on-line video webinar: "Ask Larry Anything" which is available exclusively to members of our Video Training Library.]
SESSION DESCRIPTION
This video is from our periodic series called: "Ask Larry Anything." This is a free-form conversation between Larry and viewers about, well, anything they want to talk about.
NOTE: This session is available exclusively to subscribers of our Video Training Library. Learn more here.
Join host, Larry Jordan, as he answers viewers questions covering wide variety of subjects, including:
Upgrading and configuring your computer system
Production techniques, including creating proxies
Editing tricks in Apple Final Cut Pro X
Audio in Adobe Audition
Audio in Apple Final Cut Pro X
Creating effects in Apple Final Cut Pro X
New graphic effects in Adobe Premiere Pro CC
Questions from the live audience
Create a two-color key
In this short video, Larry shows how to select and move multiple titles and transitions at the same time in Apple Final Cut Pro X.
---
How to Move Multiple Titles at Once in Apple Final Cut Pro X
TRT: 3:38 — MPEG-4 HD movie
---
Our website offers lots more video training in our store.
---
Bookmark the
permalink
.