Motion: The Motion Simulators [Video]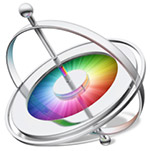 [This is an excerpt from a recent online training: Make Things Move In Motion 5, which you can download from our store. You can also access all our Motion training when you become a Video Training Library subscriber.]
One of the best-kept secrets in Motion 5 is its motion simulators. These are effects which simulate gravity, or orbital behavior. You can even use the Repel simulator to make it look like dust is blowing away from an object.
In this short video tutorial, Larry Jordan, explains what simulators are, shows how they work, then illustrates six of them so you can see them in action. Simulators can create some amazing effects quickly and easily – provided you know how they work.
---
Exploring the Motion Simulators in Motion 5
TRT: 8:45 — MPEG-4 HD movie
NOTE: This video may not play inside FireFox, if so, please use a different browser.
Visit our website to see Final Cut Pro Training & more!
---
Bookmark the
permalink
.