Motion 5.2: 3D Text Surfaces and Lighting [Video]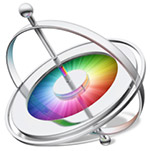 [This is an excerpt from a recent on-line video training: "New Features in Motion 5.2," which you can download from our store. You can also access all our training when you become a member of our Video Training Library.]
Along with upgrades to Apple Final Cut Pro X and Compressor, Apple also updated Motion to version 5.2. The new features included support for creating and animating 3D text, new generators and performance enhancements.
In this short video tutorial, Larry Jordan shows how to add surface textures and lighting to 3D text.
---
Add Surface Textures and Lighting to 3D Text
TRT: 5:14 — MPEG-4 HD movie
Our website offers lots more video training in our store.
---
Bookmark the
permalink
.