Mix Dialog & Room Tone Faster in Adobe Premiere Pro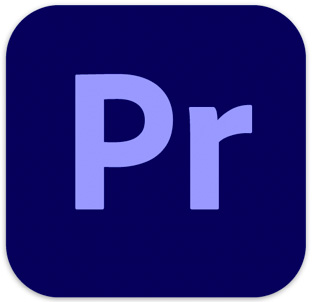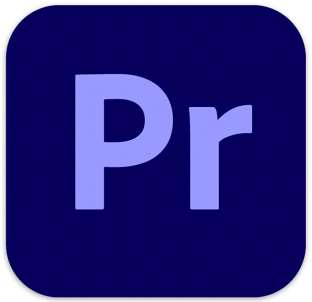 When it comes time to mix your video project in Premiere Pro, one of the more tedious – but necessary – tasks is cutting dialog to remove unwanted sounds, then filling the gaps with room tone.
Room tone is the sound a room makes when no one is talking. Air conditioning, outside traffic, people talking outside the room – all contribute to the background sound that is present in all locations and is recorded along with your dialog.
NOTE: Room tone is also called "ambience."
The challenge, when we edit, is to maintain a consistent sound of the room even when editing dialog creates gaps in the background sound.
A typical way to solve this, during production, is to record 30-60 seconds of room tone after a scene is recorded, but before any equipment is struck or the crew leaves the room. Then, in editing, we place that room tone to fill any gaps.
The problem is that editing all those short snippets takes time. Here's a faster way to accomplish this task.
NOTE: While we could put room tone under everything and call it a day, the problem with this approach is that room tone would be louder during dialog and softer in the gaps. Why? Because audio levels are additive. The dialog also has room tone under it which would make the sound of the room louder during dialog. And that would sound weird.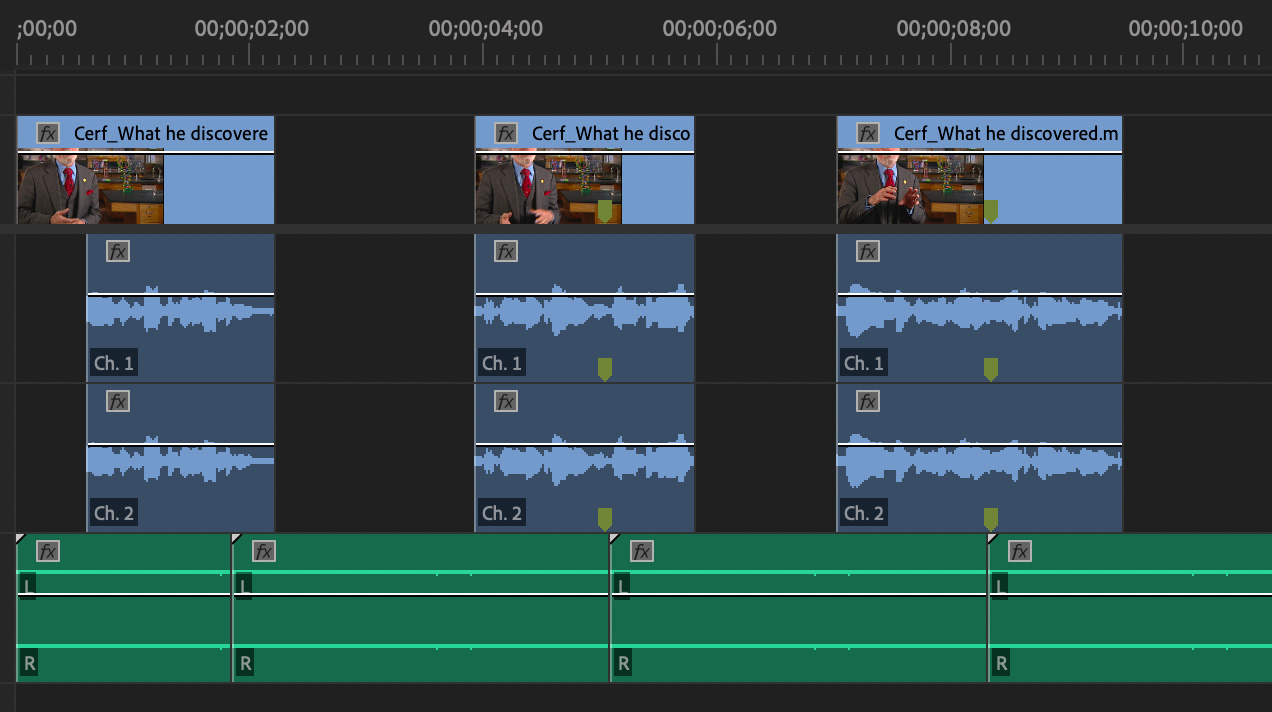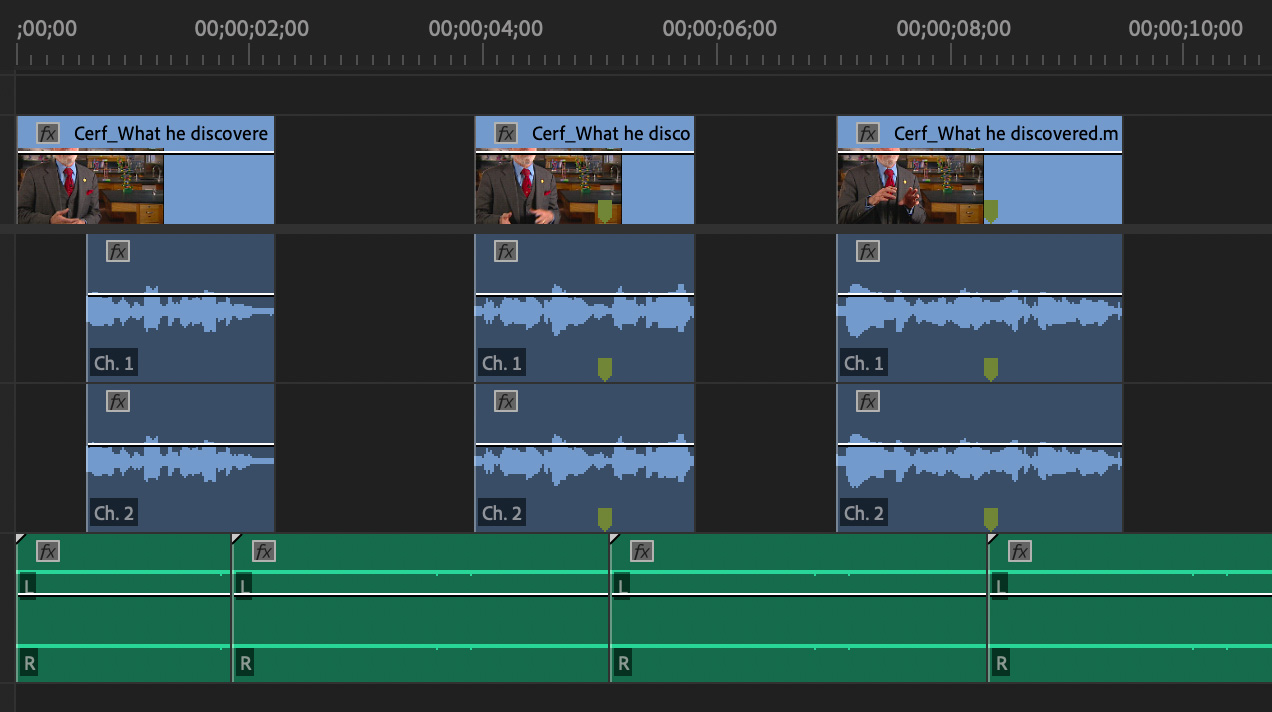 Here's a short scene with dialog (blue) and room tone (green) in the Premiere timeline.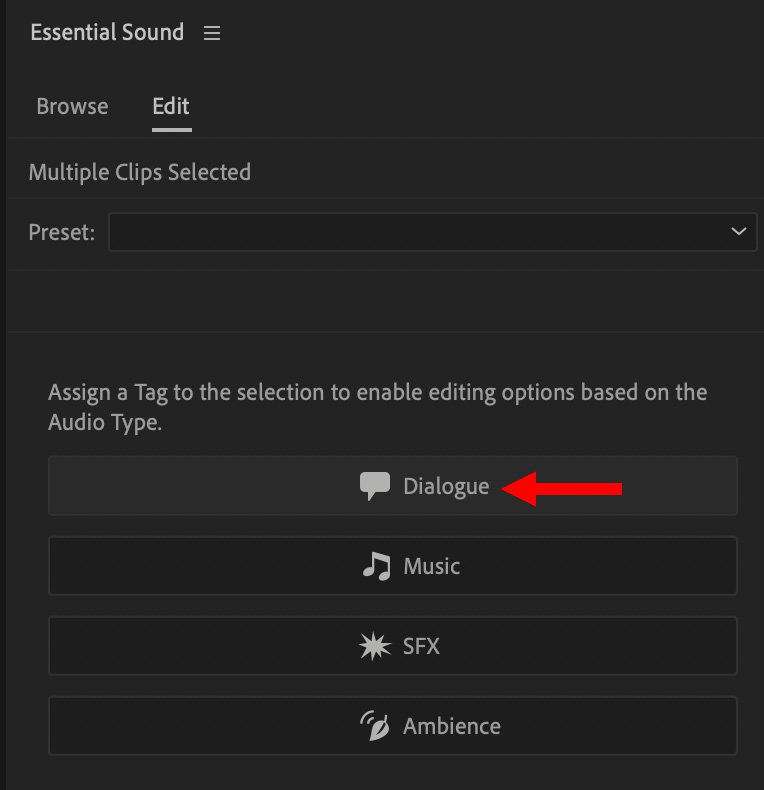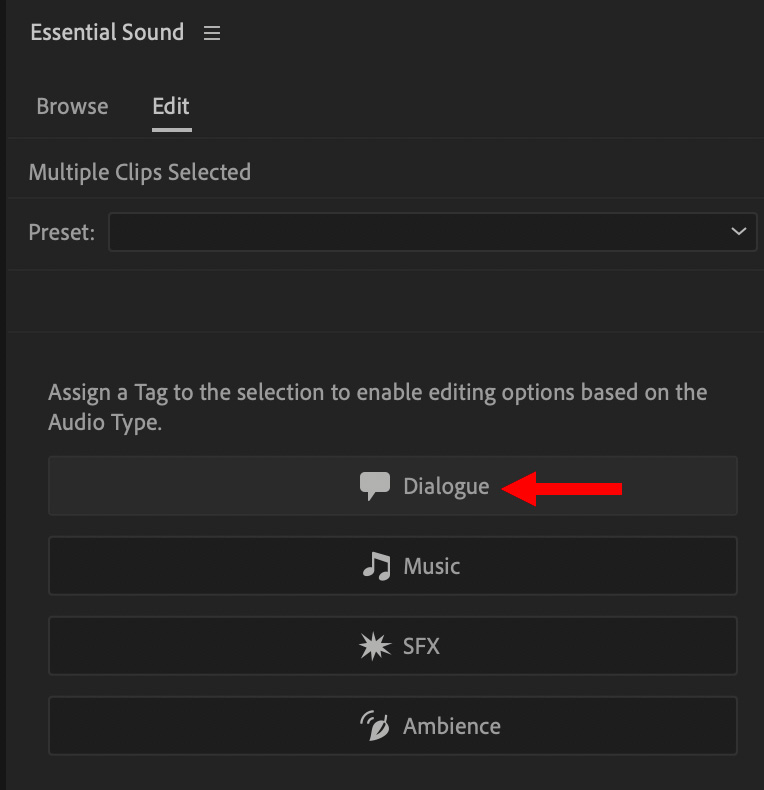 Switch to the Audio workspace
Select all the dialog clips in your project
Then, in the Essential Sound panel on the right, click the Dialogue button. This assigns a special "tag" to the selected clips.
NOTE: For this technique, you can ignore all the settings inside the Dialogue option.
Select all the room tone clips in the timeline.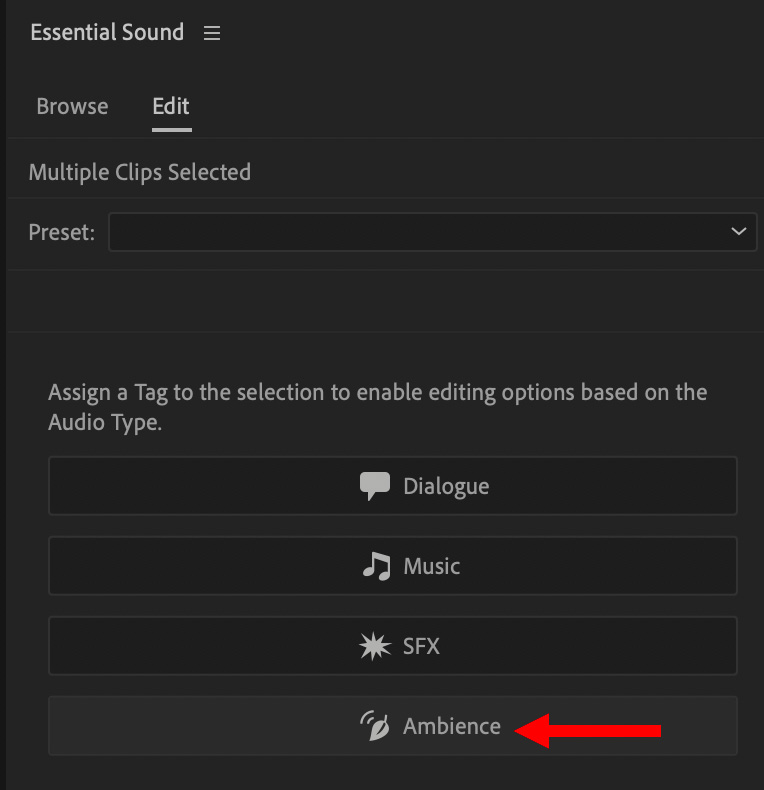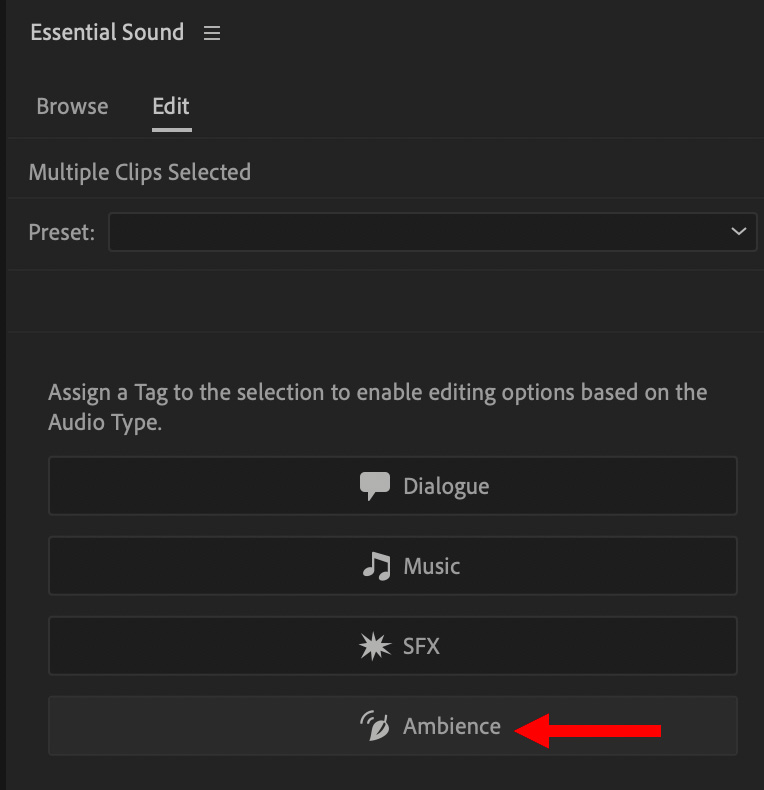 Click the Ambience button to assign that tag to those clips.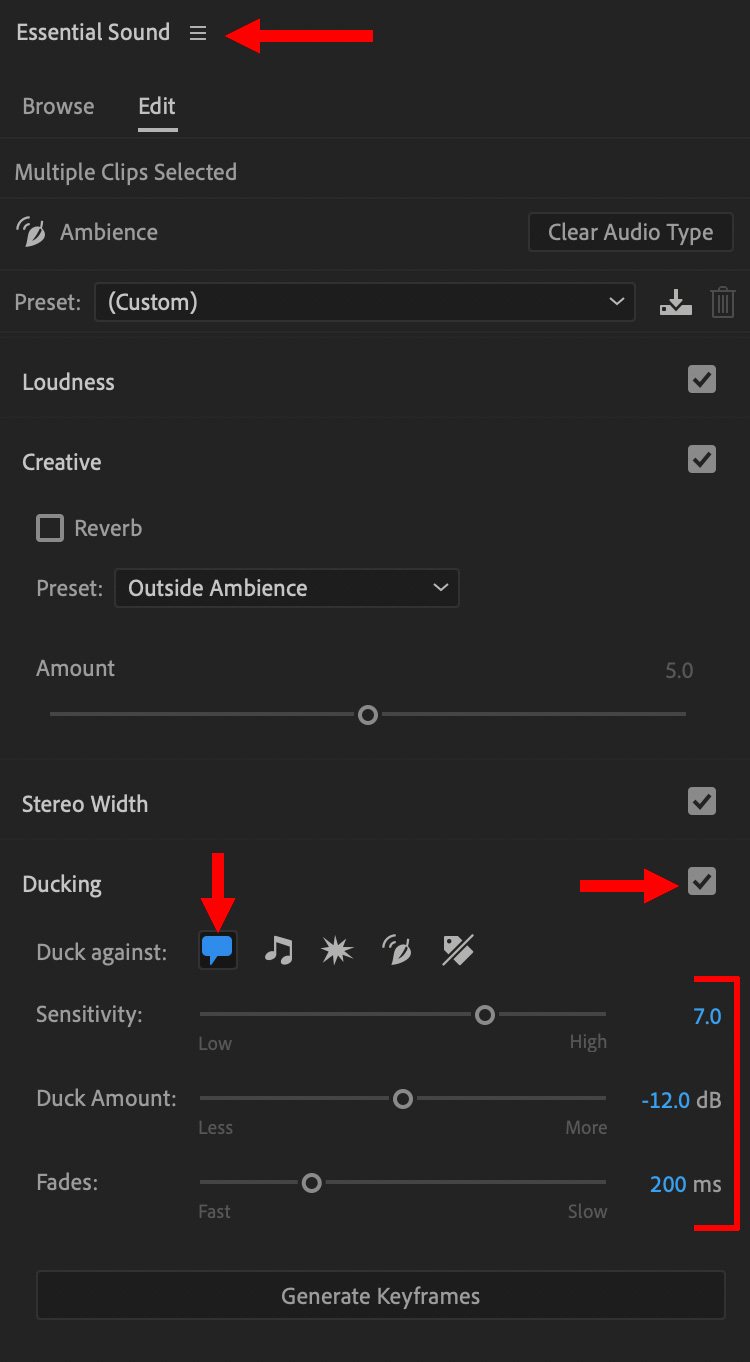 In the Essential Sound panel, scroll to Ducking. Check the box to enable this feature.
Make sure the "Dialogue" bubble is selected (click the icon under the left red arrow so it turns blue).
Click the Generate Keyframes button at the bottom.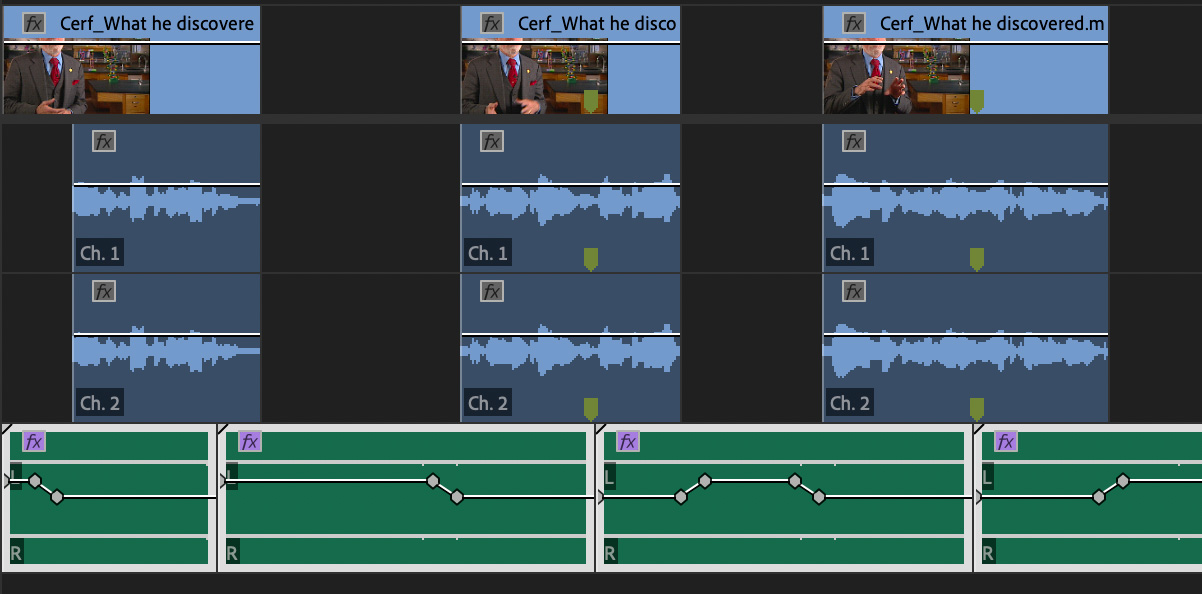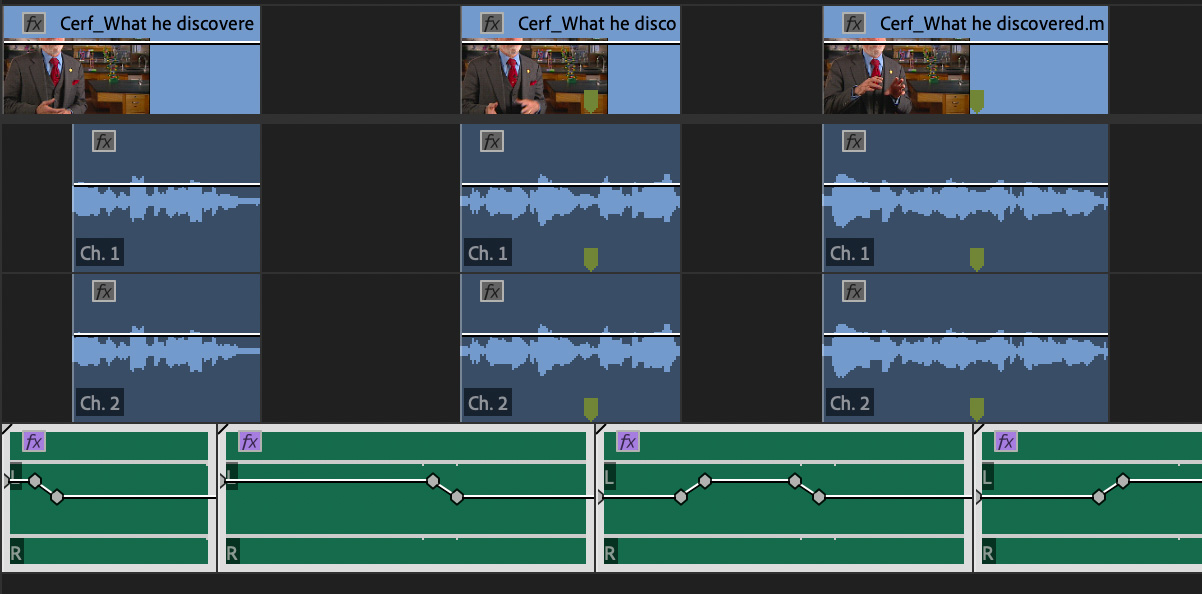 Instantly, cross-fades appear so that the room tone fills the gaps in the dialog.
If needed, here are few tweaks you can make to improve the results (see the screen shot above):
Adjust Sensitivity so room tone only appears in the gaps.
Adjust the Duck Amount so that the levels of the blended room tone sound the same. This will probably be between -12 and -18 dB.
Shorten the Fades to 200 – 400 ms. This makes the transition between the dialog and ambiance room tones occur before the dialog sound drops out.
Whenever you tweak a setting, be SURE to re-click Generate Keyframes to apply your changes.
Done.
Once you understand the workflow, this process is blindingly quick – even for long projects.
---
Bookmark the
permalink
.