Media Management in Adobe Premiere Pro CC [video]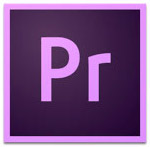 [This is an excerpt from a recent on-line video webinar: "Media Management for Video Editing" which is available as a download in our store, or as part of our Video Training Library.]
SESSION DESCRIPTION
Nothing causes quite the confusion in video editing as media management. Before we can even begin editing, we need to figure out what to do with all the files that were generated on set. Whether you use Adobe Premiere Pro CC or Apple Final Cut Pro X, this week's session is designed to get you headed in the right direction.
Join host, Larry Jordan, as he starts at the beginning and explains what you need to know to pick the right storage for your project, organize your files and keep editing smoothly. This session covers:
Key definitions, codecs, and workflow
Media management concepts
How storage bandwidth affects editing
Practical examples using Adobe Premiere Pro CC
Practical examples using Apple Final Cut Pro X
This session explains problems you may be having now and prevents problems as you experiment with new video formats in the future. This is especially recommended for all new editors.
In this short video excerpt, you'll discover a variety of media management techniques for Adobe Premiere Pro CC.
---
Media Management in Adobe Premiere Pro CC
TRT: 11:44 — MPEG-4 HD movie
---
Our website offers lots more video training in our store.
---
Bookmark the
permalink
.