Media Doesn't Last Forever – Update Your Archives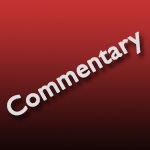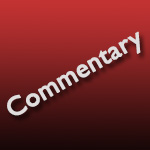 EXECUTIVE SUMMARY
This is really important, so let me get right to the point: Digital media archives must be managed.
Apple is completing the transition from 32-bit to 64-bit hardware and software that it began 15 years ago. This means that at some point in the near future, older 32-bit applications and media files won't open on current systems. To prevent losing access to our history, we need to convert older legacy media files into a current 64-bit codecs.
Most legacy files are SD (standard-definition), so, when converting files shot with a camera, ProRes 422 is an excellent archive choice. If you are converting files created on a computer, either with or without an alpha channel, ProRes 4444 is the codec I recommend.
NOTE: One of the benefits of ProRes is that it is resolution-agnostic. It easily supports any original source resolution of our media files.
A key reason I recommend ProRes 422 for camera media is that standard-definition video was shot in a 4:2:2 color space or smaller. Digital Betacam shot 4:2:2, Betacam SP and DV shot, essentially, 4:1:1, while DVDs were 4:2:0.
Because older 32-bit applications and older codecs will not be supported forever, it is essential to convert older files into newer codecs in order to retain access to our historical media. It is always better to proactively convert older files than discover, after you've already upgraded, that the files no longer open.
Before you upgrade your editing system to a new version of the macOS, such as Mojave, take time to make sure that your legacy files and applications will still run properly. Waiting a few weeks before upgrading to allow yourself time to research any potential problems will be time well-spent.
NOTE: Another option is to create a dual-boot system disk. This allows you to run both an older version of the macOS alongside the current version. Here's an article that explains how to do this.
WHY IS 64-BIT BETTER?
In a word: performance.
64-bit systems can access vastly larger amounts of memory. The 64-bit Intel architecture is significantly faster than 32-bit. It supports better system security. And, when it comes to media files, 64-bit system support is necessary for larger media frame sizes and larger project frame sizes, such as 4K and beyond.
THE BACK STORY
Apple began converting from 32-bit to 64-bit hardware in 2003. By 2008, both Apple hardware and operating systems fully-supported 64-bit applications, while at the same time, also running older, 32-bit applications. For the next ten years, both 32-bit and 64-bit applications ran happily together.
However, the legacy QuickTime stack (upon which both Final Cut Pro 7 and QuickTime Player 7 were built) was not designed for 64-bit operation. QuickTime Player 7 was replaced by QuickTime Player X in 2007 and, over time, Apple has added new features into QuickTime Player X (which is now called: QuickTime Player).
NOTE: Here's an article that showcases many of the newer features in QuickTime Player.
While many new features have been added to QuickTime Player, it still doesn't have the same functionality as the Pro version of QuickTime Player 7; which is why many of us still use the older version. However, very soon, after another macOS upgrade or two, that older version of QuickTime Player 7 will stop working.
NOTE: It is important to note the Final Cut Pro 7 stopped working with the release of macOS High Sierra (v.10.13). DVD Studio Pro stopped working with the release of Sierra (v. 10.12).
At WWDC 2017, Apple announced to its developers that High Sierra would be the last OS to support 32-bit applications without compromise. Starting with Mojave (v. 10.14), the operating system will display a warning whenever you launch a 32-bit application.
NOTE: However, I've been told that while this warning is new, Mojave will support 32-bit applications the same way that High Sierra does today.
As media creators, we face two challenges: To make sure we can run the applications we need AND make sure we can access legacy media files.
While the concept of 32-bit or 64-bit doesn't really apply to media, codecs fall out of favor and are not supported in newer players. Two months ago, Adobe announced that effective with the April 2018 release of their media apps, the following three codecs would no longer be supported:
Cinepak
Graphics
Sorenson Video
NOTE: Read the complete statement from Adobe here.
In my conversations with the Premiere team at Adobe, I learned that converting older files into Apple ProRes 422 (on the Mac) or GoPro Cineform (on Windows) would be excellent codecs that protect your assets into the future. While no codec lasts forever, ProRes and Cineform are already 64-bit and are actively supported by Apple, GoPro and other developers.
Currently, if you try to open an older file with an outdated codec, Apple automatically transcodes it into AVC (H.264). While AVC is a compressed codec, Final Cut Pro X (unlike Final Cut Pro 7) can edit those H.264 files natively without the need to transcode.
NOTE: If you want to avoid the extra compression that AVC performs on your files, you can use Compressor, or other compression software, to convert the files into the codec of your choice. As well, virtually all compression apps support transcoding files in batches.
There is no list of 32-bit codecs that I've been able to find. However, if your media is more than ten years old, you need to start thinking about how to convert it into a current codec to preserve it. While there are many options, ProRes 422 is a great choice for almost all legacy media because it easily supports so many different frame sizes and frame rates.
KEY ACTION ITEMS
32-bit support is not going to last forever. The warnings in Mojave mark the beginning of the end of 32-bit support.
There is nothing wrong with keeping an older version of the macOS running on a computer to preserve access to applications and files that you need for your work.
Both Final Cut Pro X and Motion are fully 64-bit. However, Compressor still retains support for 32-bit codecs so that it can be used to transcode legacy files.
We must actively manage our older media. Convert legacy digital media into ProRes 422 to preserve it for the future. Convert computer-generated media into ProRes 4444, either with or without an alpha channel.
NOTE: You can convert legacy files into other versions of ProRes, such as ProRes 422 HQ or 4444, but you won't see any improvement in image quality.
If you are on a Windows system, while you can play back any ProRes file, it is not as easy to transcode into ProRes. Good codecs for Windows would include high-data rate versions of DNxHD or GoPro Cineform.
NOTE: As a handy tip, because codecs change often, it is a good idea to track which media files use which codec. This simplifies your work when you need to find older files who's codecs are no longer supported. Many media asset managers can track this automatically.
As media creators, we are responsible for making sure our older files are accessible into the future. This means that we must actively manage our archives and convert older media into newer formats so that we don't lose access to our past. Because of all these changes, it's a good idea to review our archives annually to keep them safe and up-to-date.
---
Bookmark the
permalink
.