Tour: Kyno, Media Asset Management [video]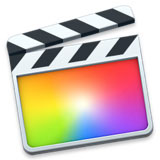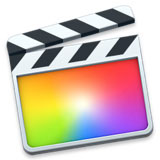 [This is an excerpt from a recent on-line video webinar: "3rd-Party Tools for Apple Final Cut Pro X" which you can download in our store, or as part of our Video Training Library.]
COURSE DESCRIPTION
Apple Final Cut Pro X can do some amazing things. But, when you combine Final Cut with powerful third-party tools – a whole new world of productivity opens.
This week's webinar concentrates on tools that enable us to do more with Final Cut. Join host, Larry Jordan, as he showcases three new tools in-depth for Final Cut Pro X:
Kyno, Media Asset Manager, from LessPain Software
Final Cut Pro Library Manager, from Arctic Whiteness
Smartsound SonicFire Pro, royalty-free customizable music plug-in
If you use Final Cut Pro X, this is a great session to learn what's possible and how these tools work.
This short video tutorial is the first five minutes of our in-depth tour and training on Kyno, for Media Asset Management for Final Cut Pro X (and 7) and Premiere Pro CC.
---
Kyno, Media Asset Management
TRT: 6:54 — MPEG-4 HD movie
Our website offers lots more video training in our store.
---
Bookmark the
permalink
.