Jobs & Budgets Survey: Just How Busy Are You?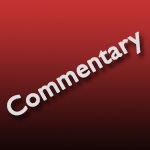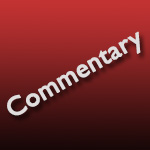 Last week, I surveyed my readers asking "Just how busy are you?" 118 people responded. Here are the results.
DISCLAIMERS: This survey was mailed to 50,000 readers, 118 responded. (Which gives you an idea of how much we like surveys, I guess.) This is NOT a random survey, rather it is a survey of my audience, which tends to be older, more male than female and works professionally with media.
Think of this as a snapshot of professional media people who use Adobe and Apple software. This survey was open from May 10 – May 15, 2021.
Question 1: How would you describe your current work status?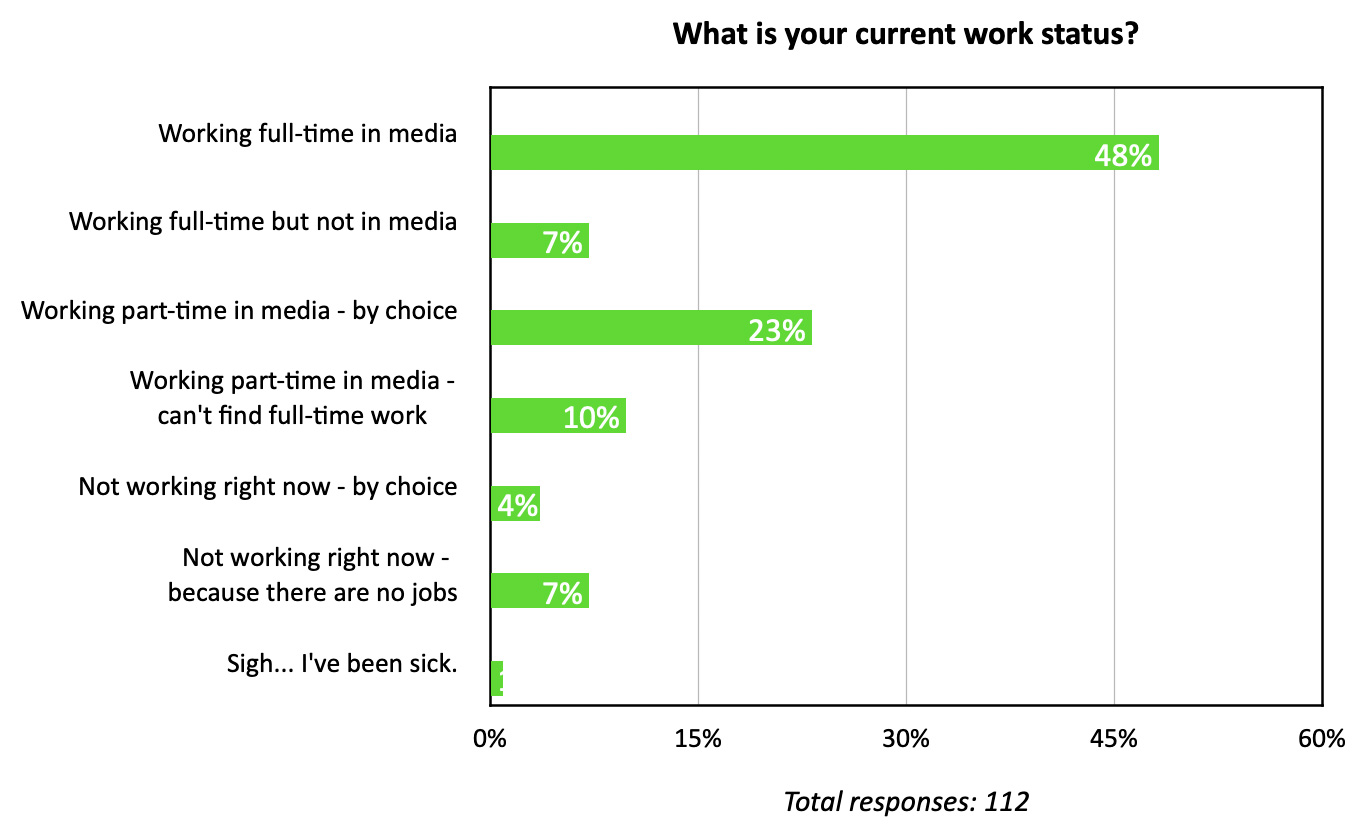 62% are working full-time in some capacity
19% are unable to work because the jobs aren't there.
People are busier than I expected, which is good news. But 1 in 5 folks are struggling to find work.
Comments:
Working from home FCP X editing
Under a corporation, not a production company
Retired. But doing lot of VHS, Mini Tapes transfer
I'm a Landlord so I work when something breaks or needs remodeling. Right now  I'm remodeling and can't think about editing, but really want to.
Retired and doing volunteer media work,
Not working as much as I'd like – because the number of jobs is way, way down
I do freelance work on the side. I'm a media instructor full time. My side work has fallen off quite a bit.
---
QUESTION 2: Give me a sense of how many jobs are out there?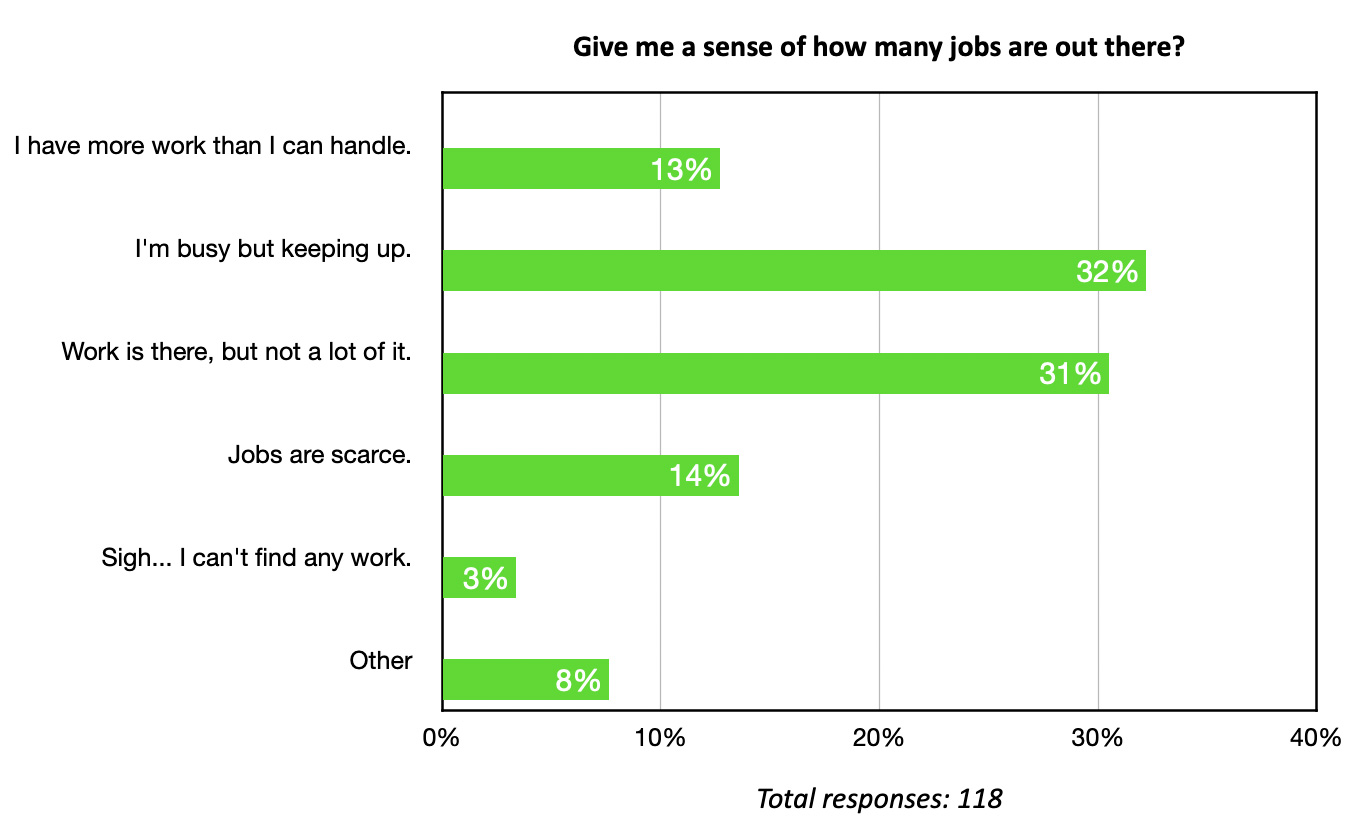 45% have as much, or more, work as they can handle
55% reports a lack of work
The different between the answers to this question vs. Question 1 is that a number of respondents work for companies where media is not their sole focus.
Comments:
I am retired in small town Canada & added FCP as a hobby to pass time during the lock down.
Not sure sure since I don't punch a time clock
I am retired and just film for friends and fun
Depends on the job
Had been slow but clients now starting to come out of hibernation.
Only do work or by consulting for previous clients or friends.
I produce my own work.
The only paid work I do is for the university, therefore, nothing for me at the moment, and perhaps with other streaming events this live audience venue may not return
There is a very strong influx of work requests now and everyone wants it yesterday. Better than a work drought!
---
QUESTION 3: How are budgets now compared to before the pandemic for the work that you do?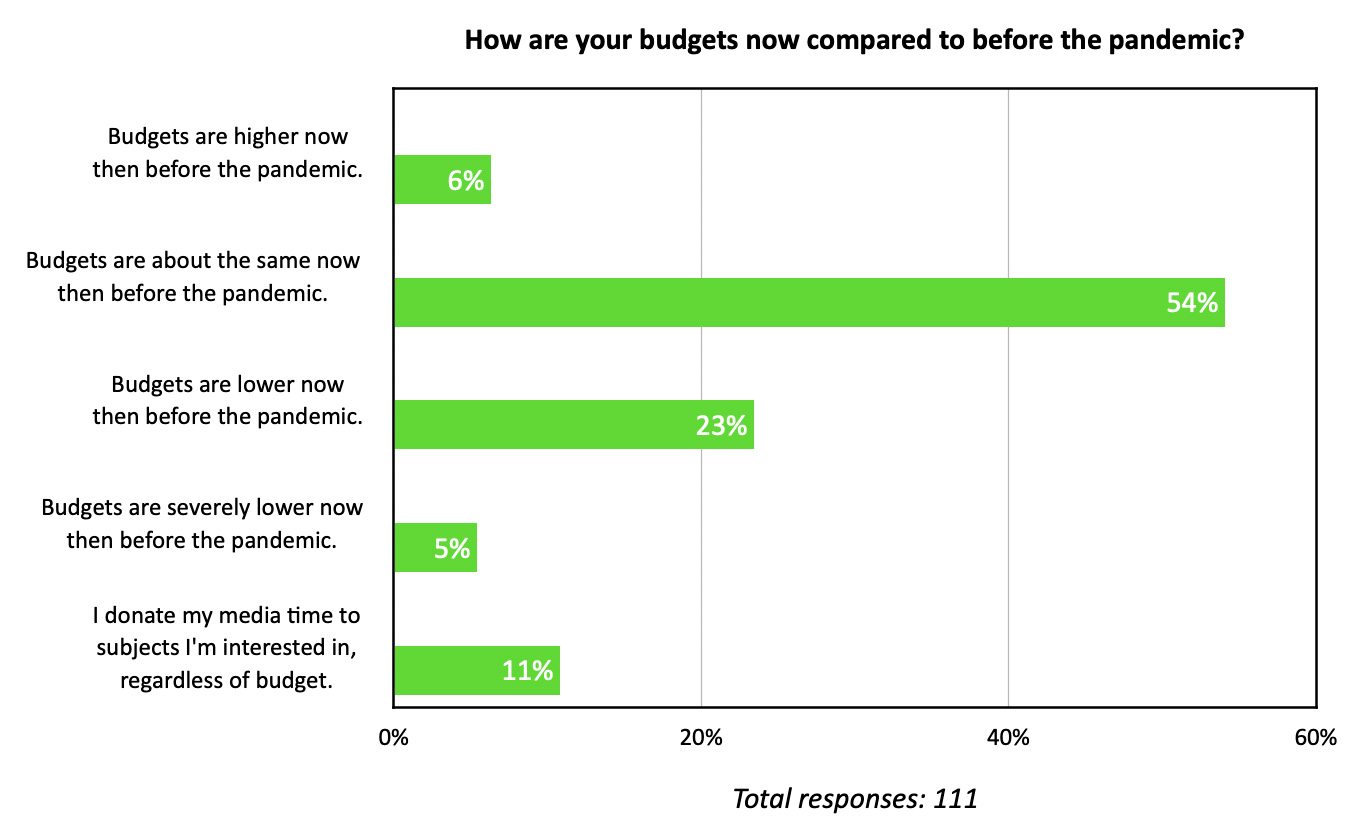 60% report budgets equal to, or greater than, those before the pandemic
28% report lower to drastically lower budgets.
This, to me, was better news than I expected. My initial assumption was that budgets were down across the board.
Comments:
Most of my friends in media work are find it hard to get work or budget
Budgets are lower – and I also don't some of my time to certain projects
Not sure
I took a 20K paycut at the nonprofit, plus editing 6-8 music pieces a week for my church YouTube service
There was a disturbing trend of reducing pay for Covid jobs when should've been increasing pay due to hazardous conditions.
I work at a college doing media so my budget is set but I have equipment to do a lot of videos.
---
QUESTION 4: What country are you located in?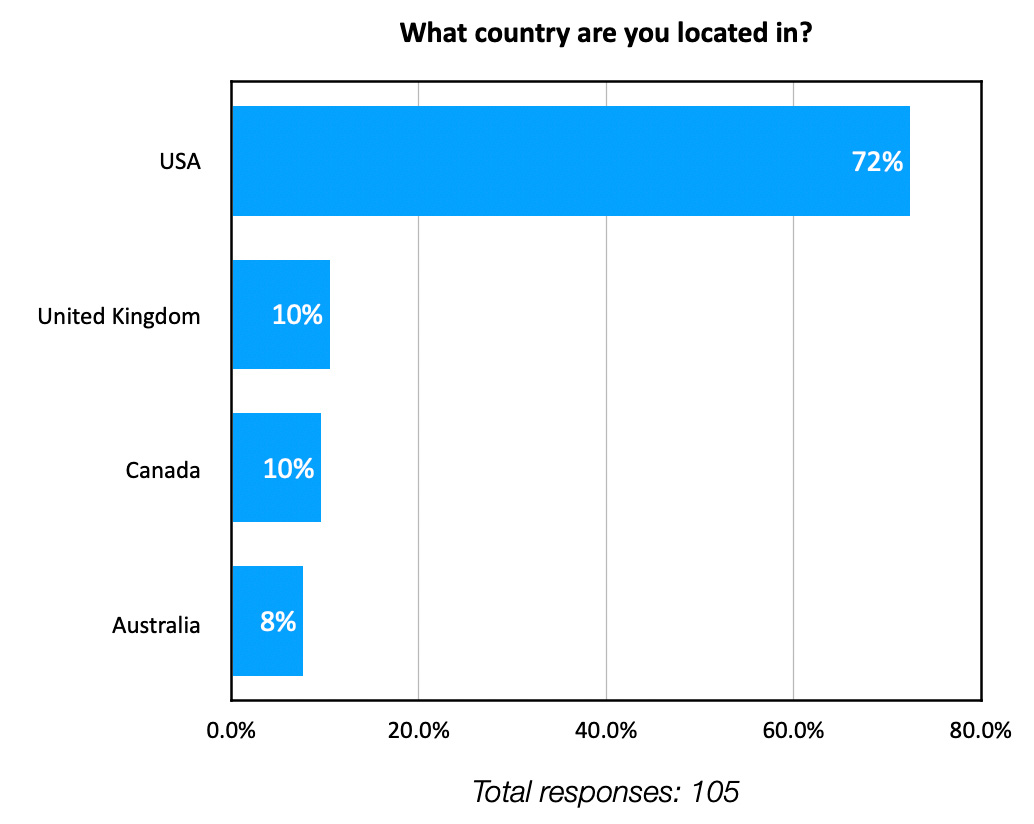 While the majority of respondents are in the US, it always pleases me to get responses from elsewhere in the world.
I did not create this survey – nor did I get enough responses from outside the US – to analyze trends by country.
SUMMARY
Business for media professionals seems to be coming out of the pandemic – but stresses such as lower budgets and insufficient work are significant obstacles for many.
Feel free to share your own thoughts in the comments below.
---
Bookmark the
permalink
.