Interview Techniques: Pick the Right Mic [Video]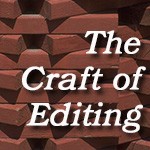 [This is an excerpt from a recent on-line video training: "Interview Techniques," which you can download from our store. You can also access all our training when you become a member of our Video Training Library.]
Interviews are at the heart of many different programs. Getting a good interview can make the difference between a great program and one that's simply unwatchable. But, how do you get a good interview? In this dynamic session, join host Larry Jordan and two actors as they explore a variety of techniques you can put to use immediately to improve the quality of your interviews.
In this short video tutorial, Larry illustrates five different mics that we listened to prior to picking the three we used for this session. As well, this illustrates good lavaliere mic placement.
BONUS FEATURE: When you purchase this training in our store – or become a member of our Video Library – you also get the audio source files we recorded using both a male and female voice to determine which mic sounded the best for our interviews.
---
Interview Techniques: Pick the Right Mic
TRT: 3:53 — MPEG-4 HD movie
Our website offers lots more video training in our store.
---
Bookmark the
permalink
.