Intelligent Assistance: Producer's Best Friend [Video]
Intelligent Assistance: Producer's Best Friend (Video)
[This is an excerpt from a recent PowerUP webinar: Cool, New Utilities for Final Cut Pro X, which you can download from our store. You can also access all our webinars by becoming a subscriber.]
The Producer's Best Friend is a new utility from the folks at Intelligent Assistance. Many times, at the end of a project, producers need to generate massively detailed reports listing all music cues, stock footage, titles, effects, even transitions. Compiling these reports can take days.
Now, with this new utility, you can generate a complete spreadsheet – viewable in Microsoft Excel or Apple Numbers – in seconds. Watch as host, Larry Jordan, illustrates how this software works, and provides a real-world example of the reports this software can generate.
If creating these reports is driving you nuts, watching this short video can change your life.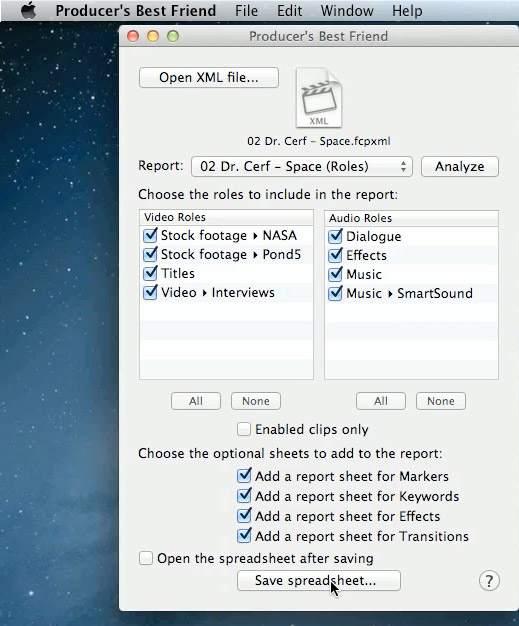 ---
Video Tutorial: Producer's Best Friend, from Intelligent Assistance
TRT: 4:45 — MPEG-4 HD movie
NOTE: This video may not play inside FireFox, please use a different browser.
Visit our website to see Final Cut Pro Training & more!
---
Bookmark the
permalink
.