How to Use Keyframes to Animate Movement in Apple Motion [v]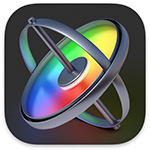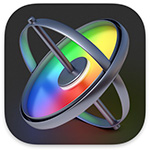 [ This is an excerpt from a recent on-line webinar: "Ask Larry Anything!" which is available as a download in our store, or as part of our Video Training Library. ]
EXCERPT DESCRIPTION
"Ask Larry Anything," is a free-form conversation about questions related to media production and editing. In this short excerpt, Larry Jordan explains how to use keyframes in Motion to animate the movement of an object.
---
How to Use Keyframes to Animate Movement in Apple Motion
TRT: 5:39 — MPEG-4 HD movie
---
SESSION DESCRIPTION
One of our favorite – and most wide-ranging – sessions returns with "Ask Larry Anything." Presented by Larry Jordan, this is a free-form conversation about, well, anything you want to ask.
This session covers:
The Business of Media
Operations & Production
Apple Final Cut Pro
Apple Motion
Adobe Premiere Pro
These sessions are always interesting because there is always new stuff to learn!
AUDIENCE LEVEL
These questions span the range from beginner to advanced. Subjects change quickly, so if you aren't interested in the current question, another will be along in a few minutes.
---
Bookmark the
permalink
.