How to Improve Your Computer Security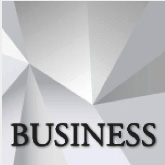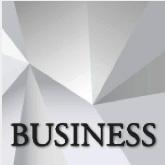 One of the most fascinating – and scary – things I've been involved in recently was hiring new faculty at USC to teach computer security to undergraduates.
Oh. My. Goodness. There is a LOT of bad stuff going on!!
I was talking with a computer security expert in the Provost's office, who told me they get 2.5 million attacks per DAY!
Now you and I don't have the same visibility to hackers as Apple, or Microsoft or any major institution, but I figure it doesn't hurt for all of us to pay better attention to our computer security.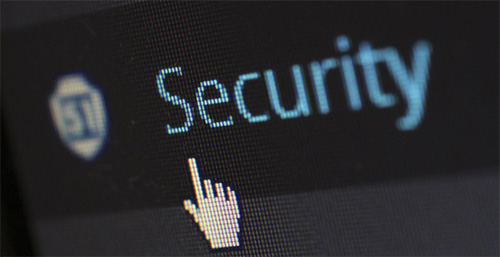 It is a true statement that the Mac is less open to attack than Windows, but that doesn't mean a Mac is impenetrable. The most popular way to deliver malware to a Mac is via email attachments. I learned that the top three threats are:
Human laziness, like attaching passwords to your computer using sticky notes.
Not paying attention, like not verifying an email message is actually from the sender
Everything else.
NOTE: One of the best ways to decrease hacking is to switch to "2-factor authentication." This means that after you log into a web service via a browser, you then verify that it is actually you logging in via your mobile device. Yes, this takes a bit of extra time, but, over lunch, my security experts told me it reduces compromised accounts by over 95%.
Not everything is able to use 2-factor; for example, it only takes a single password to log into your Mac. However, for those sites and services that support it, it's worth the extra hassle.
My goal in this article is not to list all the different security options you might consider. Instead, I want to share what I've learned, what I'm using and some worthwhile, mostly-free, software you can add to your system to prevent unwanted intrusions.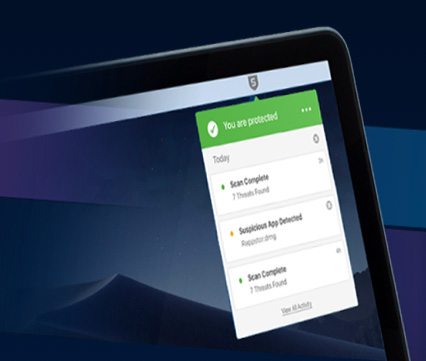 THE FIRST STEP
The best first step is anti-virus software. The problem is that, in the past, we were told that anti-virus slows our system too much to successfully edit video.
I believe that was true in the past, but does not seem to be true now. My school has an enterprise license for Sophos Anti-Virus. I've been running it on all my editing systems for two years and have not seen any degradation in performance. It HAS caught several (more than ten, less than 20) malware programs, all of which appeared through email.
Granted, I'm not regularly editing 4K, on the other hand, my main editing computer – for one more week – is a 2013 iMac; certainly not at the high-end of performance.
So, based on my experience, I recommend Sophos Anti-Virus.
Website: home.sophos.com/en-us.aspx
Price: $36/year
A 30-day free trial is available. Runs on Mac and Windows.
THE NEXT STEP

The next step is a firewall. This is either a hardware device or software tool that prevents unauthorized software from connecting to your Mac.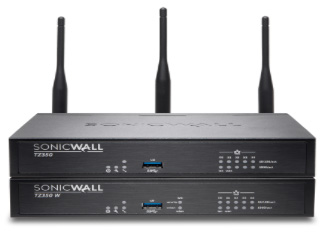 Personally, I added a SonicWall hardware firewall to my network a long time ago because it provides a single point of intercept for all my computers. For anyone in a business environment, a hardware-based firewall makes a lot of very good sense.
Another good reason to use a hardware firewall is that it doesn't interfere with local network operations. It sits between your switch and your connection to the outside world. Internal network connections are not inspected or slowed. If you can afford it, a hardware firewall is an excellent investment. I recommend them.
NOTE: Take a look at the Soho 250 or TZ 350 firewalls.
Website: www.sonicwall.com/products/firewalls/entry-level/
Price: Starts around $295.00 (US)
A hardware firewall may too expensive for individual use in which case, consider turning on Apple's built-in firewall. (System Preferences > Security & Privacy > Firewall.)

OS X includes an application firewall you can use to control connections made to your computer from other computers on your network. For example, you can "use [this] to control connections on a per-application basis (rather than a per-port basis). This makes it easier to gain the benefits of firewall protection, and helps prevent undesirable apps from taking control of network ports open for legitimate apps." (Apple KnowledgeBase)
Apple Support: support.apple.com/en-us/HT201642
NOTE: This MacWorld UK article provides additional ideas on improving your computer security. www.macworld.co.uk/feature/mac/security-firewall-3643100/
If you have a hardware firewall, you don't need to turn on Apple's version. If you don't, turn it on. Since this only affects network communication, any locally stored media or projects will not be affected.
COOL OTHER SOFTWARE

Another tidbit I learned during my immersion into computer security is that many forms of malware install software that run silently in the background. These are triggered like standard Unix "chron" jobs, but don't behave well.
Partick Wardel is a Mac security expert. He has presented at over 25 security conferences such as BlackHat, DefCon, RSA, VirusBulletin, ShmooCon, & CanSecWest.

"As Macs become more prevalent, so does OS X malware. Unfortunately, current Mac security and anti-virus software is fairly trivial to generically bypass.
"Objective-See was created to provide simple, yet effective OS X security tools. Always free of charge – no strings attached!" (Objective-See website)
Patrick has created more than a dozen free security tools which you can download and run on your Mac. Personally, I've installed KnockKnock and BlockBlock.
KnockKnock. Displays software that is persistently installed on your Mac. KnockKnock uncovers persistently installed software in order to generically reveal malware.
BlockBlock. Running in conjunction with KnockKnock, BlockBlock provides continual protection by monitoring persistence locations. Any new persistent component will trigger a BlockBlock alert, allowing malicious items be blocked.
RansomWhere? By continually monitoring the file-system for the creation of encrypted files by suspicious processes, RansomWhere? aims to protect your personal files, generically stopping ransomware in its tracks.
There are others on his site that I'm also considering experimenting with.
Website: objective-see.com
Price: All tools are free
SUMMARY
There is no single hardware or software solution that will provide perfect security. But even a few steps in the right direction can make a big difference in locking out intrusions. And remember, that the biggest way to prevent problems is to pay attention BEFORE you click on something.
Feel free to suggest other tools that you've tried that you've found helpful.
---
Bookmark the
permalink
.