How To Connect Wirecast to Wowza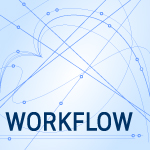 By Tori Hoefke and Megan Paulos
Foreword by Larry Jordan
[This is Part 1 of a continuing series exploring what we are learning as we get this to work. Read Part 2 here.]
One of the major goals of our new studio is live video streaming. We first began streaming using Adobe Connect almost four years ago to webcast live computer-based demos. We switched to GoToWebinar last year because it gave us more options with fewer problems.
But we wanted to do more. Specifically, we wanted to stream live video cameras as well as computer screens using audio from multiple sources. This required a total shift in webcast technology.
Ultimately, we settled on a combination of traditional video switching using Blackmagic Design ATEM switchers fed into Telestream Wirecast for graphics and processing, then streamed using the Wowza Streaming Engine.
What I didn't know at the time was how difficult it would be to connect Wirecast with Wowza. It took us more than a month, because there just wasn't any documentation that explained the interface. Tori Hoefke and Megan Paulos from my team, combined with lots of technical assistance from the folks at Advantage Video Systems and Un1teee, finally got everything working.
I asked Tori and Megan to write up what they learned so that you can get your system working in a fraction of the time it took us.
Larry Jordan
– – –
Live streaming video is complicated because the technology is complex and there are lots of choices.
One choice is to pay a lot of money every month to a company such as Livestream or Ustream. With this you get an easy-to-use interface, excellent customer service, plus a variety of other offers depending on the company and the selected plan. You can literally be up and streaming in minutes.
Or, you can use a more cost-effective streaming service like the Wowza Streaming Engine, which is significantly cheaper, but takes much more time to implement.
For financial reasons, we decided to use Wowza. At $55 per month we got a streaming engine, email support and, if you've never streamed before, a lot of questions. That was us.
First we went to wowza.com and downloaded the free trial for the streaming engine. The free trial lasts 180 days, which was more than enough time for us to troubleshoot the system. This download provided a zipped file containing several folders, which we saved to the local hard drive on our video streaming computer. (We are using a new 2014 Mac Mini running OS X 10.9.)
Our studio has four Blackmagic Studio cameras, which are fed through fiber optic cable into a Blackmagic Studio Converter. This feeds an ATEM 2M/E Production Studio 4K Switcher using HD-SDI cable. From there we go into a Blackmagic UltraStudio Mini Recorder via HD-SDI cable which converts the signal into a Thunderbolt connection that feeds the Mac Mini.
NOTE: The team at Advantage Video Systems was invaluable in getting signals routed from the studio into the Mac Mini.
Getting the signal into the Mac Mini is the first step. Next, we needed an encoder. The purpose of the encoder is to convert the program feed from the ATEM into something that can be streamed to the internet. On their website, Wowza has a list of approved encoders, including the Wowza GoCoder, NewTek TriCaster, Telestream Wirecast and the Teradek Cube.
We chose Wirecast. (Larry will write more about Wirecast in an upcoming article.)
Wirecast uses the local IP address of the streaming computer as the default setting. This is impossible to stream from; unless you want to stream only to other computers on your local network. We didn't want that. We contacted Wowza Support and found out that:
We need a static IP address.
We need to determine our external IP address. (To find an external IP address, Google: "my ip address").
We need to set up port forwarding.
At this point, the network team at Un1teee took over. They came in and set up port forwarding from the firewall (using port 1935) to our internal IP address on the Wowza Server for all TCP and UDP connections.
NOTE: We don't have instructions for this because the process is specific to your firewall. If you're not comfortable working with/don't know what TCP/UDP are, then you should contact your network administrator.
Port forwarding made it so when viewers try to access the stream on our website using the external IP address, it redirects them to the internal IP address so they can view our stream.
In Wirecast, our Output settings are as follows:
Name: Wowza Streaming Engine
Destination: Wowza Streaming Engine
Encoding: H.264 720p 16:9 (1280×720)
Address: rtmp://[external IP Address]:1935/[application_name]
Stream: myStream
User: A… Wirecast/FM 1.0
Set Credentials: [This is where you put in your Wowza login information]
Bitrate: 2217k
Location: rtmp://[external IP Adress]/[application_name]/[stream_name]
Stream Delay: 0 seconds
Then, we publish the RTMP stream using jwplayer.com (we have a Pro account), which gives us an embed code. For example, this is typical embed code:
rtmp://[External IP Address]:1935/[application_name]/[stream_name]
Since our website is hosted on WordPress, we input that embed code into a WordPress page. We offer both the RTMP stream and the mobile stream so that iOS and Android users can also watch the live stream, as well as computer users.
And just like that we were live streaming! After weeks of heartache, head-scratching and trouble-shooting, we are finally sending a live video stream out to the world-wide web.
Whew!
---
Bookmark the
permalink
.