How to Bookmark a Movie in Larry Jordan's Subscription Service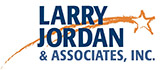 Based on viewer requests, we added video bookmarking to all our subscription movies. This means that if you need to stop watching a video, you can quickly and easily return to it using a bookmark.
NOTE: This service is only available to members.
Click here to become a member of our Video Training Library.
Here's how this works.
Watch any movie.
If you need to stop before the movie is complete, click the "Add to Watch Later List" button. This saves the current position of the playhead in the movie.
The button changes to "On Watch Later List." At this point, you can watch another video, or simply log-off the site.
When you return to that video, a new button appears in the lower right corner. This provides one-click access to the point when you clicked the "Watch Later" button.
NOTE: Bookmarks, and the Fast Forward icon, only appear if you've watched more than five minutes of a video.
EXTRA CREDIT
If you click the "Watch Later" button more than once, only the most recent position will be remembered.
We have noticed that sometimes the Fast Forward button doesn't work. To solve this, start playing the video first, then click the button.
---
Bookmark the
permalink
.