How to Archive Libraries or Projects from Final Cut Pro X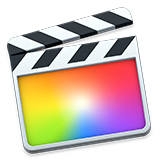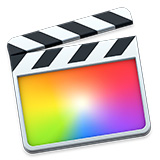 Most of the time, the easiest way to move media, projects and data in Final Cut Pro X from Point A to Point B is to copy the library. However, there are four main reasons to use an XML file instead:
To archive a project. The only way to future-proof your projects is to export and save an XML file.
To move a project from FCP X to another NLE, for example, Premiere Pro CC.
To send project data to or from a media asset management system.
To transfer a project online between editors. Provided both editors have the same media, XML files are tiny compared to a library file and transfer very quickly.
Why use XML? First, XML is an open standard – like HTML for the web – that allows us to describe the specifications of a media file, metadata, event, project or library. It is ideal for moving media files between different software or systems. Second, Apple has always considered its Final Cut Pro file formats proprietary; without FCP X you can't open them. XML provides the best way to archive and/or share your projects for the future.
The process is simple, here's how it works.
NOTE: Here's an article that explains how to export individual clips or events from FCP X.
EXPORT A SINGLE PROJECT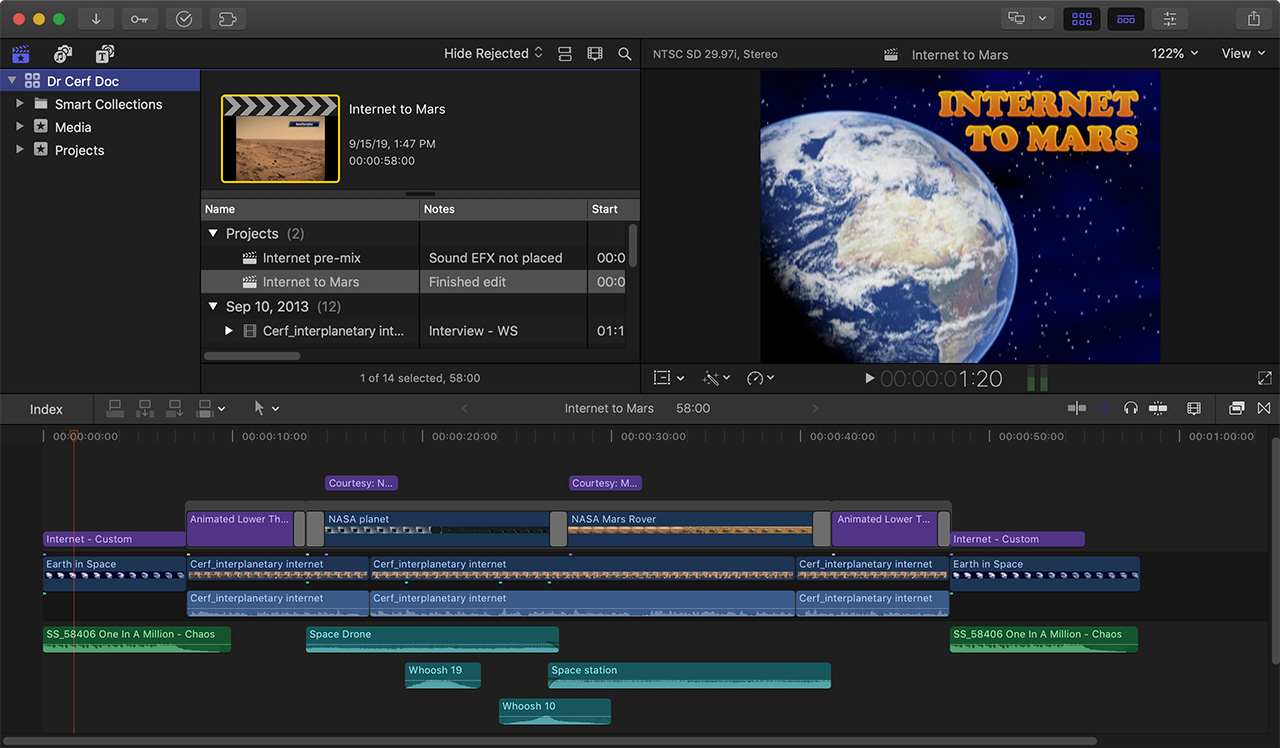 (Click to see a larger image.)
Here's a simple project that I want to archive. There are two ways to create an XML file:
Select the timeline so that a faint blue bar appears at the top of the Timeline
Select the project in the Browser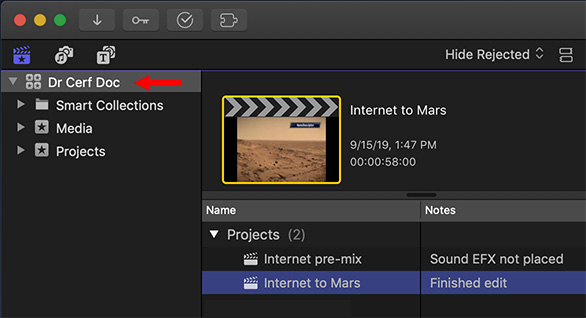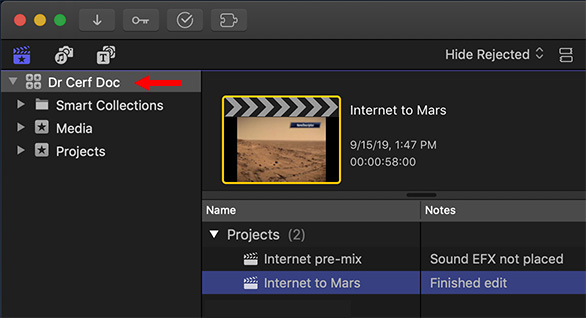 I prefer selecting the project in the Browser, but both options work.
Next, select File > Export XML.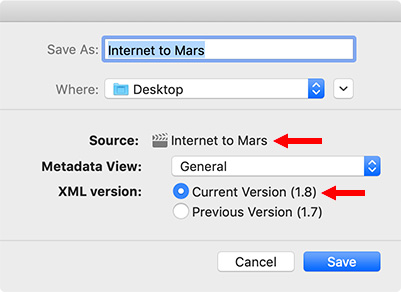 The XML file will have the same name as your project, but you can change it. Be SURE to use the latest version of XML – Apple updates the XML format with each major release of FCP X.
NOTE: Source, here, indicates that you are exporting a project.
Pick a location for the file and click Save. That's it. You now have an archive of your project that can be used for a variety of purposes. However, there's one small problem…
IMPORT AN XML FILE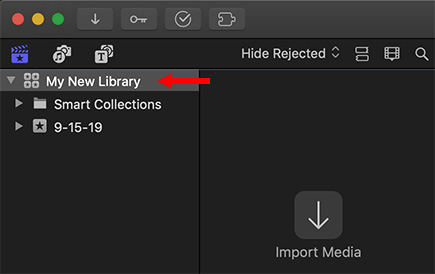 Here I have a new, empty library.
NOTE: You can import a project into an existing library. It will add files to existing Events with the same name or create new Events if an Event with that name doesn't already exist in that new Library.
Choose File > Import > XML.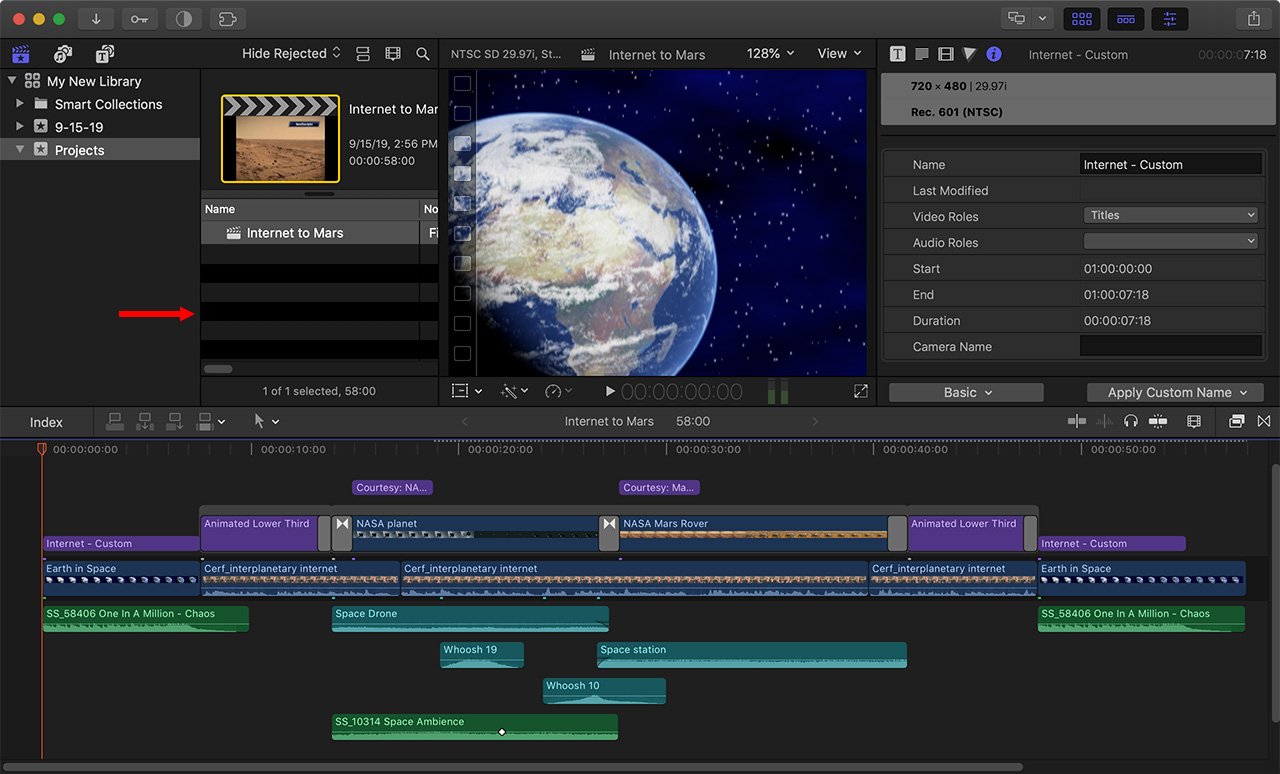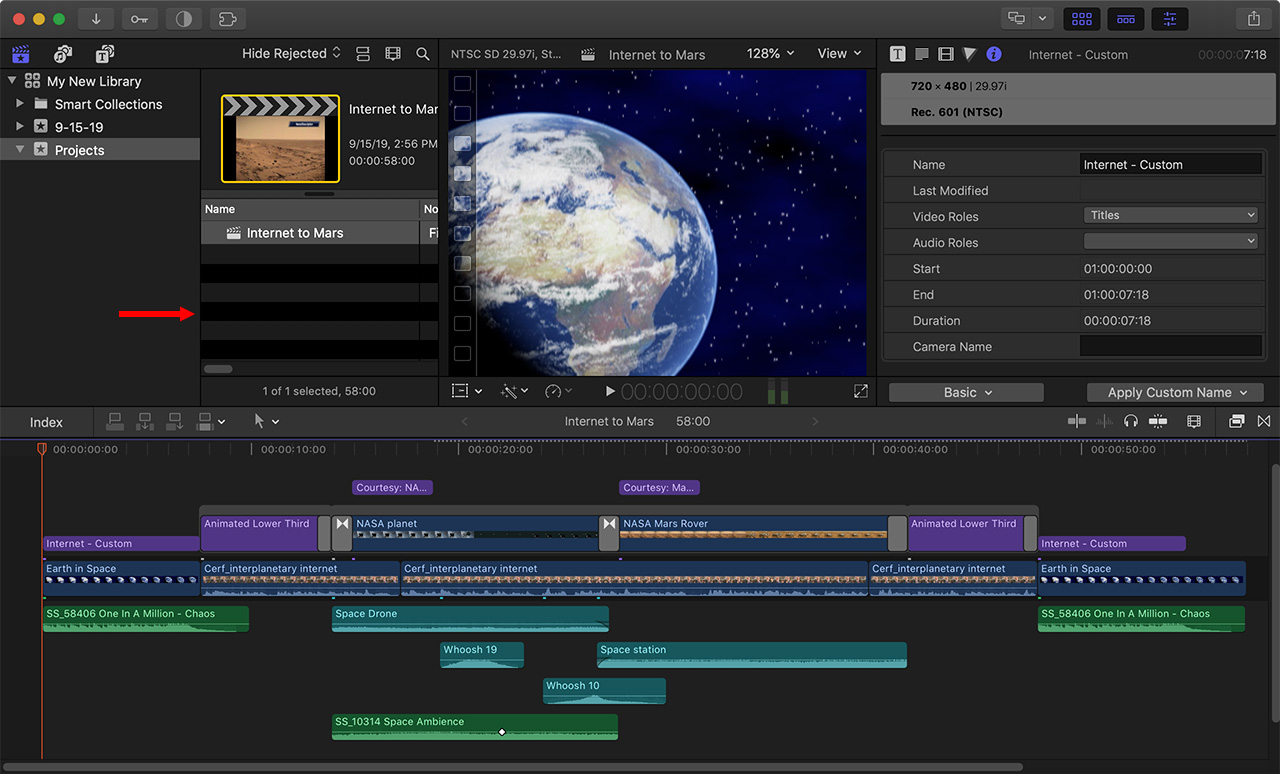 (Click to see a larger image.)
As you can see here, the XML file imported the entire project, but NONE of the events. Why? Only the project was selected. (Yup, that was the problem I mentioned earlier.)
EXPORT AN ENTIRE LIBRARY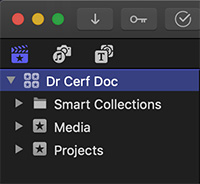 To export the entire contents of a library – generally for archiving purposes – select the library, then choose File > Export XML.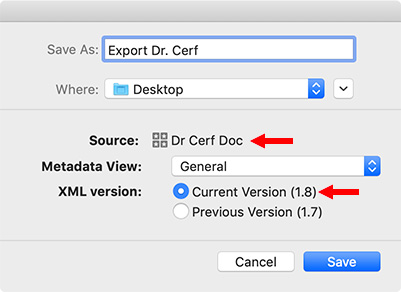 In the Export dialog, again notice that Source indicates it's the entire Library. Give this XML file a name and location, then, as before, select the highest version of XML this dialog supports and click Save.
IMPORT AN ENTIRE LIBRARY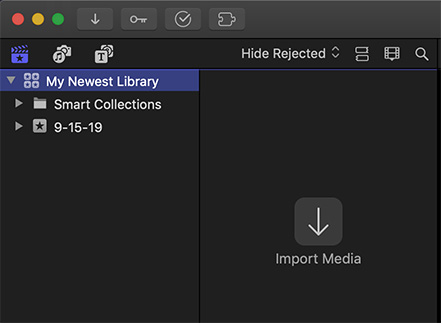 Before you can import anything, you first need to create a new Library. Once a library is created and open, choose File > Import > XML and select the XML file you want to import.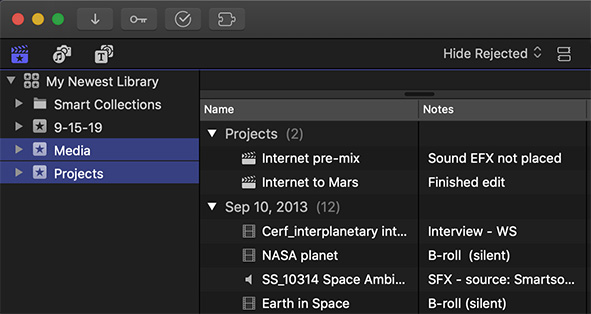 After just a few seconds, the contents of the entire library are now imported containing all projects, media, links and metadata.
SUMMARY
My strong recommendation is that you export an XML file of every completed project. XML files take up very little space and, if you ever need to move a project to a different NLE, or FCP X upgrades such that it no longer recognizes older projects, you have a backup that safely preserves your work.
XML files are small but very powerful allowing you to preserve all your hard work for the future.
---
Bookmark the
permalink
.