Get Ready for MacOS Catalina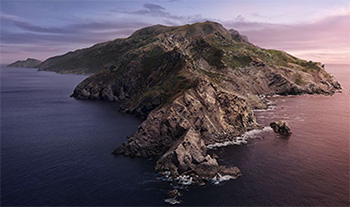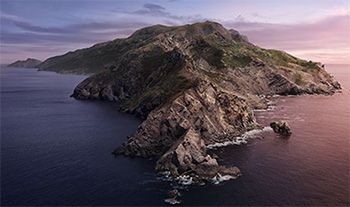 Within just a few weeks, most likely this month, Apple will release the latest version of the MacOS – Catalina.
First introduced at WWDC last June, this is the latest incarnation of OS X.
There are three critical things you need to know about this update:
Older 32-bit applications will not work – at all – in Catalina.
Older media built on 32-bit QuickTime codecs will not work – at all – in Catalina
There will be a time of transition as developers get their applications sorted out
Ultimately, Catalina provides several significant benefits to media creators:
Faster performance due to a fully-optimized 64-bit data pipeline
Access to vastly expanded RAM
Faster GPU processing due to an all-64-bit Metal graphics architecture
Greater security
Cool new features like using an iPad as a second Mac monitor
But, initial caution is still important.
Apple has been working on this 64-bit transition for almost a decade. Developers were informed this was coming years ago, with increasing emphasis at each annual WWDC.
APP NOTES
I fully expect all of Apple's pro-media applications – Final Cut Pro X, Logic, Motion and Compressor to be completely compatible with Catalina when it ships. However, other developers may take a bit longer.
For example, Avid announced at IBC that "Apple will provide 64-bit decoders for DNxHR and DNxHD codecs within the Pro Video Formats package that is available from Apple as a free download for all users. These integrations will allow content creators and post-production companies to natively create high-quality ProRes content regardless of their OS and save time during the creative storytelling process." (Avid press release)
Adobe is also working on supporting Catalina, based on their announcements at IBC last month.
INSTALLING CATALINA
When you run the Catalina installer, it will initially list all the 32-bit applications – but not media – that won't run in the new version.
After reviewing the list, you have the opportunity to cancel the installation BEFORE you update your operating system, to give yourself time to either update older software or find replacements.
I can't stress the importance of taking these warnings seriously. Once you update to Catalina, 32-bit apps won't open, won't run, and won't work. At all.
SUMMARY
As I wrote last week, I am looking forward to Catalina – but I am not upgrading any critical systems the day it's released. What I'll do instead is upgrade a non-critical system that I can use for testing to make sure all my software, utilities, plugins and media are ready for the update. In the meantime, I'll hold off updating critical systems until Apple releases a .1 update.
Feel free to experiment, obviously. But exercise caution with systems that are critical to meeting deadlines.
EXTRA CREDIT
---
Bookmark the
permalink
.