Gang Monitors in Adobe Premiere Pro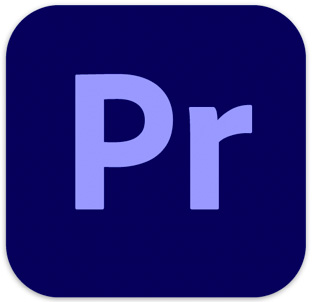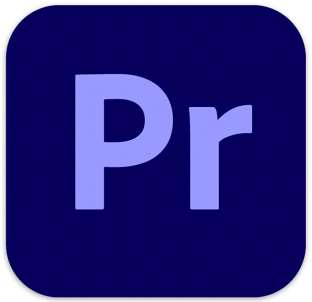 One of the newer features added to Premiere Pro is the ability to gang, or connect, the Program Monitor to one of two different monitor panels. For example, gang the Program Monitor to the Source Monitor or ganging it to the Reference Monitor.
The big advantage to ganging is comparing two images in sync as you skim a clip in the timeline. Here's how this works, plus three examples.
GANG TO THE SOURCE MONITOR
Put the playhead in the clip you want to view in the timeline.
Press F. This creates a match frame back to the source file, loads it into the Source Monitor and matches the position of the In, Out and playhead.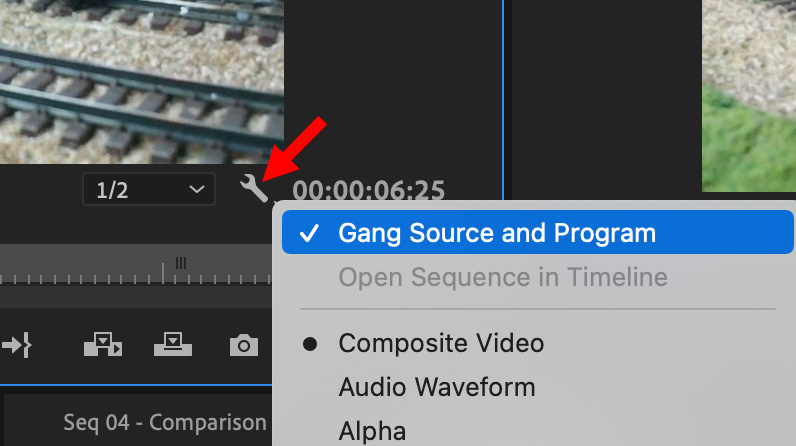 Go to the Wrench icon in either the Source or Program Monitor and select Gang Source and Program.
Now, as you drag the playhead across the clip in the timeline, the clip in the Source Monitor – which is not the same clip – changes in sync with it as well.
To un-gang a monitor, click the Wrench and deselect the Gang option.
GANG TO THE REFERENCE MONITOR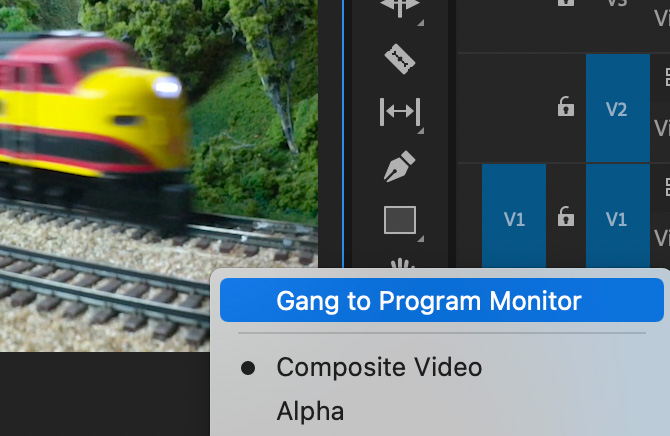 You can also gang the Program Monitor to the Reference Monitor using a similar procedure.
Open the Reference Monitor (Window > Reference Monitor).
Put the playhead in the clip you want to review.
Click the Wrench and enable Gang to Program Monitor.
EXAMPLES
In my webinar this week, I showed that, assuming the timeline clip has handles, dragging the clip before the In or after the Out shows the contents of the handles in the Source Monitor so you can better decide whether and where to trim.
Apply an effect to the timeline clip, then view it without the effect in the Source Monitor.
Compare two different clips. Load a clip into the Source Monitor. Put the playhead at the beginning of the timeline clip. Enable gang. Now you can watch two different clips and decide which one you like better.
THINGS YOU CAN'T DO
You can't gang two timeline clips to each other.
You can't play a ganged clip, only skim it.
You can't gang the Program, Source and Reference monitors so all three are active at once.
But, aside from those limitations, ganging monitors is a great way to see two different things – in sync – at the same time.
---
Bookmark the
permalink
.