FX Factory: Gateway to Amazing [video]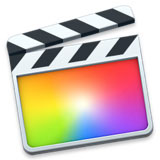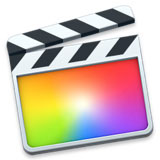 [This is an excerpt from a recent on-line video webinar: "Useful Plugins for Final Cut Pro X" which you can download from our store. You can also access all our video training when you become a member of our Video Training Library.]
There's nothing more fun than discovering a new plug-in that helps you work faster, create unusual effects, or solve a nagging problem. In the complete session, Larry Jordan showcases the hundreds of fun, new and useful plug-ins contained in FX Factory, from Noise Industries.
From visual effects to utilities to problem-solving software, this is one session you'll really enjoy watching. Here are the developers highlighted in this video:
FX Factory
Andy Mees
Dashwood Cinema Solutions
idustrial revoluion
Luca Visual FX
Ripple Training
Stupid Raisins
SugarFX
Tokyo
Yanobox
In this short video excerpt, Larry illustrates the FX Factory interface, shows how to enable and disable plug-ins and demos a very useful plug-in called "Timecode."
---
FX Factory: Gateway to Amazing
TRT: 5:39 — MPEG-4 HD movie
Our website offers lots more video training in our store.
---
Bookmark the
permalink
.