Axle.ai Releases axledit and Updates Axle ai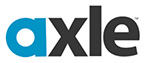 Last week, Axle ai released a new cloud-based video editor called axledit. This runs in your browser, with integrated collaboration, search, and publishing features. Even better, it includes a media management back-end for the video editor, and the option to hook into on-premise axle ai systems so you can combine cloud and network-attached storage media in your projects.
Website: https://axledit.com
(Click to see larger image.)
With a timeline interface instantly familiar to video editors, axledit is available in three pricing tiers from free to $50/monthly. (No credit card is required for the free tier.) The new software provides:
Multi-user, simultaneous editing sessions with a shared view of the editing timeline
Professional-level timeline supporting multiple audio and video tracks
High-speed, interrupt-resilient uploads of video files
Effects and transitions
Edit sequence versioning
Direct import of media, along with stock video
Integrated access to axle ai for media management
Direct publishing to YouTube and Vimeo
While not as robust as industry leaders such as Media Composer, Premiere Pro or Final Cut Pro, axledit is specifically designed for collaboration and social media. Multiple users can simultaneously create a collaborative rough cut, then either post it directly to YouTube (or Vimeo) or send the edit to a dedicated video editing system for final polish.
I asked Sam Bogoch, CEO of axle ai, why they developed axledit.
"We've spent the last decade pioneering software for searching and managing large amounts of media," Sam replied. "We developed axledit to handle that plus the next steps, which are taking selected media, putting it into sequences and sharing them with collaborators and clients. And because the last few years have seen rapid growth in remote work and cloud workflows, we've made axledit a cloud-first browser app that doesn't require any type of server or other hardware on premise. We've also made it super-affordable. You can open an account and start uploading, editing and sharing media without even entering a credit card."
Where axle sees the benefit of axledit is in supporting the millions of creators developing video for social media. There, simple editing tools, speed of turn-around, and collaboration  are paramount.
AXLE AI ALSO UPDATED
I am a long-time fan of axle ai. What began simply as media management, axle now describes as "an AI-driven video transcription and facial recognition" software. While, to me, its biggest strength is media tracking, labeling, search and management. axle ai is now cloud-based. However, a version is available using local storage for companies needing to provide more security for their media.
With this update, axle added:
New dark-themed user interface compatible with axledit
Improved speech transcription with punctuation and capitalization
Trainable facial recognition
Logo recognition
Object recognition
Improved user interface integrating
Website: https://axle.ai
SUMMARY
What makes axledit so intriguing is that it couples a media asset management back-end with a video editing interface. While not a replacement for a stand-alone NLE, it makes new kinds of cloud-based video collaboration possible.
I'm looking forward to putting axledit, and the upgraded axle ai, through their paces.
---
Bookmark the
permalink
.