Find Workflow Extensions for Final Cut Pro X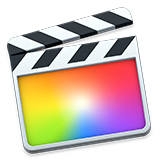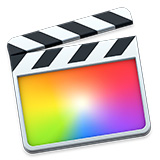 Workflow Extensions are a new interface for Apple Final Cut Pro X (v.10.4.4) that connects FCP X with 3rd party applications. Frame.io, Shutterstock and CatDV were the first extensions released for this new version.
NOTE: Here's my article on all the new features.
You would think that searching the Mac App Store for "workflow extension" would display all the available extensions for Final Cut Pro X. You'd think so – but you'd be wrong.
Instead, you can visit Apple's Final Cut Pro Ecosystem page to learn about all the extensions available. If you scroll down the page, there's a section dedicated to workflow extensions with links to the developer sites.
You can also visit the Mac App Store to see the extensions available in the store, but you need to look for a specific developer (i.e. Frame.io or Shutterstock).
NOTE: CatDV is only available through their website. Here's the link to learn more.
There is also a page on the Mac App Store dedicated to apps that work well with Final Cut Pro X. You can find the page here, and it's also the first item that comes up when you search "Final Cut Pro" on the store. You'll also see that it features workflow extensions and a number of other complementary apps and plug-ins.
Finally, you can read Apple's Support article that is focused on workflow extensions. You can also view the article by clicking the link at the bottom of the What's New screen that appears when you first launch Final Cut Pro 10.4.4.  (You can also view this at any time by choosing Help > What's New in Final Cut Pro X).
DEVELOPERS
If you are a developer interested in creating a workflow extension, complete this form:
developer.apple.com/contact/request/fcp-workflow-extensions/
Apple will follow up with you directly with more information about the new workflow extensions architecture.
---
Bookmark the
permalink
.