Final Cut Pro X Takes Too Long To Display Files in the Media Import Window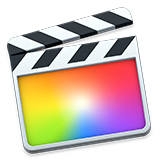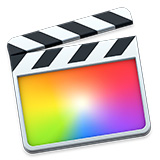 Paul van N. had a problem: When he would import a folder into FCP X, it would take a LONG time – up to five minutes – for it to display images in the Media Import window. And he wanted to know why.
As I chatted with Paul, he explained that he stored all his media in a single, master, media folder. Then, each camera card was stored in its own folder inside that master folder.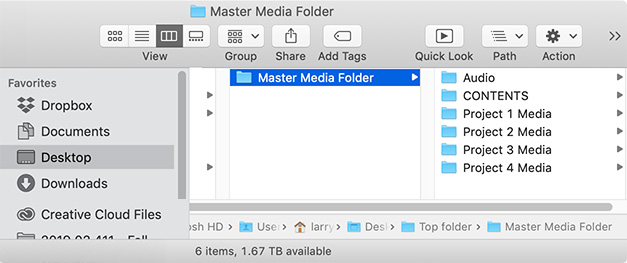 Here's a recreation of his system.
Normally, this is the ideal way to store media – one card per folder, then all the media for a project – or group of projects – contained in a master file.
The problem is the CONTENTS folder.
The mistake Paul discovered was that the first time he created the master folder, he copied a camera card into the master folder. The give-away is the CONTENTS folder. Because it was loose at the top level of the master folder, FCP X thought that the ENTIRE master media folder was a camera card, so it happily started opening all the media folders inside the master folder.
This meant that FCP X was not opening a few dozen media files, but almost 1,500!
Paul fixed his problem by renaming the CONTENTS folder. This works, but it means that FCP X won't see any of the media stored inside the renamed CONTENTS folder.
A better solution is to make sure that the master media folder ONLY contains other folders, and that the camera card data is copied into these sub-folders, not the master media folder.
NOTE: Instead of renaming CONTENTS, a better way to fix this problem is to copy the Audio and Contents folders into a subfolder, without renaming CONTENTS. This means that FCP X will see just files in specific folders AND that the media inside the CONTENTS folder will also be visible.
Camera card data is structured in very specific ways by each camera manufacturer. FCP X is programmed to recognize the structure of these camera cards so that it imports media correctly. By making sure to copy camera cards into sub-folders, you'll avoid confusing FCP X during import.
EXTRA CREDIT
Here's an article I wrote that describes what to do when FCP X thinks your entire hard disk is a camera. Again, this is another camera card structure that, if improperly used, confuses FCP X.
---
Bookmark the
permalink
.