Final Cut Pro X: New! Remove Video Noise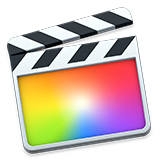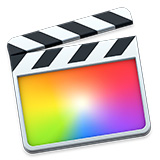 New with the 10.4.4 update to Final Cut Pro X is a Noise Reduction filter. This is specifically designed to quickly reduce video noise – and the results can be quite stunning.
Video noise is a common problem in video clips shot in low light or with small sensors, such as cell phones or action cameras like the GoPro. The problem is that, from a software point of view, it is very hard to tell the difference between noise and texture. Your eye can spot it immediately; but, software? Not so much.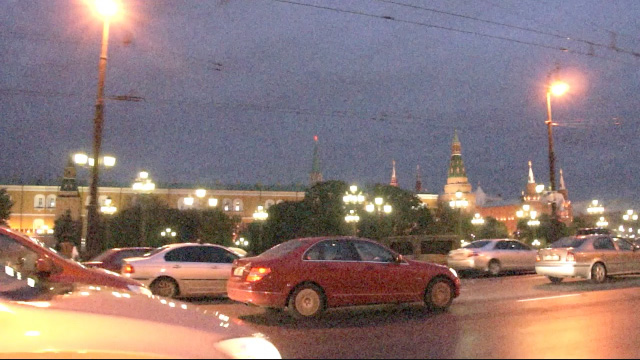 Here's a sample image. Notice all the grain (called "noise") in the image. You can see it especially clearly in the sky, the side of the red car and the darker parts of the pavement.
NOTE: The ideal solution is to shoot with more light – or a larger sensor – or, um, a better lens. But that helps you not at all once you are in the editing room, trying to salvage a shot.
Edit the clip you want to fix into the Timeline.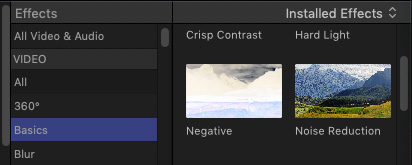 Go to Effects Browser > Basics and drag the Noise Reduction effect onto the clip you want to fix. (Shortcut: Double-click the effect to instantly apply it to all selected timeline clips.)

Adjust the Amount menu to dial out the amount of noise you want to remove. Your settings will vary based upon the amount of noise in the image and how much you want to remove.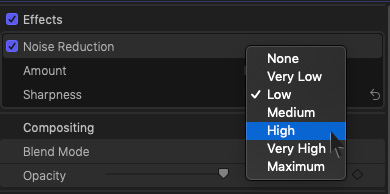 NOTE: Many times, reducing video noise decreases sharpness in the image. To add sharpness back, adjust the Sharpness menu. In general, apply the least amount of sharpness to minimize edges starting to "vibrate." What sharpness does is emphasize edges. When it comes to sharpness, too much is not a good thing.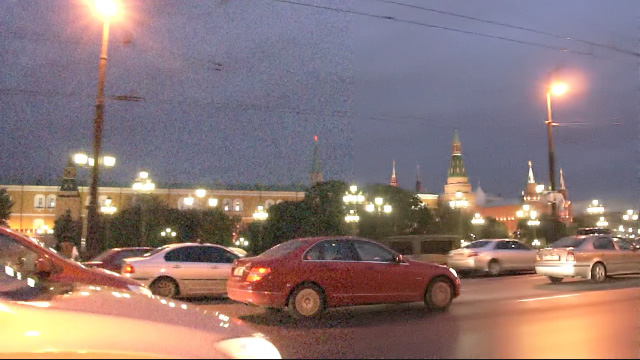 Here's a before (on the left) and after (on the right) of the same scene with Noise Reduction applied.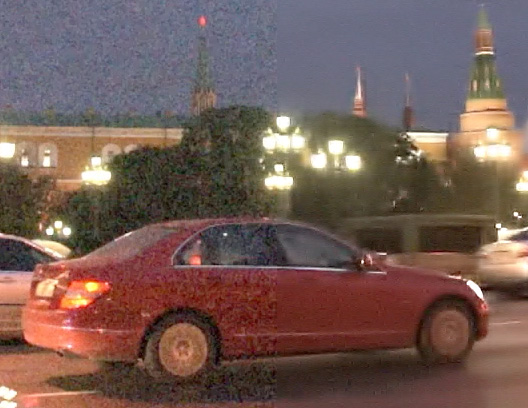 Here's a detail from the same image. Yes, edge detail and sharpness is diminished, that's inherent in the process. But, the overall image looks a whole lot better with much of the noise removed.
EXTRA CREDIT
If you're applying multiple clip effects to the clip, Apple's Help Files suggest that you add Noise Reduction as the first effect (so that it appears at the top of the Effects list), or rearrange the order of processing by dragging the Noise Reduction effect to the top of the list. This ensures the best performance and results.
---
Bookmark the
permalink
.