Final Cut Pro X: Multichannel Audio [video]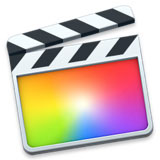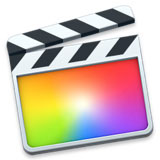 [This is an excerpt from a recent on-line video webinar: "Audio Basics in Final Cut Pro X" which you can download from our store. You can also access all our training when you become a member of our Video Training Library.]
"Help!," read Tricia's email. "Audio is a world of unmentionable demons and no where to learn it. Could you do a webinar on post-production audio workflow?"
So, here it is. In this session, host Larry Jordan, looks at basic audio techniques for Final Cut Pro X. He starts by explaining key audio terminology that is true for all editing systems. Then, he opens Final Cut to demo these concepts.
This session covers:
Key definitions
Setting levels and pan
Adding keyframes
Working with multichannel audio
Using Roles
Exporting master files and stems
In this short video excerpt, Larry illustrates how to work with multichannel audio clips in Final Cut Pro X.
---
Working with Multichannel Audio in Final Cut Pro X
TRT: 5:37 — MPEG-4 HD movie
Our website offers lots more video training in our store.
---
Bookmark the
permalink
.