Final Cut Pro X: Extract or Import Closed Captions [video]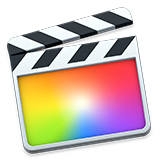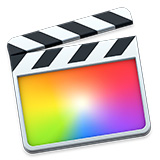 [This is an excerpt from a recent on-line video webinar: "Closed Captions in Apple Final Cut Pro X" which is available as a download in our store, or as part of our Video Training Library.]
SESSION DESCRIPTION
New with the 10.4.1 update to Final Cut Pro X is the ability to create closed captions and subtitles directly inside FCP X. This week's webinar shows you how this new feature works.
Join host, Larry Jordan, as he illustrates how to:
Pick the right caption file for your distribution system
Import captions from a file
Create captions manually
Position and format captions
Determine if a caption is invalid
Work with captions for multiple languages
Embed captions into a movie file
Export captions for social media
Captions are increasingly necessary, even for small projects; and online captioning is often laughably bad. Watch this session and learn how to handle captions yourself.
In this short video excerpt, Larry Jordan shows how to use Final Cut Pro X to extract existing captions from a movie or import and apply a closed caption file to the timeline.
---
Extract or Import Closed Captions into Final  Cut Pro X
TRT: 6:10 — MPEG-4 HD movie
---
Our website offers lots more video training in our store.
---
Bookmark the
permalink
.