Final Cut Pro X: Create and Use Proxy Files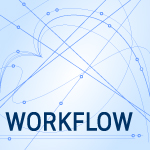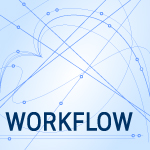 Proxy files are lower-resolution versions of the files you shot with your camera. We use proxy files when we want to reduce the bandwidth load on our storage, decrease the work done by the CPU, or create smaller files we can use for remote editing.
For example, a 4K ProRes 422 file requires 73 MB/second for playback. The same image as a proxy file requires 22 MB/second. As well, proxy files take about 1/3 the storage space of master files.
Proxy files use greater compression while also removing every other pixel from the image. This means the proxy image quality is not as good as the original, but, most of the time, you would never use proxy files for a master file export.
NOTE: The only exception might be when the proxy file is reduced in size more than 50%, say in the creation of a video wall montage. In this situation, the reduced image quality of a proxy file would not be noticed.
Final Cut Pro X makes creating and using proxy files easy. (By default, FCP X creates files in the ProRes Proxy format.) Proxy files are only created for video, not audio or stills.
CREATE PROXIES
There are two ways to create proxy files:
Automatically during import
Once files are in the Browser


To create proxies during import, check the Create proxy media check box under Transcoding on the right side of the Media Import window.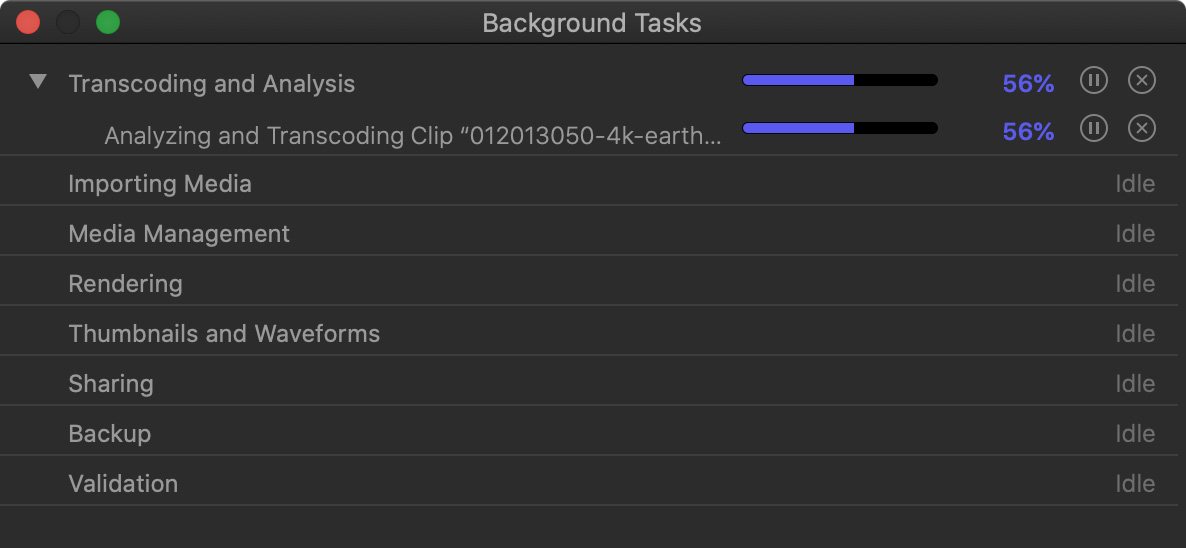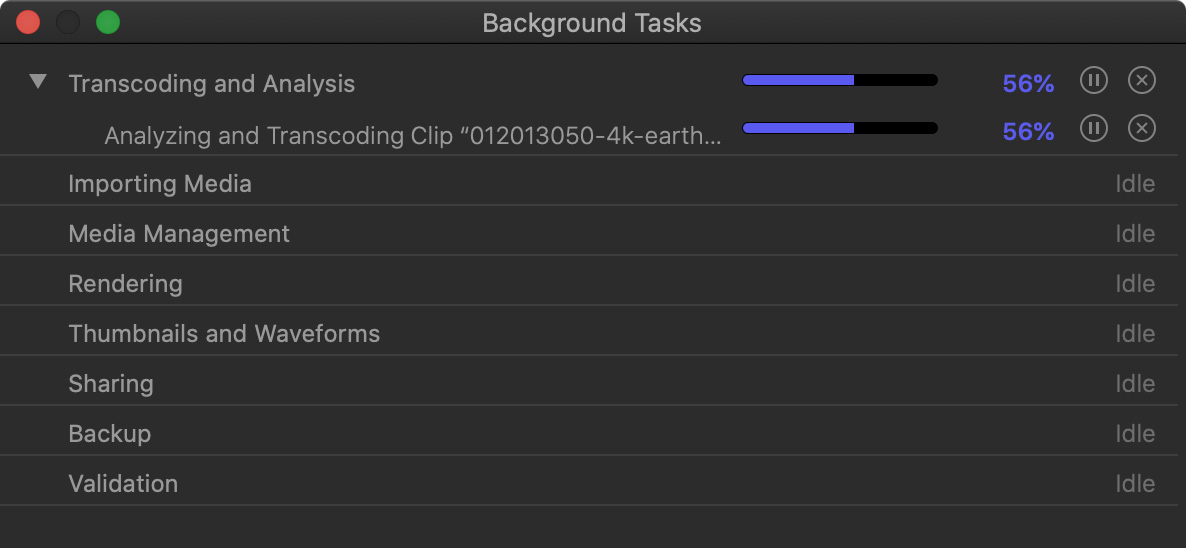 Proxy files are created in the background, as tracked by the Background Tasks window (Shortcut: Cmd + 9).


You can also create proxy files at any time for video clips in the Browser by:
Selecting just the clips you want to create proxies for
– or –
Selecting the event containing the clips you want to create proxies for
I recommend selecting entire events.
USING PROXIES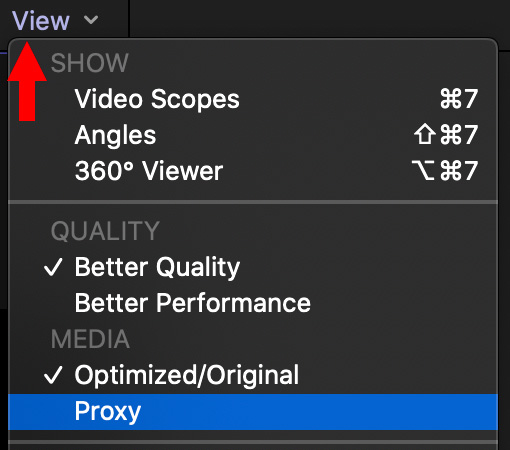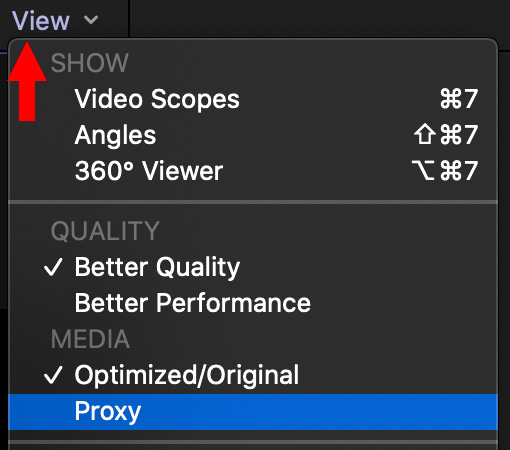 The View menu in the top right corner of the Viewer determines the media you are editing:
Optimized/Original. These are the high-quality camera master files (or ProRes 422 transcodes) of what you shot.
Proxy. These are the lower-resolution, lower-bandwidth working files you can use for your edit.
To save time as Final Cut creates proxies, FCP X edits using camera master files until the proxies are done. Then, if the View menu is set to Proxy, Final Cut invisibly switches to proxy files.
EXPORTING MASTER FILES
When the time comes to do finish color grading, effects work or export the final project master file, it is generally a good idea to switch back to the high-quality files again.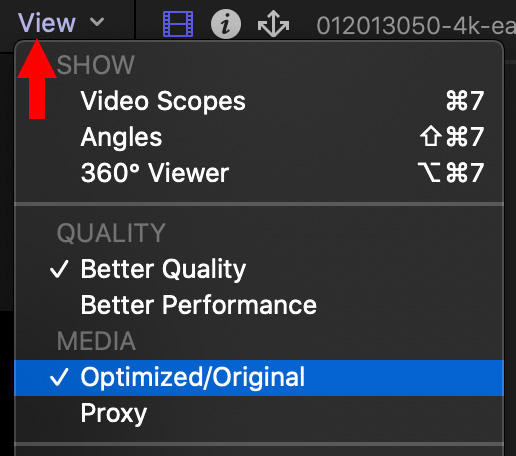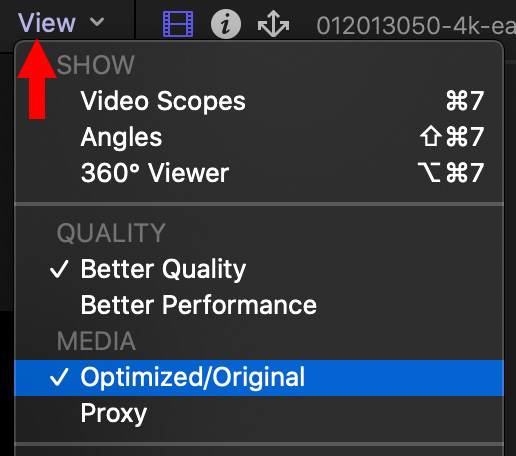 To do so, select Optimized/Original from the same View menu as before.
SUMMARY
I recommend using proxy files for 4K or larger frame sizes, multicam editing or video walls. There's no benefit to stressing storage bandwidth when all we are doing is editing clips together. Save the high-bandwidth work for the final color grade and export.
---
Bookmark the
permalink
.