FCP X: Importing iMovie Projects
With the recent release of FCP X 10.0.3, a lot has been written about the ability to – at last – move Final Cut Pro 7 projects to FCP X. However, there's another segment of videographers that can also easily migrate to the power of Final Cut Pro X: iMovie users. Let me show you how to move iMovie Events and Projects into FCP X.
Unlike all past versions of Final Cut Pro, the latest – FCP X – makes it easy to import an iMovie Project or just the media from all your iMovie Events.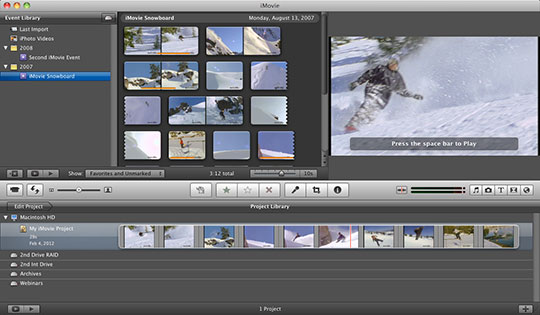 IMPORTING iMOVIE EVENTS
An Event is Apple's name for a collection of media. Most often, this media collection comes from a single activity – a performance, for instance. However, an Event can contain any collection media.
Importing the Event folder from iMovie into FCP X adds ALL the Event media from all your iMovie projects as separate Events in the Event Library of Final Cut Pro X.
The only requirement is that the media needs to be imported into iMovie first.

Here, for instance, I have two iMovie events. Since all Events are stored in the same iMovie Events folder, when I import these into FCP X, all the media from all the Events will transfer.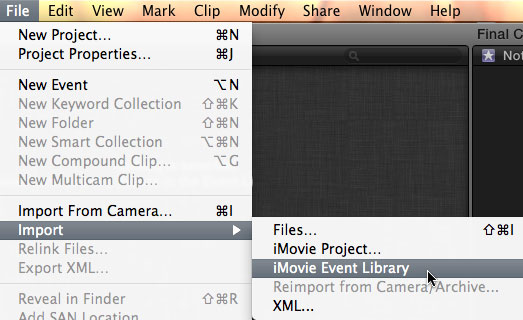 To import the iMovie Events Folder into FCP X, select File > Import > iMovie Events folder.

FCP X is smart enough to know what it has already imported and, if you've already imported media, Final Cut will only import the media that's new.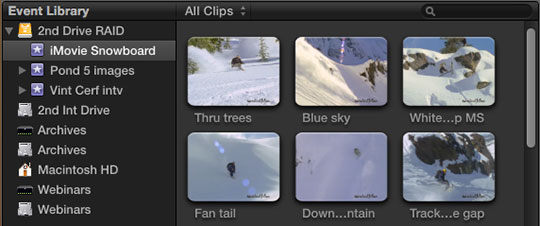 After you click OK your iMovie media is imported into FCP X, where each iMovie Event creates its own Event in Final Cut.
This is a very easy way to bring ALL your iMovie media into FCP X.
IMPORT iMOVIE PROJECTS
However, you may not want to import all your iMovie media – perhaps you just want to bring in one project.
That, too, is simple.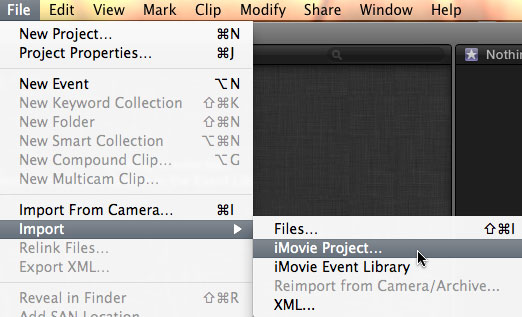 Select File > Import > iMovie Project.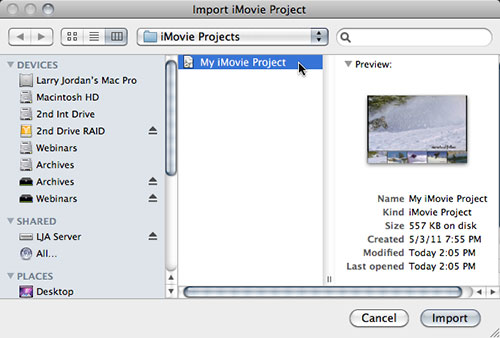 Final Cut immediately displays all your iMovie projects; these are stored in Movies > iMovies Projects inside your Home directory.

Select the project you want to import and both the Project file and all its media are imported into Final Cut, ready for you to edit.
Simple and fast.
---
Bookmark the
permalink
.