FCP X: Create a New Event [Video]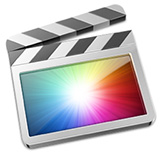 This is an excerpt from a recent PowerUP webinar on the Fundamentals of Final Cut Pro X. I get a large amount of email everyday asking questions about how to get started with Final Cut Pro X. In this Final Cut Pro video training, I show you how, and where, to create new Events.
NOTE: An "Event" is where FCP X stores all your media. This media location used to be called "FCP's Scratch Disks."
This excerpt illustrates how to select the right hard disk, how to create an Event, how to rename it, move it, delete it, and recover it; in case you deleted it accidentally.
NOTE: You can download the entire webinar here or become a member and access all my video training via my new video training membership.
TRT: 6:36 — QuickTime HD movie
NOTE: This video will not play inside FireFox, please use a different browser.
---
Bookmark the
permalink
.