FCP X: Create a Subclip
FCP X: Create a Subclip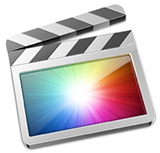 The following technique was sent in by Roger Jönsson. (I've added a few notes to expand on his original email.)
A couple of months ago I was trying to figure out how to create subclips in FCP X. I researched it and everybody said it could not be done. They told me that I would have to use Favorites tagging and then name the Favorite in the Event Browser.
However, I discovered a much easier way to create subclips.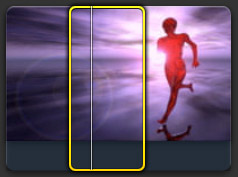 In the Event Browser, set a selection range on the clip you want to create a subclip from. (Use the Range Selection tool, "R", in the Event Browser to quickly select a range.)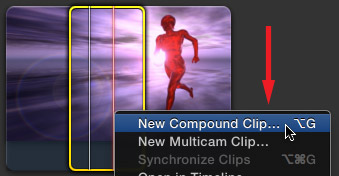 Then create a new compound clip using either the File menu, right-clicking the clip, or typing Option+G.

Voila! A dialogue window opens and you create a subclip that can be named pretty much as you would in Premiere Pro, or Final Cut Pro 7, when using the Create Subclip feature.
I don't know if this is something new, but it works fine.
NOTE: Click Use Custom Settings to change the video format or timecode of the compound clip.
Larry replies: Thanks, Roger. This is a great tip. It isn't new, but that doesn't mean it isn't useful!
Visit our website to see Final Cut Pro Training & more!
---
Bookmark the
permalink
.