FCP X: Clip Skimming
There's a new feature in Final Cut Pro X 10.0.3 that I couldn't figure out – until Philip Hodgetts explained it to me. So, I thought I'd share this with you — its called "clip skimming."
If everything you edit has only one layer, this feature won't help you. But, as you start to stack clips into multiple layer effects, this little trick can save you time and prevent mistakes.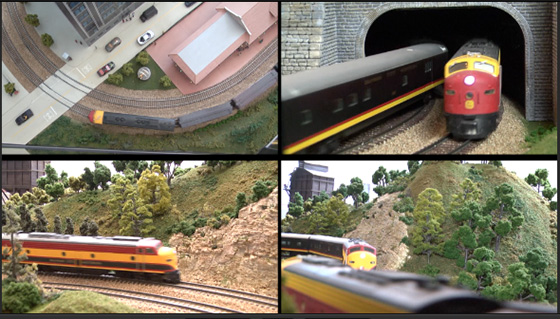 Here's a good example. I've created a quad-split, where four different images are on screen at one time. (Thanks to Miles Hale for the clips!  www.modelrailroadbuilders.com)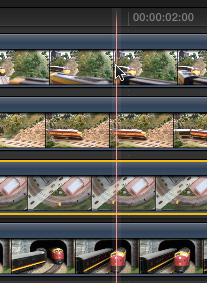 With normal skimming, as you run your cursor across the clips, you see all the images at once. Here, for instance, the cursor is skimming the top clip.

Clip skimming changes this, to allow us to concentrate on just one clip. Turn clip skimming on from View > Clip Skimming, or type Option+Command+S.

Now, move your skimmer over a single clip – in this case, I'm skimming the clip on the bottom layer.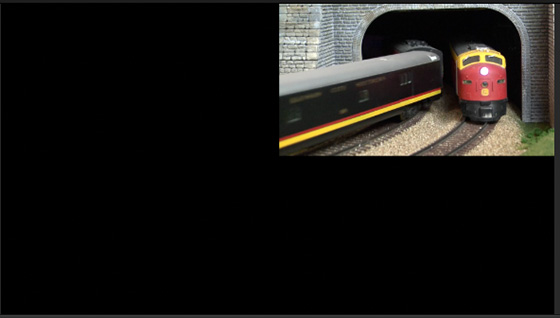 Now we only see the individual clip – even though it is at the bottom of the stack – that the clip skimmer is in.
Very cool!
NOTE: Another benefit of this is in working with layered Photoshop graphics. Double-click a layered Photoshop image to load it to the Timeline, turn on clip skimming and you can study the contents of a single layer.
Thanks, Philip!
---
Bookmark the
permalink
.