FCP X: Change Clip Date or Time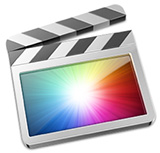 Since one of the ways to link multicam clips is using the Creation date and time, it would be REALLY helpful to be able to change this setting if it is wrong. Actually, you can!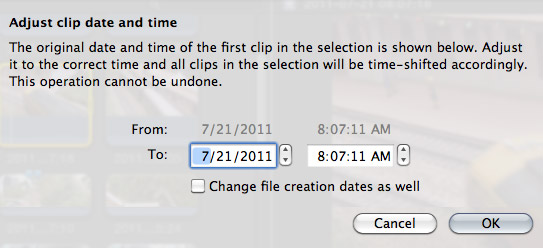 Select a clip in the Event Browser (this doesn't work for clips already edited to the Timeline). Choose Modify > Adjust Content Created Date and Time.
This allows you to change the Creation Date, Time, or even reset the file creation date displayed in the Finder.
If you need clips to reflect a specific time, or are syncing using date/time, the ability to change the recorded times is really helpful. (By the way, if you are syncing multicam clips using markers or timecode, you don't need to worry about this.)
---
Bookmark the
permalink
.