FCP 7: Send Files to Adobe Audition Using OMF
The best way to improve the quality of your picture is to improve the quality of your sound. However, what that means in real-life is moving files from your video editing software into audio editing software.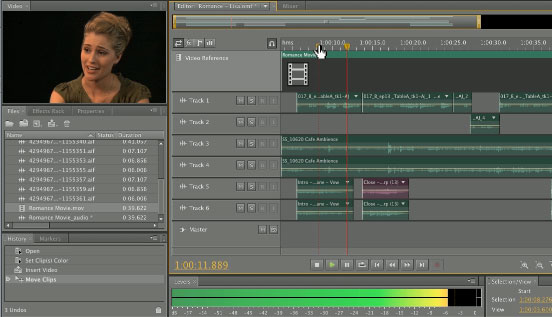 Like Soundtrack Pro, Adobe Audition is specifically designed for audio editing, repair, and mixing. Unlike Soundtrack, however, Audition is alive and well and Adobe is developing new versions.
Last week, in my weekly webinar, I illustrated how to use Audition CS5.5 to repair problem audio. In fact, watching Audition remove hum and noise is almost breath-taking!
The key first step in is to know how to move files from FCP to Audition – and bring them back. The best way to exchange files is using OMF – and this tutorial shows you exactly how to do it.
This video training is an excerpt from my Adobe Audition webinar and illustrates how to use OMF to move files from FCP to Audition and how to move a completed mix back, along with a quick overview of the Audition interface. (click here to view the contents of the entire webinar.)
---
Bookmark the
permalink
.