FCP X: Why Files Won't Relink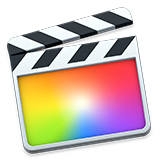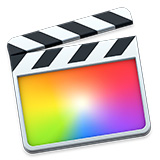 A reader recently asked:
I sometimes have to use low-res footage from a stock library in an initial edit [in Final Cut Pro X]. When I then need to replace the footage with the hi-res footage I cannot use File > Relink Media as the low-res is generally .MP4 and the hi-res is .MOV and FCP X does not let me replace footage with a different file format despite both clips being the same length.
I then have to replace the footage 'from start' and then re-trim on a clip-by-clip basis, which is very time-consuming.
I've run into this problem myself and decided to find out more. Here's what I learned.
Final Cut Pro X doesn't care about changing the file formats, but, rather, matching timecode and number of audio channels. The files can use different codecs and frame size and still relink.
What Apple is concerned about is to make sure that people don't relink to the wrong files by accident, which can create a serious headache to undo.
Keep in mind that if you are creating proxy files manually, most compression presets assume that you are only creating stereo audio. If you change the number of audio channels in the proxy, when compared to the source media, your files won't relink. It is very easy to overlook this change when you are in a hurry to compress media.
As always, let me know if your experience is different.
---
Bookmark the
permalink
.