FCP X: Where to Store Libraries and Media [video]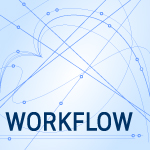 [This is an excerpt from a recent on-line video webinar, called "Ask Larry Anything," which was offered exclusively to members of our Video Training Library. Click here to become a member of our Video Training Library.]
"Ask Larry Anything" is a free-form question and answer session where viewers ask questions and Larry Jordan provides answers.
In this short video excerpt, Larry explains the difference between managed and external media in Final Cut Pro X; along with reasons to select one or the other when you are starting a new project.
---
Where to Store Media for Final Cut Pro X
TRT: 2:47 — MPEG-4 HD movie
Our website offers lots more video training in our store.
---
Bookmark the
permalink
.