FCP X Trouble-shoot: Can't Open Project
FCP X Trouble-shoot: Can't Open Project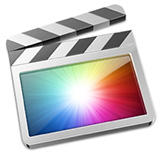 Problems with Final Cut Pro X project databases are starting to turn up in my email. So, I wanted to share the following report from Don Stafford.
– – –
I had a very bad problem last night, and wanted to pass on to you and your followers/readers about how I recovered. I'm sure if it happened to me, it has happened (or will happen) to others.
Last night during the middle of an edit of a 30-min short film my MacPro locked up. Mouse would move, but could not click on anything. After waiting about 5 minutes hoping things would begin working (or at east clicking) again, I had no other option but to press the power button on the MacPro.
When FCP X restarted, it hung while attempting to load the project. After waiting for 10 minutes, I checked on "Force Quit" and it showed FCP X as not responding. So I forced quit it, did another restart of the MacPro, and tried again. Same result.
I pulled the backup of the fcpproject file, and tried it. Same result. (Unfortunately, later I realized that upon the 1st attempt to run FCP X after the lockup, it apparently trashed my backup file as well. (This is the one in the BACKUP folder under FCP Projects).
Using Event Manager, I selected another Event/Project just as a sanity check that FCP X was working, and it was isolated to the project I was working on, which proved me right. So I reselected the bad Event/Project to continue my research for a solution.
Googling, I found several people that said they had left FCP X running for "hours" – some successfully, some not. So I gave that a try (overnight).
This morning, FCP X loaded – but no project at all. I loaded in the saved copy of the fcpproject file – still no project. Now I was really sweating it as I have a Aug 2nd deadline on this.
I use Carbon Copy Cloner rather than Time Machine, and pulled a fcpproject file from there – still nothing. Now I am really nervous… I've got 2 weeks of work I can't even see.
So, I had an idea. FCP X didn't see any projects for this event, and was wanting me to create one. I went to Finder, and renamed the project to "xprojectx". I restarted FCP X and created a new project with the same name as the old one. I dragged one clip to the timeline. I exited FCP X and the immediately restarted FCP X. The new event with the project of the single clip was there.
I exited FCP X again. Backto Finder. Renamed the new project just created to "newprojectnew". Then renamed the old project back to its original name. I pulled the last fcpproject file from my Carbon Copy Cloner backup drive and placed it in the project. Restarted FCP X. WHEW!!!!!!!!!!!!!!!! It worked. I did lose about 2 1/2 hrs editing… but that sure beats 2 weeks.
As a precaution for future catastrophes such as this, I created a one-line shell script that will copy the current backup/fcpproject file (which is date/time stamped in the file name) to my Desktop. I am going to exit FCP X and run that periodically for a while. I know that is overkill, but better to be safe.
Hopefully, Apple will see the need for multiple saves in the Backup folder, rather than only a single one. Why would they delete the existing file anyway? It has a unique file name due the the date/time….
Sorry to be so long in this email, but it was a long process….
– – –
Larry replies: Thanks, Don, for sending this in.
Visit our website to see Final Cut Pro Training & more!
---
Bookmark the
permalink
.